There has been a lot of fine, dry weather about. It's been warm and not that windy recently and so ideal for getting out and about on a bike. Sat June 9th until Sunday 17th is UK Bike week with plenty of events planned. the weather for this weekend is looking okay. Light winds, a lot of fair or bright weather. Still the risk of some heavy, thundery downpours in the west but most will miss them as it gets warmer and more humid. Little changes until maybe later next week, a westerly, remember those?
Bike Week, delivered by Cycling UK, is an annual opportunity to promote cycling and show how cycling can easily be part of everyday life by encouraging 'everyday cycling for everyone'.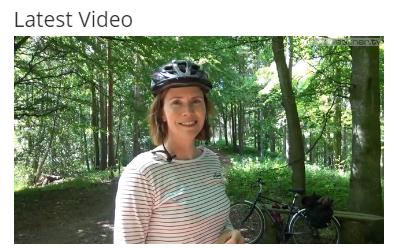 Get that puncture fixed, stop it being an excuse. Do it your self, convince a teenager to do it for cash, take it to your local bike shop and discover a whole world of lovely things. Saddle up, is it high enough? You will feel invincible if it is at the right height, rather than knees under your chin. Take a lock, lock your bike, just do it, trust me. If you are more of the Lycra fraternity, keep taking care in your cleats, my brother broke his arm, falling over in his. They are a complete liability when not actually cycling, take it steady. New cycling top? Yes, you do need it, it's Bike Week after all. Just hide it from your partner, ditch the packaging quickly.
Small children with you, don't worry. A seat behind, in front, a trailer, a tag along bike, their own little one. Keep an eye out for safe routes on maps and with groups. It's not always easy and is sometimes just scary but it is worth seeking out just a few nice routes. See Let's Ride.
There are clubs, random rides to join in occasionally, trips to the shop, a commute to work, or just an off and away type of ride. You don't need to cycle across the UK (and Canada like Gordon Paterson ), just get back on a bike, enjoy it, make it easy to go again and it will be part of every week life.