Next weekend looks dry and fine, and through this week high pressure is building over the UK and will bring a lot of settled, mostly dry weather. Temperatures generally stay in the mid to high teens with 20 to 24C possible on the warmer days. Tuesday looks warm. It will be a bit cooler mid week Weds- early Friday as cooler air topples over the high. There will be a NW veering NE wind. By the weekend temperatures rise a bit as warmer air heads in from the SW.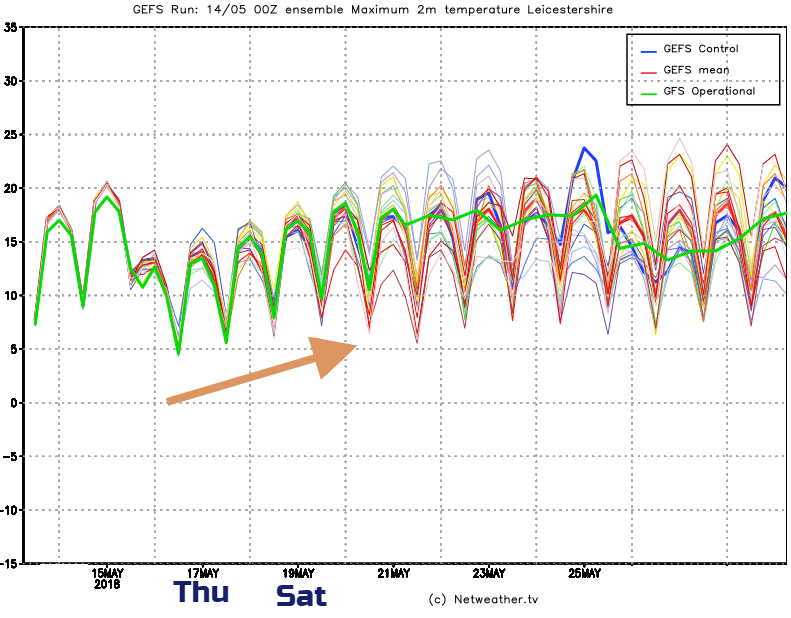 This temperature plot is for the East Midlands but shows the general trends for the UK. The daily variation, with a nippy night, Weds into Thursday. So nothing extreme heat-wise but a slight warming after the midweek stumble.
Rainfall
Monday is dry, Tuesday we see a cold front from the NW. it will be wet for the NW Highlands, Isle of Man and Snowdonia but overall this front brings light and patchy rain. Most of the blue areas shown are 1 or 2mm of rain only. For the SE, there is a signal for a few hefty showers. This has low confidence so be wary of the exact location of these showers over Sussex, Kent, Essex and London. It could remain dry, or the showers miss you, just something to keep an eye on later on Tuesday. The Netweather Radar will show any approaching showers.
And that is it really for this week. If you compare the forecast rainfall totals from early in the week, to the whole week, very little changes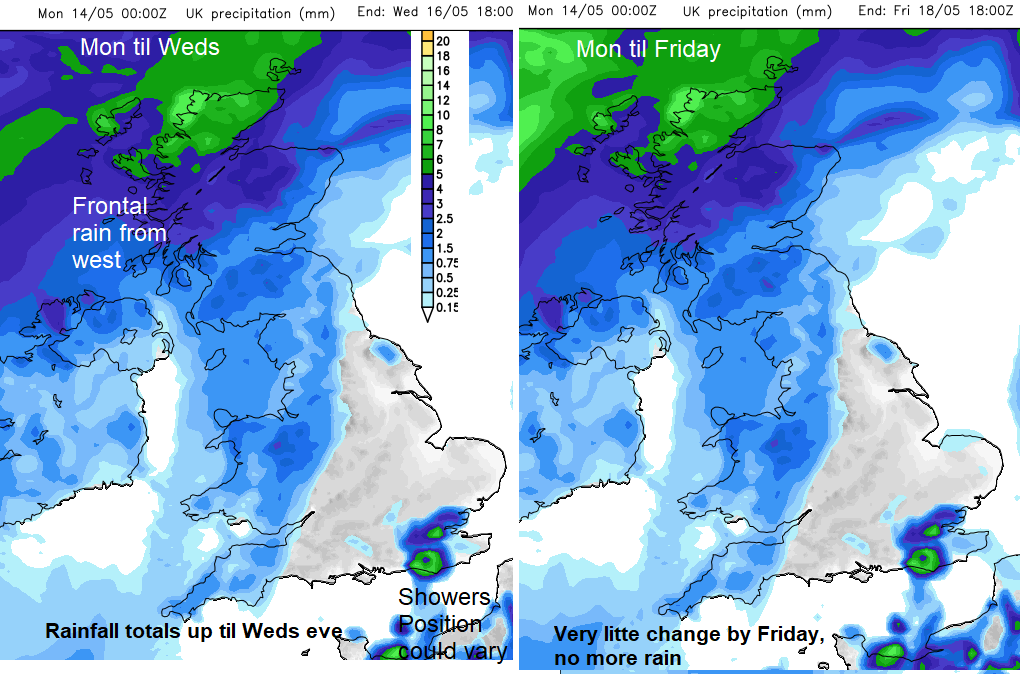 It remains dry. There will be bright or sunny skies,