Tonight's first leg of the Champions League semi-final at Anfield should see the day's rain clearing away by kickoff Tues 24th April Liverpool V Roma. That might mean you get a bit damp on the way to the ground but by 7:45pm the weather should have improved. It will feel cool at only 10C but with lighter winds.
In Rome, today temperatures are around 26C , much warmer than here with that chilly wind off the Irish Sea. Second leg on 2nd May on the way to Kiev.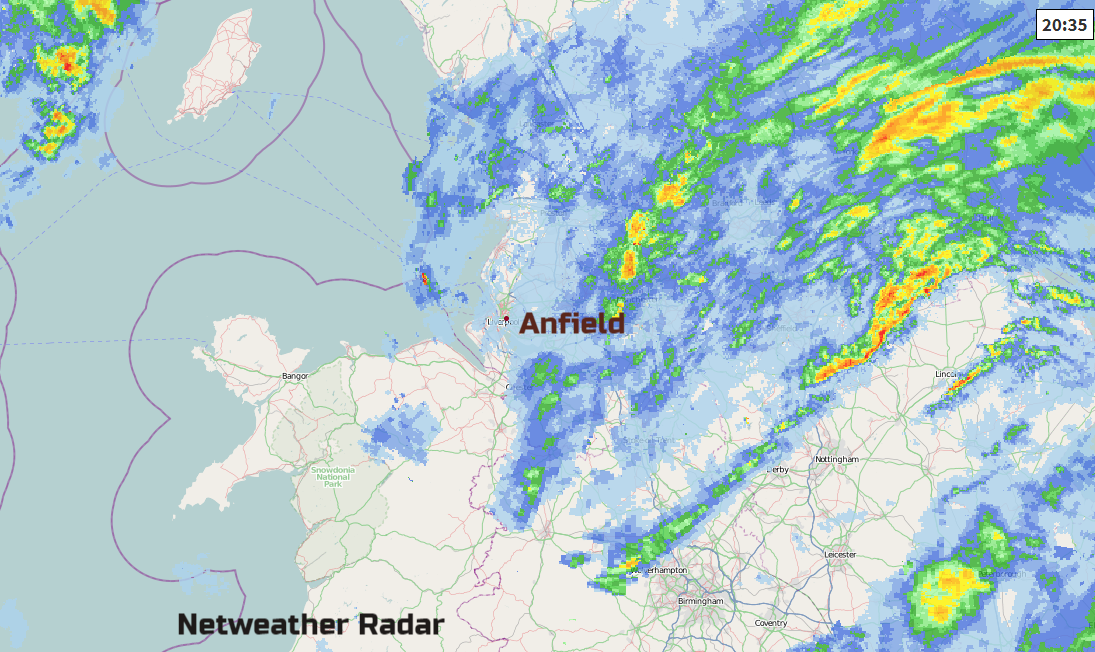 Click on Radar image for up-todate Rainfall picture
Thurs 26th April Arsenal V Atletico Madrid for the UEFA Europa League 1st leg semi-final at the Emirates.
The forecast is looking bright and breezy. Fine but still not that warm 12C at 8pm for kickoff and a brisk westerly wind. Nothing like last week's heat.
The 2nd leg will be on the 3rd May. Currently, temperatures in Madrid are around 27/28C today but it's turning colder this weekend.