Will the fine, very warm weather last throughout the weekend? Not quite, but it will still be warm in the south on Saturday.
Max. UK temps : Thursday 19th April just over 29C. Hottest April day in 70 years, very close to the UK April record, Forecast - Friday 20th 26C, Sat 25C Sunday 21C
Thursday will see the highest temperatures this week, with light winds and over 28C in London. As high pressure stays over the UK on Friday the fine weather and heat remains 25/26C is still possible.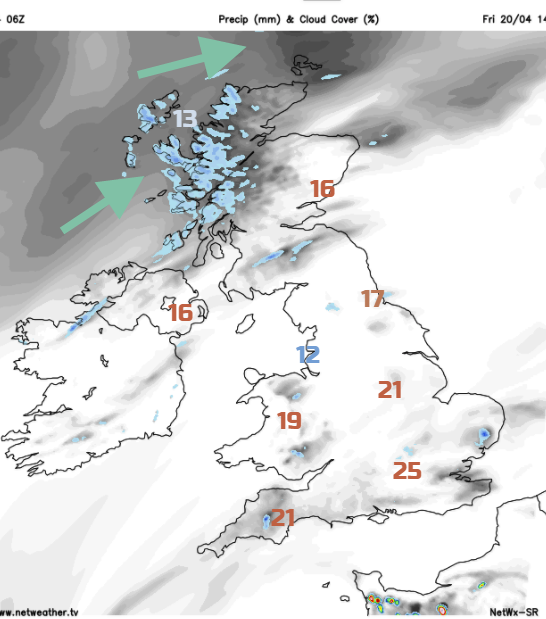 By the weekend, London could still see mid 20's with much of inland Wales and England up into the low 20'sC (if you divided the UK north-south). For northern Britain and Northern Ireland still some spots reaching 18C and feeling warm enough but more of a range in the teens.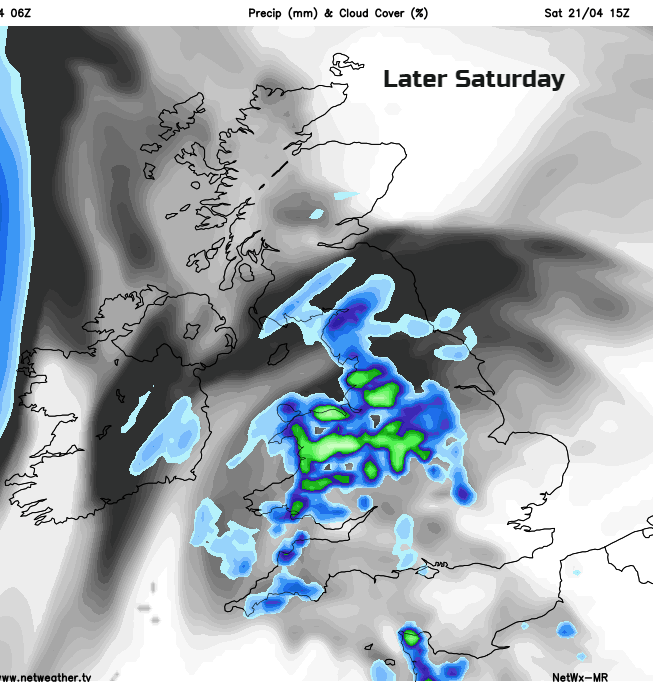 There is also an increased risk of showers, so after the mainly fine weather of Thursday and Friday, hefty, even thundery downpours will affect a few places. Sunday looks more unsettled with Atlantic frontal bands moving across the UK west to east. So more chance of cloudy skies and showery rain.