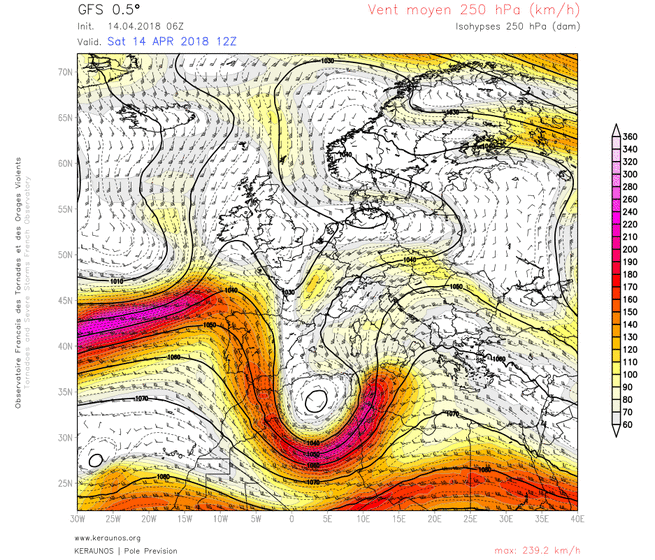 However, as we head through early next week, the jet stream will begin to lift north across the UK, the warm air advection aloft ahead of the jet building an upper level and surface high over Germany/Benelux by Wednesday, this will allow an even warmer southerly flow to develop across the UK, sourced from further south from southern Iberia and NW Africa.
So in the sunshine from mid-week, the models are showing widespread warmth, with temperatures reaching the low twenties even in northern Scotland. The GFS model shows up to 23C on Wednesday and on Thursday 26C – same again on Friday.
The warmth may well persist into the weekend too, but with it, an increasing risk of thundery showers across the west on Friday, then perhaps more widespread risk across southern areas, as an upper trough slowly edges in from the west and pressure falls at the surface from the west and southwest.