The next frontal bands take their time moving across the UK, so there will be a spell of heavier and more persistent rain overnight into Friday. By Friday morning the rain will be more patchy over eastern England still with a brisk southerly. Temperatures should reach 11 or 12C again for England, but cooler air will be appearing from the NW bringing the likelihood of frost to the UK for the weekend. Friday should improve for most, just the rain in the far north taking its time to clear and we'll have to watch a small area of low pressure in the Bay of Biscay which could throw rain over SW England on Friday night.
The weekend looks a bit more settled but not completely dry; there is a shower risk. The air will be cooler than midweek but with fairly light winds, so any sunshine will feel warm.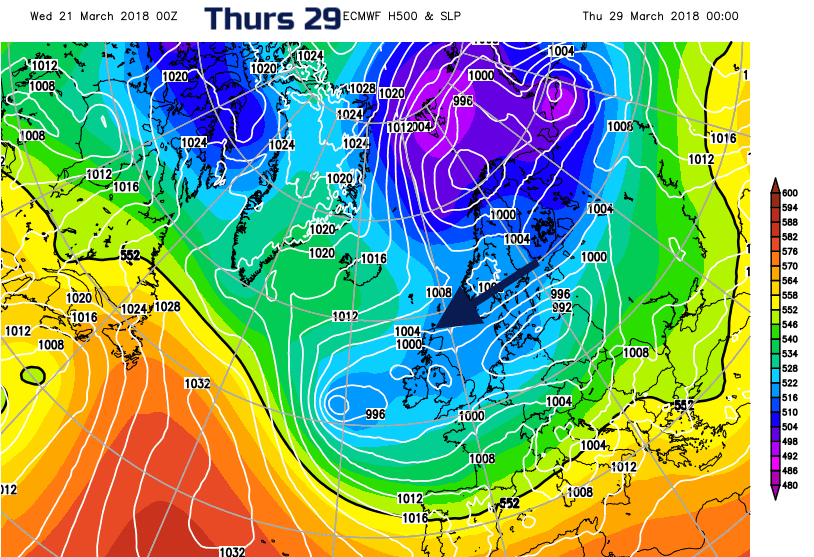 Even as we head towards into April, there is a signal for temperatures to remain subdued through Easter weekend. The sun will be strong but the air still chilly.
More discussion on the Netweather online forum Community