The truly cold air from the weekend has faded now. Temperatures will nudge towards double figures today and tomorrow. It is another chilly start especially over England and Wales where the skies have been clear, and we start Wednesday with glorious blue skies and sunshine. In the breeze or shade, there is a still a nip in the air, but the sun's rays have warmth in them and give some spring cheer.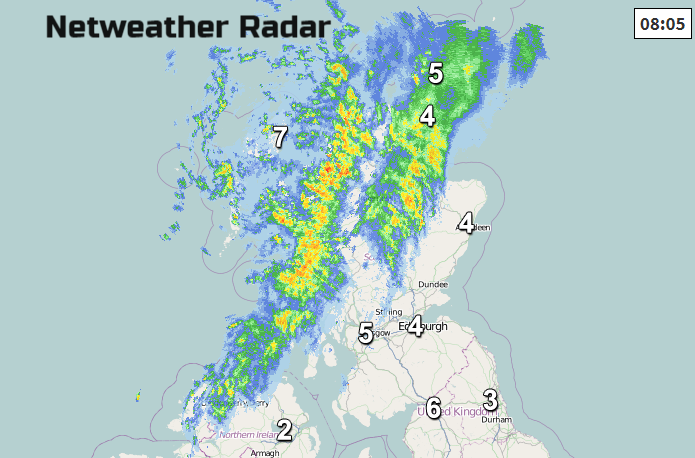 What we haven't seen in a while is weather fronts toppling in from the NW. There is more cloud for Northern Ireland and much of Scotland this morning. Frontal bands are bringing rain and brisk SW winds. There will be more rain about for the next few days especially for western Scotland and Northern Ireland. The SW wind veers a bit to a westerly as it picks up over northern England and Wales by this afternoon.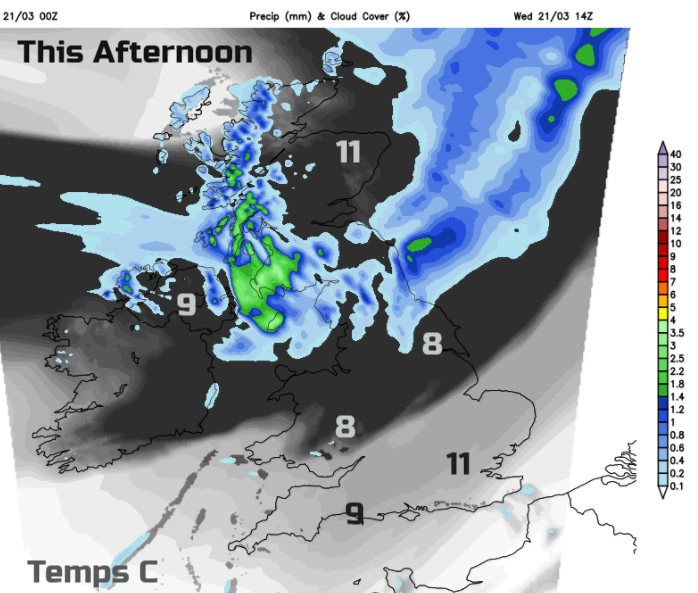 The frontal rain moves southwards across the Irish Sea and will be patchy over central and eastern Scotland. For southern Britain, it stays fine and bright, with a bit more cloud by this afternoon. Temperatures will reach 9 to 11C. The westerly flow continues tonight with a warm front pushing across Britain into the North Sea. This leaves the UK under a good deal of cloud for Thursday and damp conditions in the east. Breaks soon appear and sunshine, so the temperatures will happily rise, 9 to 13 across Britain, only 8C for Northern Ireland as bands of frontal rain arrive. A fresh southerly wind will accompany the rain over Ireland and later in the day over western Britain.
For much of Britain, Thursday will be a fine day, bright and blustery but dry and feeling milder than it has done.