On the matrix it is quite likely to occur but with low impacts, a bit of snow, more on high ground, it's winter, just be aware.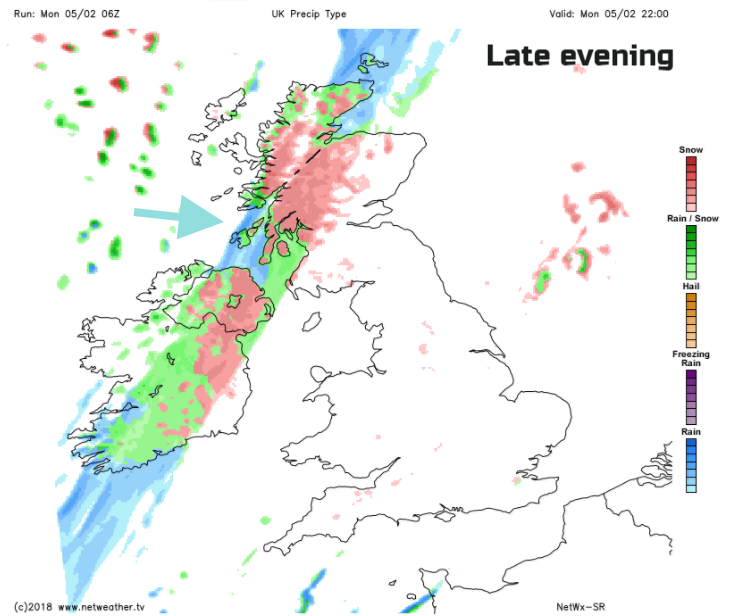 On the Netweather SR model, it has the band of snow (rain by the coasts) over the Scotland/England border just moving into NW Wales and then over Cumbria and Northumberland for morning rush hour. So bear this in mind if you are travelling on Tuesday morning. Behind this frontal band will follow showers. The next warning starts before dawn on Tuesday, right through Tuesday night and Wednesday morning rush.
Next, we have two areas. Looking at the N&W part first, wintry showers will blow in from the west, this is very likely on the matrix. Further accumulations will occur. Behind the frontal band, it will be cold with frost in places and a cool light breeze still from the NW. Significant snowfalls for NW Highlands and NW Ulster. As always with showers, the places which receive the snow will be hit and miss, with lines of showers bringing higher amounts to some and hardly anything just down the road. Watch the radar.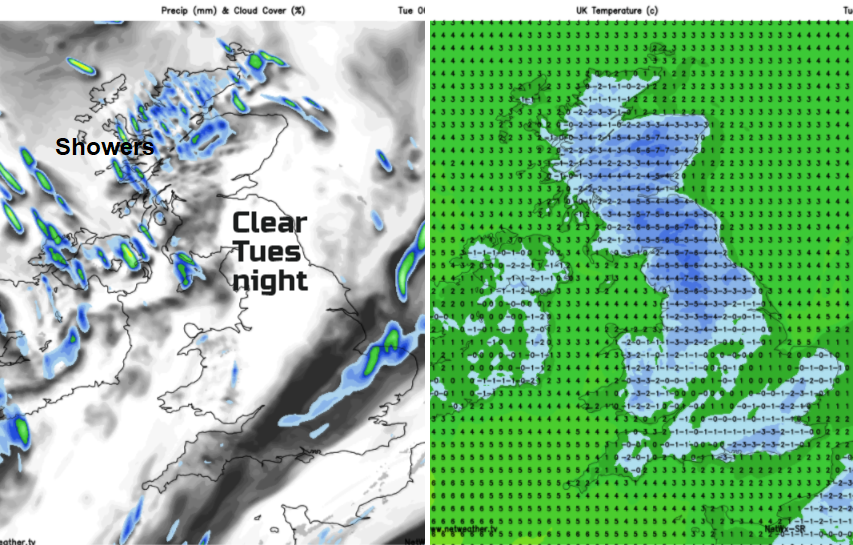 The other area is over eastern England during Tuesday late afternoon, overnight and Wednesday morning rush hour. As the frontal band continues to move SE later on Tuesday, it will move from the North York Moors in the afternoon, down across the Wash into East Anglia overnight and could bring a bit of snow to Essex and Kent early on Wednesday, with accumulations over the Downs. The eastern area could extend a bit further north and south over eastern England

Areas looking at some snowfall are Northern Ireland, Scotland, northern England, (not in the shelter of Pennines to the east), Wales (away from SE). A bit reaching the moors of the SW and then this eastern region where the frontal band manages to carry on and doesn't fade. It will be cold for everyone, watch out for ice as well and just leave a little extra time if you do have a road journey.
Regional forums, chat in the community about your area