Overnight there has been more snowfall, from showers blown in from the west and strong winds associated with Storm Fionn. Don't go looking for a low on the pressure chart, there isn't one. The strength of the winds met the criteria for a Met Eireann Amber alert and so they issued the next name on the list. Tonight, there will be a low pressure moving across the UK, but it doesn't look as ferocious as it did earlier in the week. Currently, the Channel Islands have a red wind warning for F10 storm force winds in their sea area and a tide alert for later today and Thursday morning as the low pressure heads in.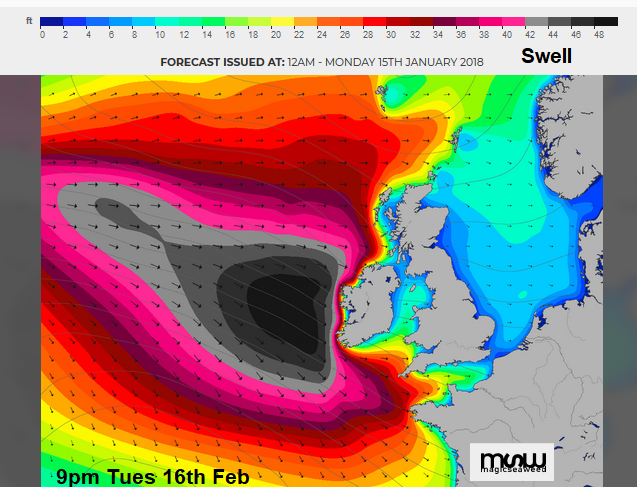 Large waves have affected Ireland and SW Britain with a buoy well off SW Ireland reporting a wave height of 50m associated with Fionn. Strong NW / W winds will blow over southern Britain with gusts up to 60mph for a few hours and ease off through this morning.
The snow, hail and sleet showers continue to rush in from the NW now. They aren't quite as heavy or frequent as overnight but there are still some lines where the snow just keeps on feeding in leading to further accumulations and disruption. Motorists had difficulties yesterday evening in Northern Ireland and Scotland, also the higher ground of northern England, mainly the Pennines and Fells. There are still some routes closed or being cleared, and abandoned vehicles adding to congestion with ice in places.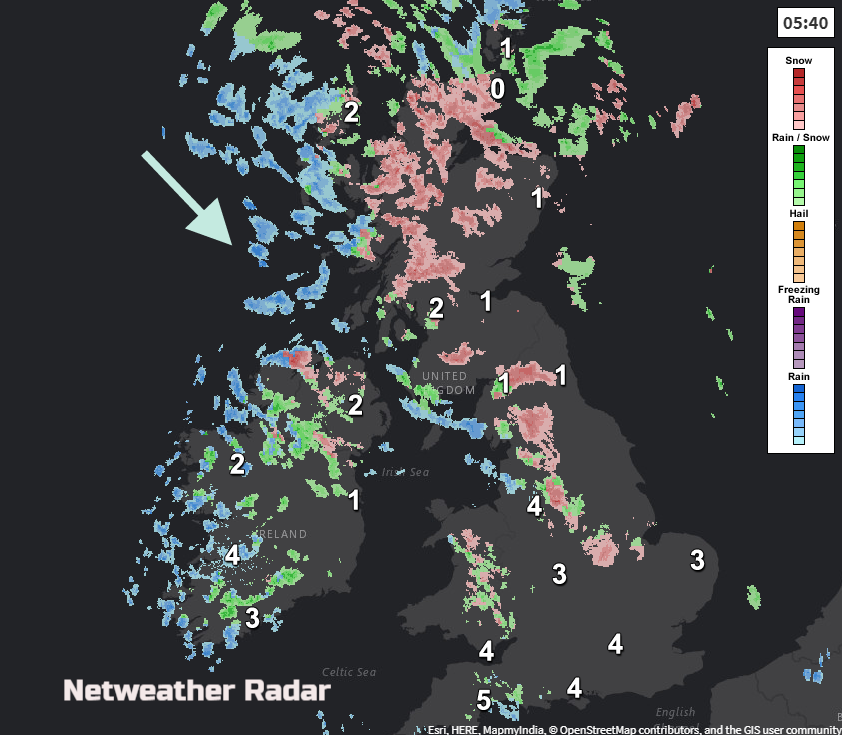 Today
Away from the showers, it will be a fine, bright day with sunshine particularly for southern and eastern Britain. A brisk west wind will keep a chill in the air.
There will be an early frost in the north before tonight's low pressure brings cloud and rain into Ireland. This low will bring a spell of windy weather overnight and for Thursday morning, heavy rain and so the risk of localised flooding and snowfall.