#StormDylan was named earlier this week by Met Eireann and is forecast to bring gales and heavy rain. There are also concerns about coastal flooding as the rapidly deepening low pressure will coincide with high tides. Storms are named when significant impacts are expected from severe weather and an amber weather warning is issued by either the Irish Met service or the UK Met Office. This low pressure is already bringing wet and breezy weather to Ireland and Northern Ireland but will move quickly across Scotland on Sunday and won't present any problems for Hogmanay and New Year's Eve revellers.,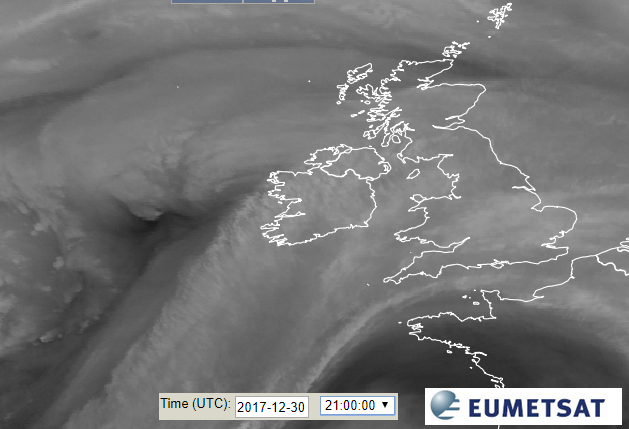 Strong winds and coastal gales will blow around southern Britain and through the Irish Sea tonight, from the SW, with gusts of 50 to 60mph. The strongest winds are forecast around 3/4 o'clock; Mayo, Sligo, Leitrim, Donegal, Co Fermanagh and Co Tyrone then Co Derry before dawn. This core of potentially storm force winds will be to the south and SE of the low centre with gusts over 75mph for coasts and hills. There is still a signal for 90mph gusts but low confidence here. This will be the wildest part of the storm, for NW Ireland.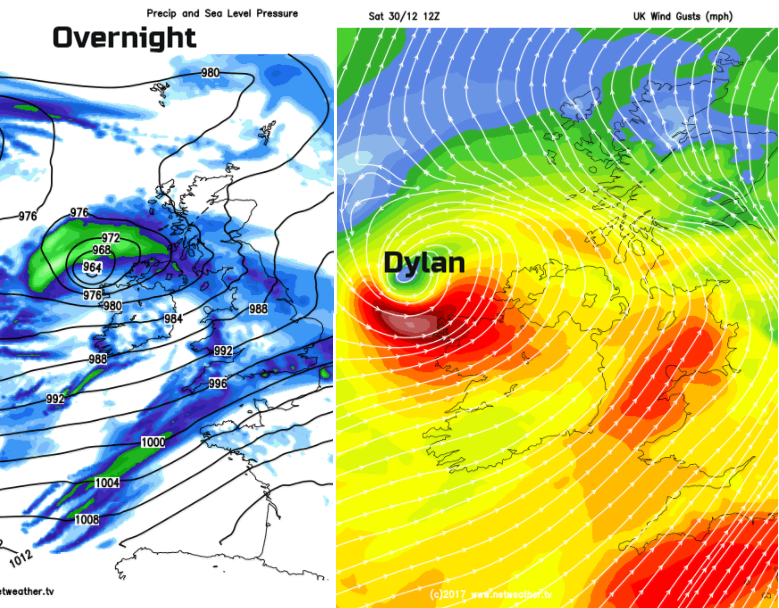 Gales and severe gales from the SW will be across Northern Ireland before dawn, hitting northern counties. Then moving across the North Channel to the Inner Hebrides and SW Scotland, into Strathclyde and along the Central Belt for Sunday morning. There is already transport disruption with further strike action by the RMT on Cross Country services, Add to this possible interruptions to power and ferry services may be affected for western Scotland and early ones to Northern Ireland. Cumbrae and Isle of Man ferries are already affected.
Met Eireann: Rain will continue for a time tonight. Heaviest in the north, with a risk of thunder, and will fall as snow and sleet over the hills and mountains. Coastal flooding is expected along the west coast as high tides coincide with low pressure and onshore winds.