There will likely be an overlap of the heavy rainfall risk in addition to the strong wind risk across north Wales and northern England.
Snow risk Thursday morning across northern Scotland
Attention then turns to northern Scotland for a risk of snow for a time on Thursday morning. This snow develops as drier and colder arctic air at the surface wrapping around an area of low pressure moving northeast across the far north of Scotland undercuts an area of heavy and persistent precipitation associated with the low. This colder drier air combined with evaporative cooling – turning initial rain to snow. The Met Office are suggesting 2-5cm widely across inland areas of northern Scotland, with 10-20cm possible in places, mainly over higher ground. Clearer conditions spreading in during the afternoon from the northwest, but with it a risk of hail, sleet and snow showers bringing further snow accumulations in places, more likely over higher ground.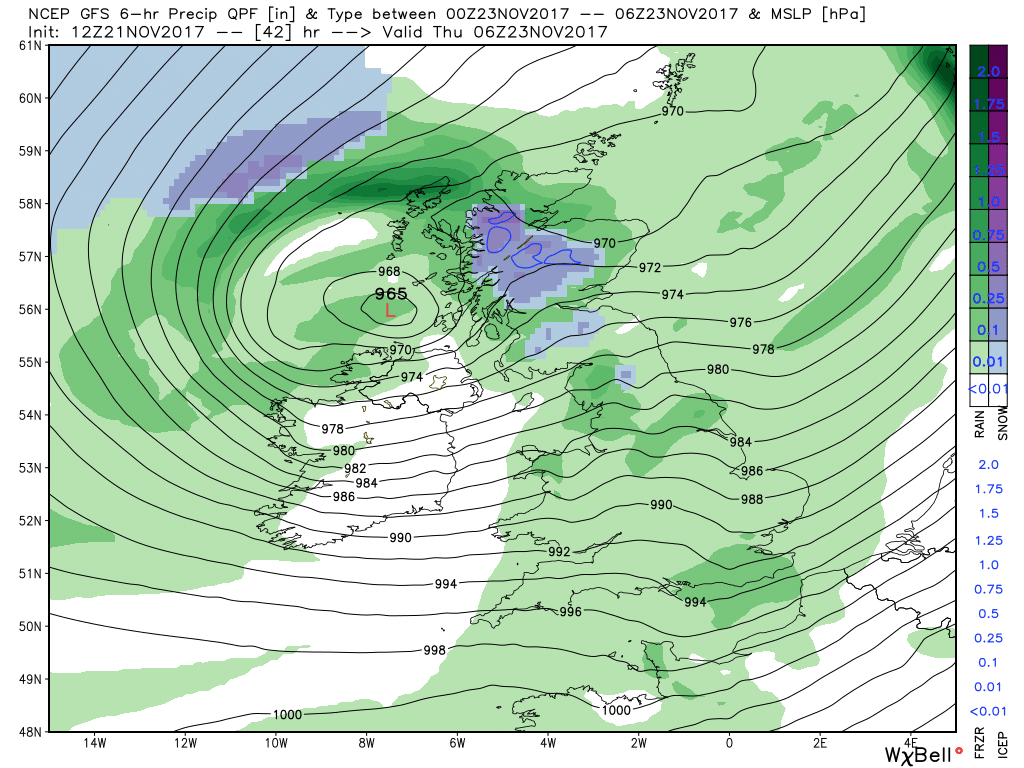 Credit: weatherbell.com
Friday potential snow risk
Looking further ahead into Friday, GFS indicates a 'back-edge' snow event still in the evening into overnight period across north Wales, Midlands and parts of northern England, as a developing area of low pressure moves up from the southwest and assocaited rain engages with and is undercut by cold air on its northern flank. ECMWF clears this rain through earlier and further south, confining snowfall to NW England and N Wales from wintry showers in the NW flow here. Given the uncertainty, may update on this potential nearer the time.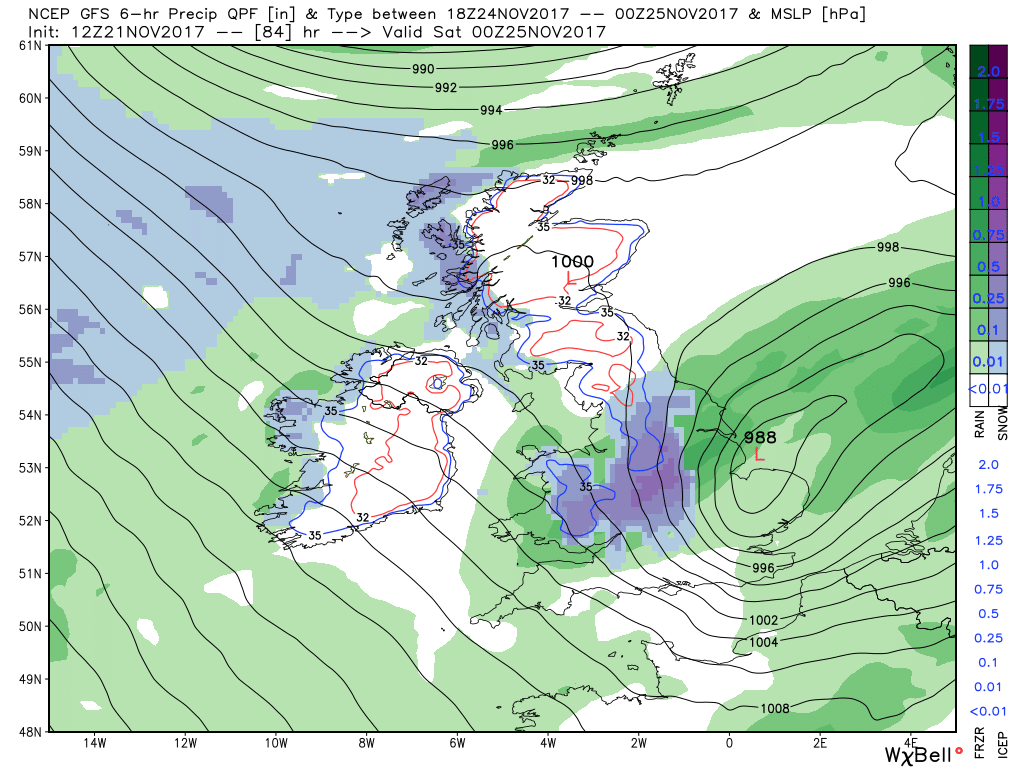 A cold northwesterly flow sets in across all areas over the weekend, bringing further wintry showers in places, mainly in the northwest, with some accumulations possible over higher ground in the north possible. Widespread overnight frosts will perhaps be the main hazard where ice forms on untreated surfaces. You can see the weather outlook for this week here.