Away from western Britain and Ireland, it's a bright if a little chilly start to the day today, but the cloud and rain in the west will be spreading northeast. The southeast quarter of the country will keep the fine weather through the day though, and it's here where it'll be warmest.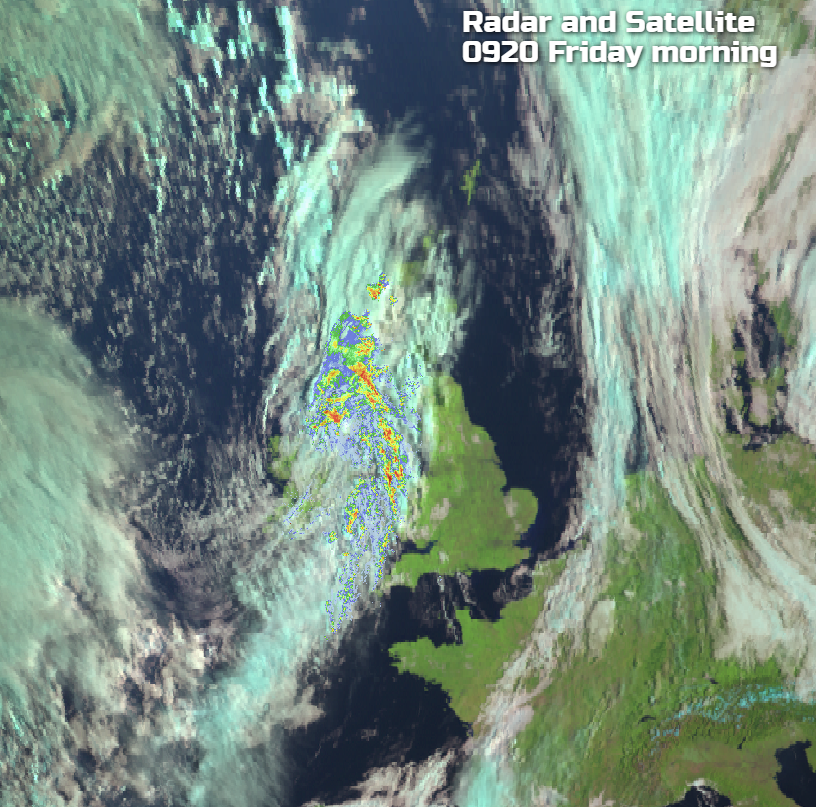 Temperatures today will peak in the high teens in that southeast quadrant, mid-teens will be more typical elsewhere. Into the weekend, those values will be up a notch or two, with many of us seeing the high teens, even low-twenties.
The reason for the warmer air is that winds will be blowing up from the south or southeast through much of the weekend. They'll be particularly strong in the west of Ireland and the Northwest of Scotland during Saturday as low pressure moves nearby. Other western and northern regions will also be blustery, knocking the edge off of the warmth a little. Into Sunday, the winds turn more into the east, so it'll be eastern coastal counties starting to feel the effects.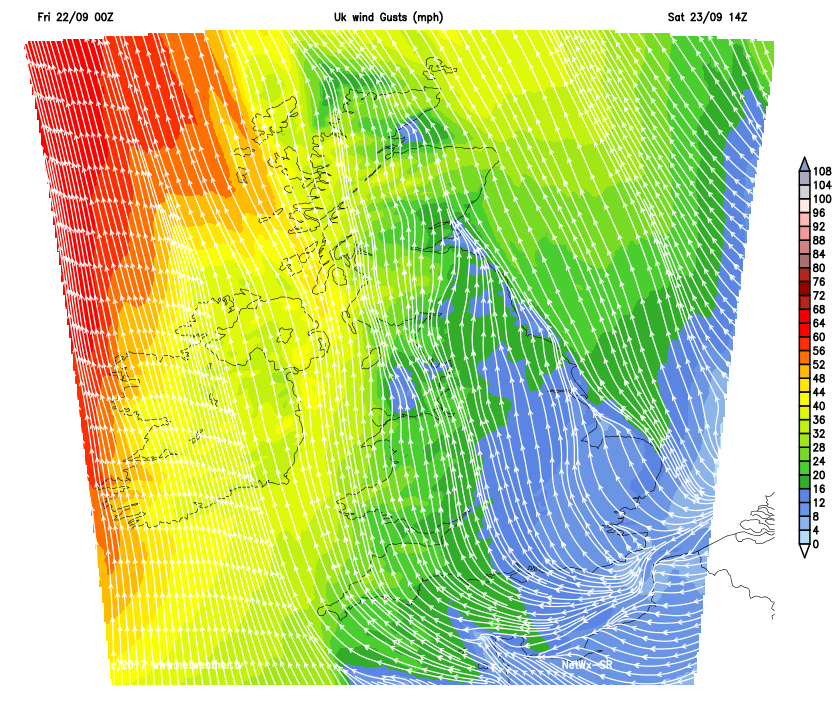 After a mainly dry Saturday, with just some patchy bits and pieces of light rain drifting north during the day, Sunday will bring some wet weather. This'll move across Ireland later on Saturday before grinding to something of a halt over eastern Northern Ireland and up the western side of mainland Britain during Sunday. Usually, you'd expect the rain to eventually make a move further east than this, but with a strong blocking high to our east, it'll go nowhere fast, sticking around into Monday before fizzling out.