With the sunny skies for many of us this morning, you'd not imagine that 'Aileen', the first named storm of the year is lurking and ready to strike later today and into tomorrow.
Ireland, along with western Britain is already seeing more cloud, with the odd shower popping up. All that is going to spread further east through today with showers ahead of an area of, at times, heavy rain sweeping up from the southwest.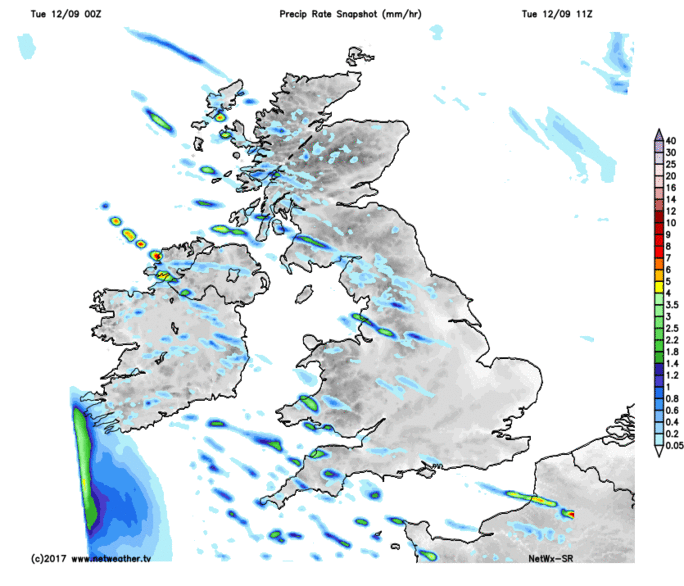 Winds will also increase through the evening and overnight. Parts of Wales, northern, central and southern England, along with East Anglia later on, could see gusts of 65-75mph locally, 40-60mph more generally. Before they ease back during tomorrow morning.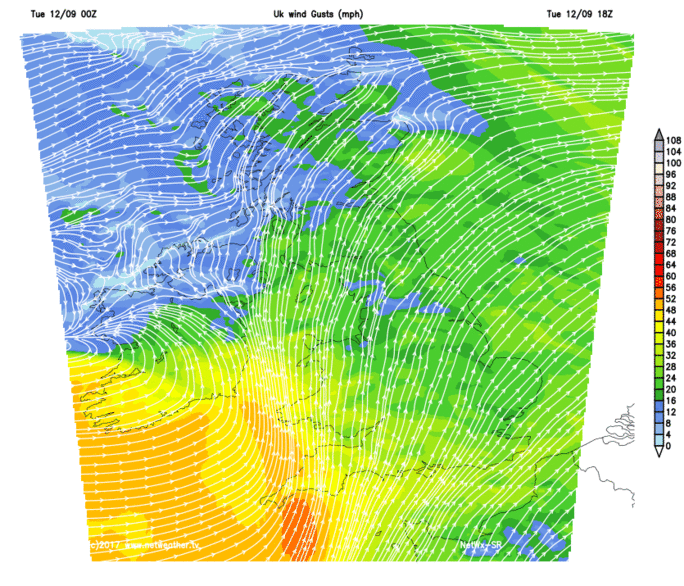 With these sorts of wind speeds, and particularly with trees in full leaf too, there is the risk of falling branches and disruption, so please do bear this in mind if you're travelling.
Tomorrow, once the strongest winds and persistent rain has cleared, it'll be a day of sunny spells and blustery, squally showers. Some of those will be heavy and thundery, with hail in the mix too. Winds will start the day blowing in from the west but will switch into the northwest from the north as the day wears on - introducing some quite chilly air.
That'll still be with us overnight and into Thursday, which'll be another day of sunny spells and blustery showers. The showers, still blown in on the northwest wind will be more frequent in the north and west, with those in the southeast enjoying the best of the sunshine and the warmest temperatures. Here, 16-18c will be possible, but elsewhere the low-mid teens will be about your lot.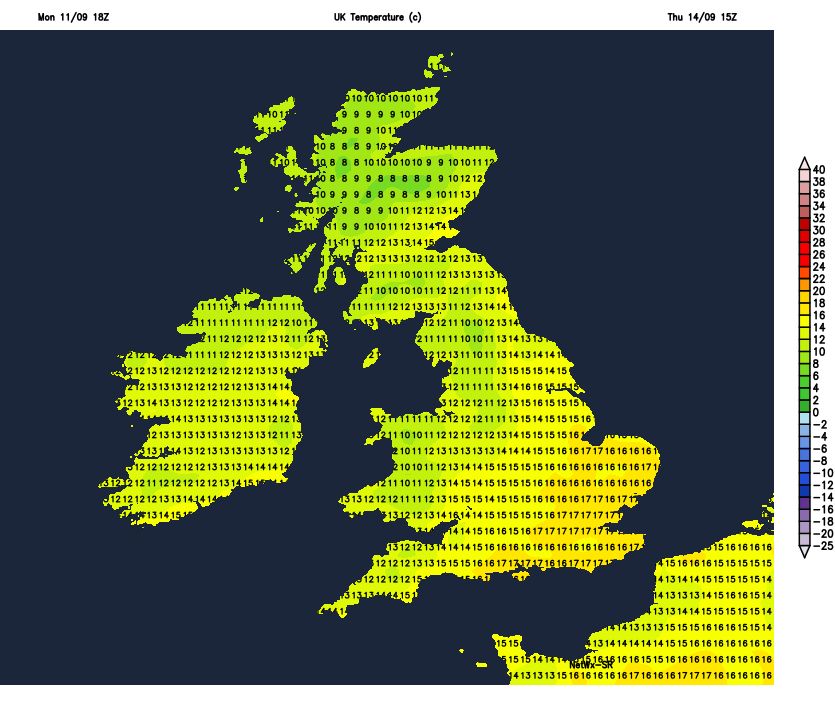 Friday follows suit with a very similar day. Then into the weekend, the winds will become lighter, but there'll still be a cool feel and some sharp, slow moving showers to keep an eye out for.