No-one particularly wants to repeat the famous words "is there a hurricane on the way..., no there isn't" from Netweather regular Michael Fish (he was correct, it was "a vicious area of low pressure") but the interest on the synoptic charts for this week is centred on Hurricane Gert. This storm is currently off the eastern seaboard of the US and its remnants will track across the Atlantic over the next few days.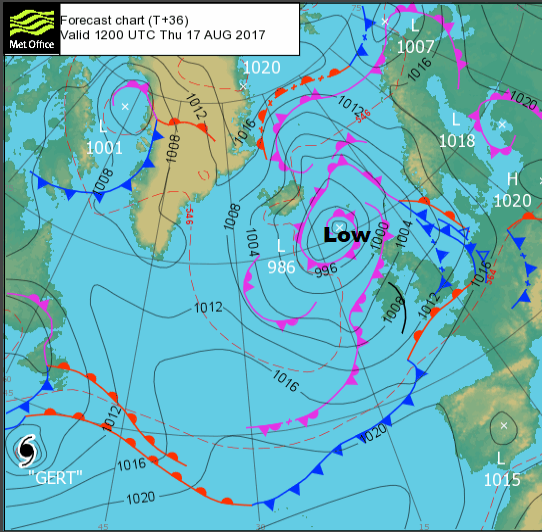 So, the leftovers and energy but not an actual hurricane. Depending on how the ridge of high pressure building from the continent holds, we might see wet and blustery conditions Sunday onwards.
So, not a hurricane, just extra-tropical energy and oomph #Gert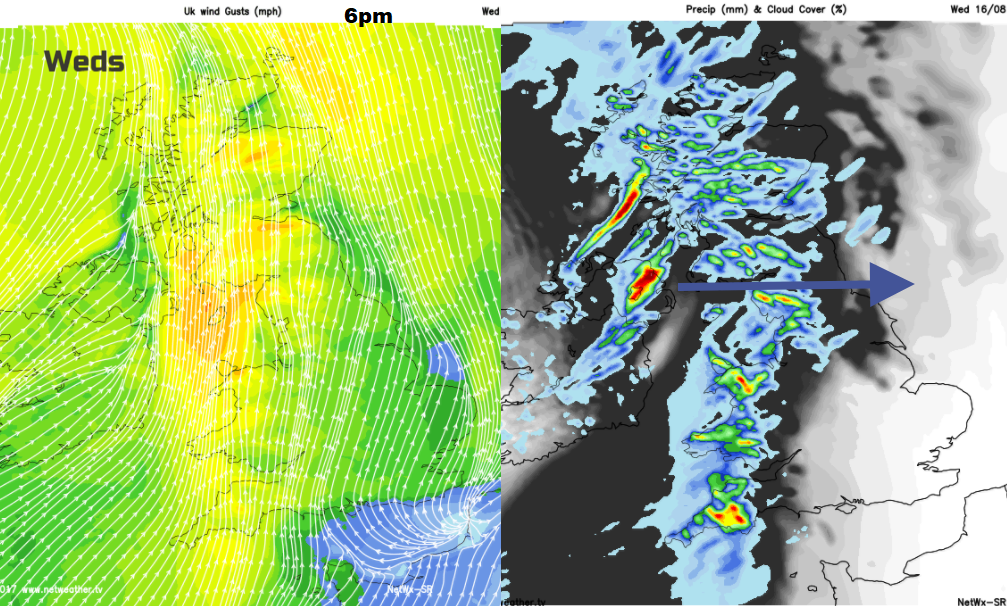 This week is looking blustery and rather windy. A midweek front bringing rain across the UK will be accompanied by fresh/strong southerly winds and a bit of warmth. That clears to a cooler and fresher spell before a new low pressure develops over northern Scotland and brings brisk SW winds and a scattering of showers. That's still not Gert.