After what will be an enjoyable late summer's evening for many regions, most of Thursday night will be dry, across England and Wales. Another chilly night here, locally at least, beneath some clear skies and relatively light winds. However, changes will be arriving from the north and west through the overnight period. Yes, you guessed it, yet another low-pressure system will be approaching, and this will bring thicker cloud and, eventually, outbreaks of rain into Scotland and Ireland into the early hours of Friday. Accompanying the rain will be an increasingly fresh or strong W or SW'ly wind, this particularly gusty around coasts and hills.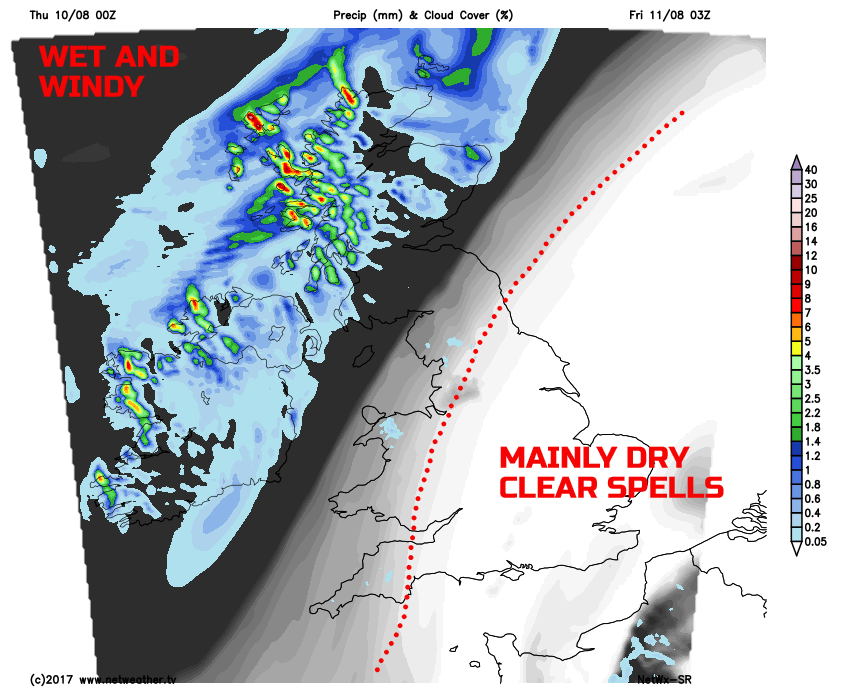 Temperatures won't fall quite as low as last night, but will still likely fall into single figures across parts of England and Wales. In contrast, though it will be a milder night for more northern and western areas of the British Isles, as the wet and windy weather moves in.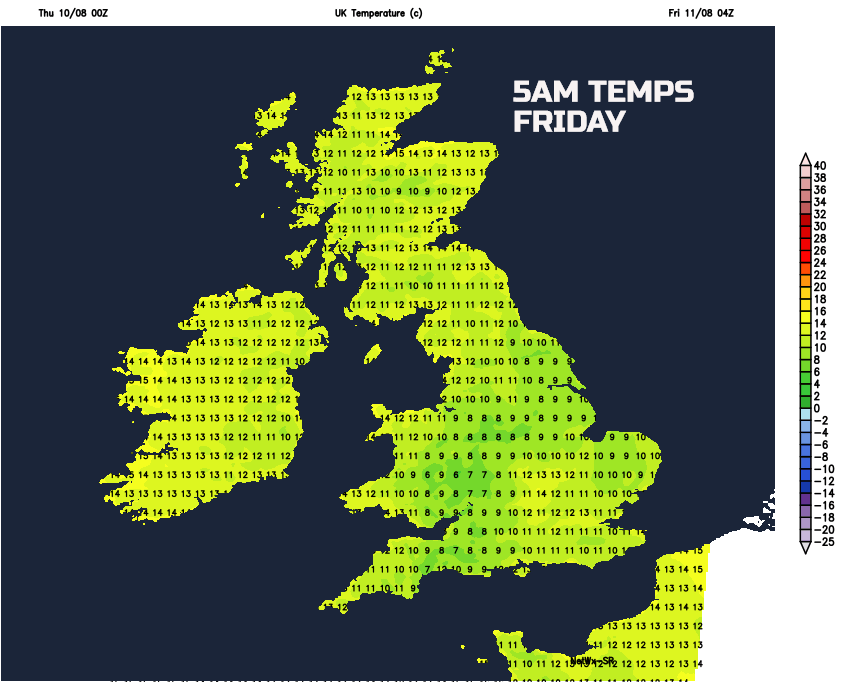 Friday
The working week comes to an end with unsettled weather returning across all regions. It'll be a wet start to the day across much of Scotland and Ireland, still noticeably windy here too for the time of year. Cloudy and damp weather will then steadily move south-eastwards through the day, into N England and Wales during Friday morning and then eventually down into more central and southern areas of England through the afternoon. It is worth highlighting though that ahead of the cloudy and damp weather, across SE England, then dry weather, with some sunshine, will likely dominate here until the late afternoon when the rain will eventually arrive. Some extensive low cloud and hill fog are possible too across parts of the north and west, and when compared to the dry and sunny weather of today (Thursday), then Friday really will be an entirely different day for many areas.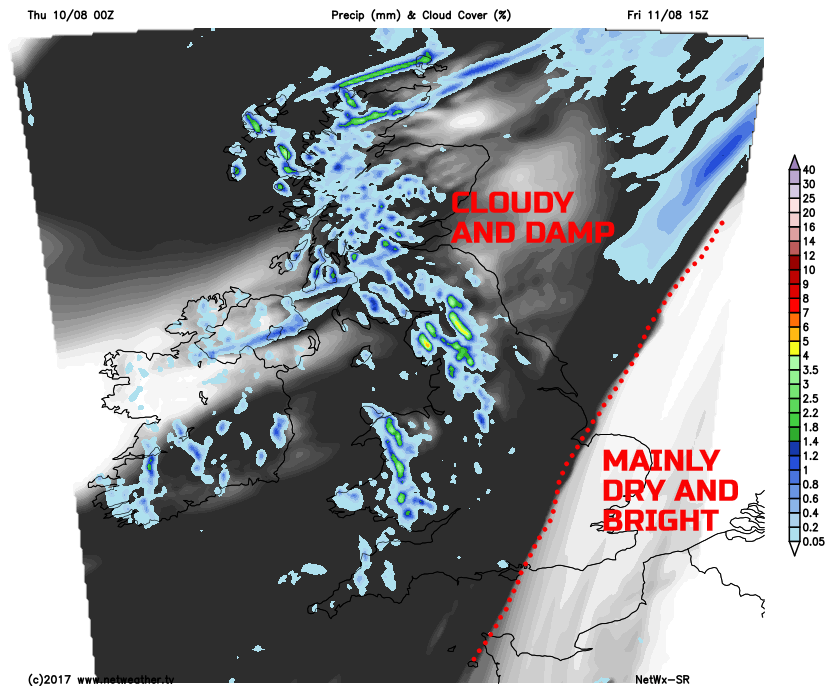 In the sunshine across south-east England, temperatures may well reach 22C into Friday afternoon, but this will be the exception, with many other areas of the British Isles having temperatures around 15C to 20C, but humid, despite the unsettled weather.
Looking Ahead
As we look ahead into the coming weekend, overall it isn't a bad outlook. A mixture of sunshine and showers will develop on Saturday, in association with a fresh NW'ly breeze. A little ridge of high pressure is likely to dominate into Sunday, so a potentially dry day for many regions with some bright or sunny spells. However, the overriding theme is for further changeable conditions, because yet another low pressure is set to move into the British Isles late on Sunday and then through into next week, bringing more wet weather and cool temperatures.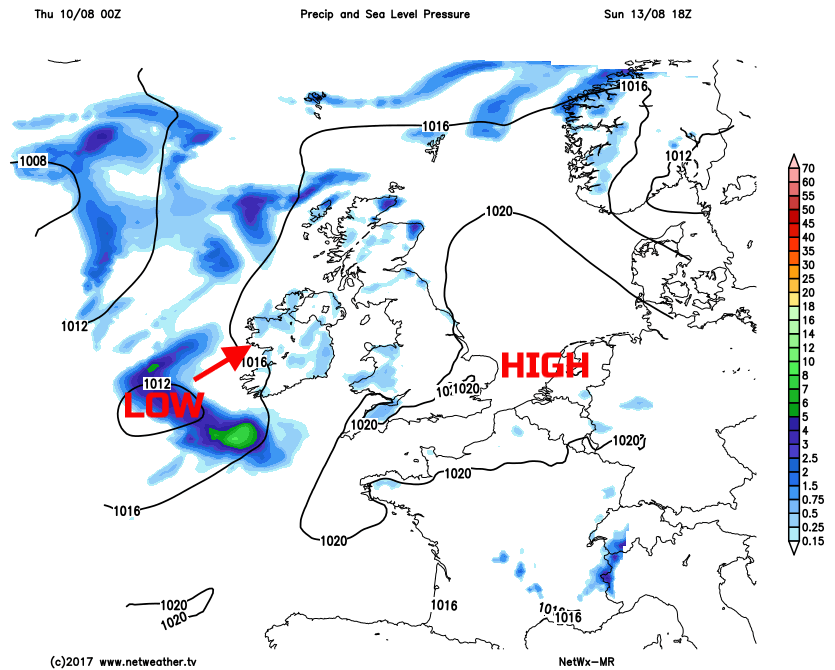 Even towards and beyond the middle of the month at the moment, the outlook is still for troublesome low-pressure systems to dominate our weather. As a result, for those now longing for some decent summer weather, the wait, unfortunately, goes on, unless you've got a summer holiday abroad booked of course!