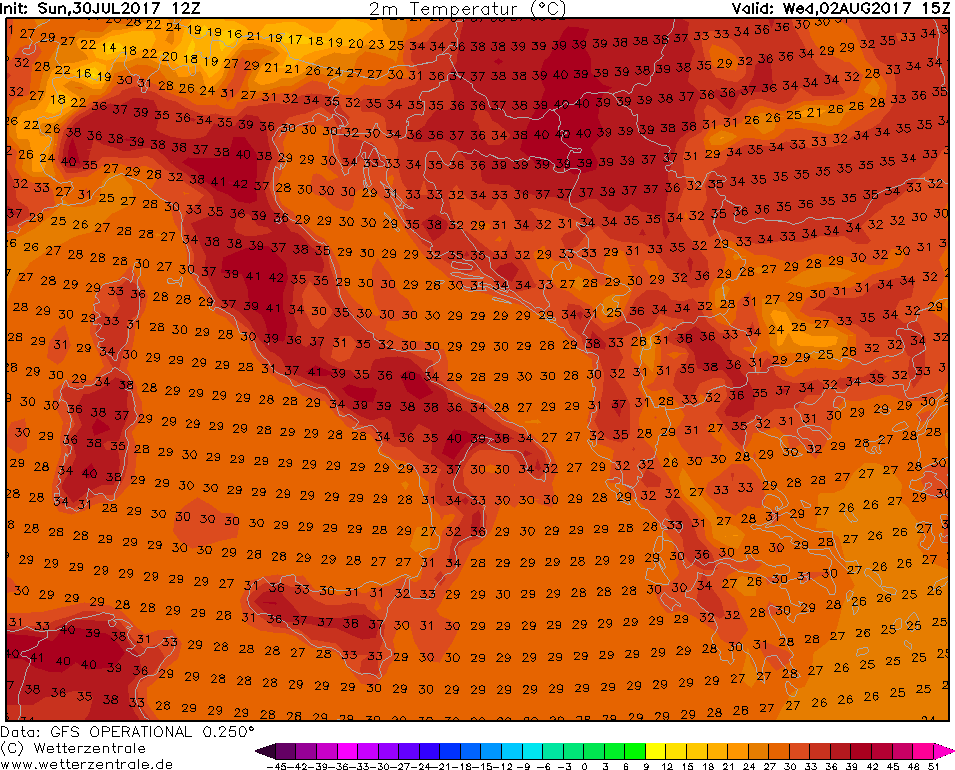 The heat will then build further east across the Mediterranean and northeast across parts of central and eastern Europe early this week. Temperatures perhaps reaching 40-42C across central parts of Italy on Tuesday, Wednesday and Thursday, widely in the mid-to-high 30s across much of central and eastern Mediterranean and across the Balkans, with temperatures reaching the mid-30s further north across Switzerland, southern Germany, Austria, Czech Republic, Slovakia and even Poland.
GEFS 5 day 2m and 850 hPa temperature anomaly. Credit: Weatherbell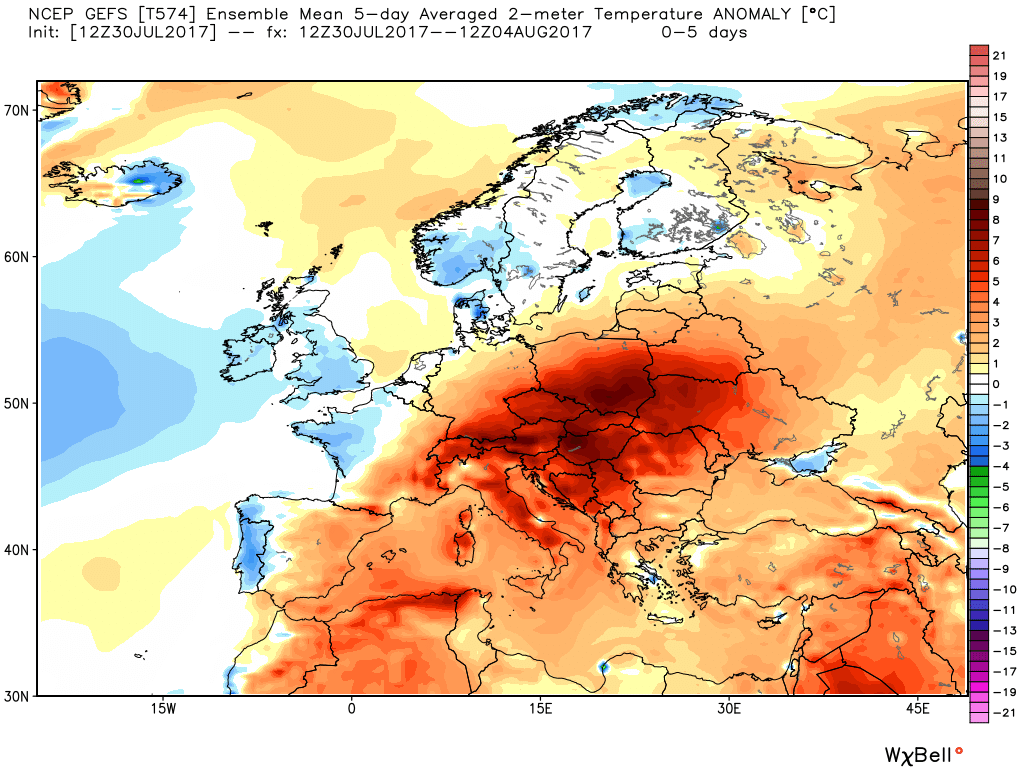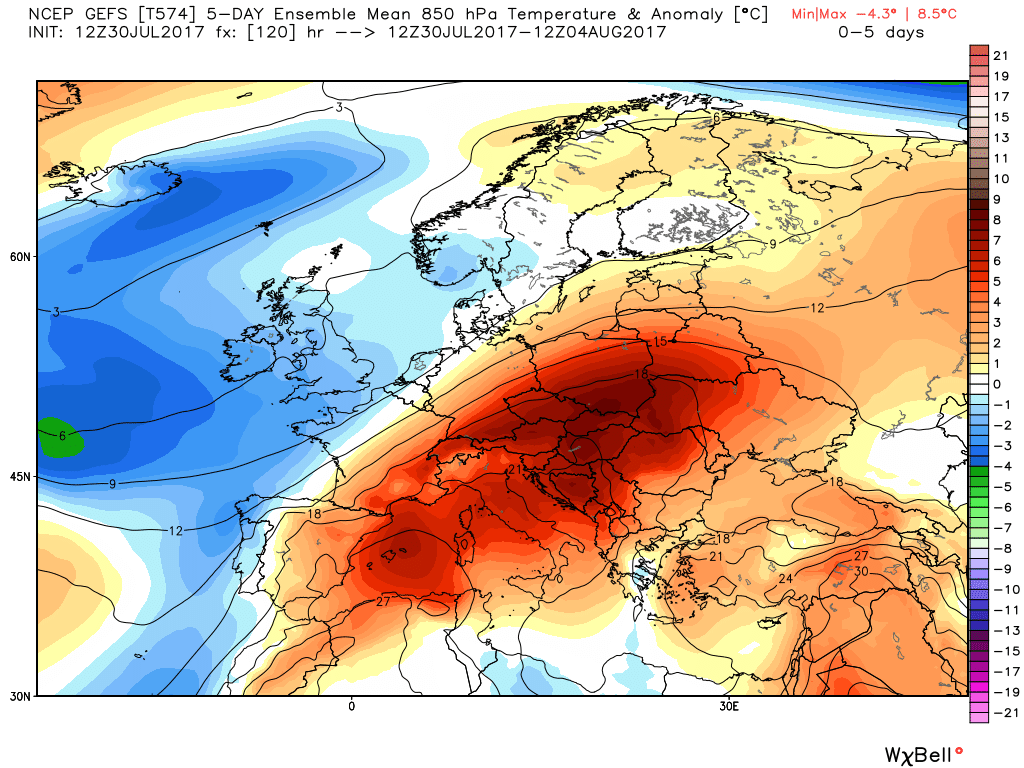 The frontal boundary between this heat to the south and east and cooler, fresher conditions in the low to mid 20s across NW and far north of Europe will bring several rounds of severe thunderstorms in a swathe from the Pyrenees/NE Spain northeast across central and eastern France, Germany, Poland and on up into the Baltic states until at least mid-week, before the risk eases away across eastern Europe. These storms bringing a risk of flooding, large hail and squall / locally damaging wind gusts. The Alpine regions will also see a risk of thunderstorms developing most afternoon this week, but for much of southern Europe it will remain dry and hot with prolonged sunshine, just a small risk of a thunderstorm across eastern Spain.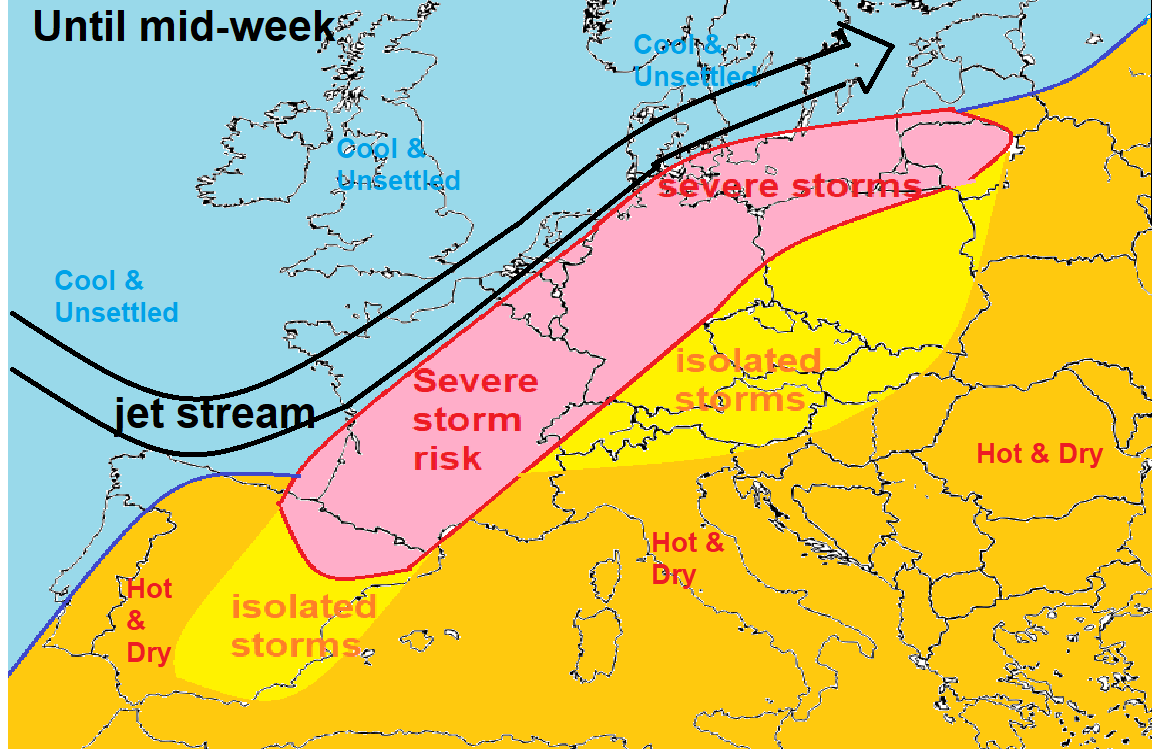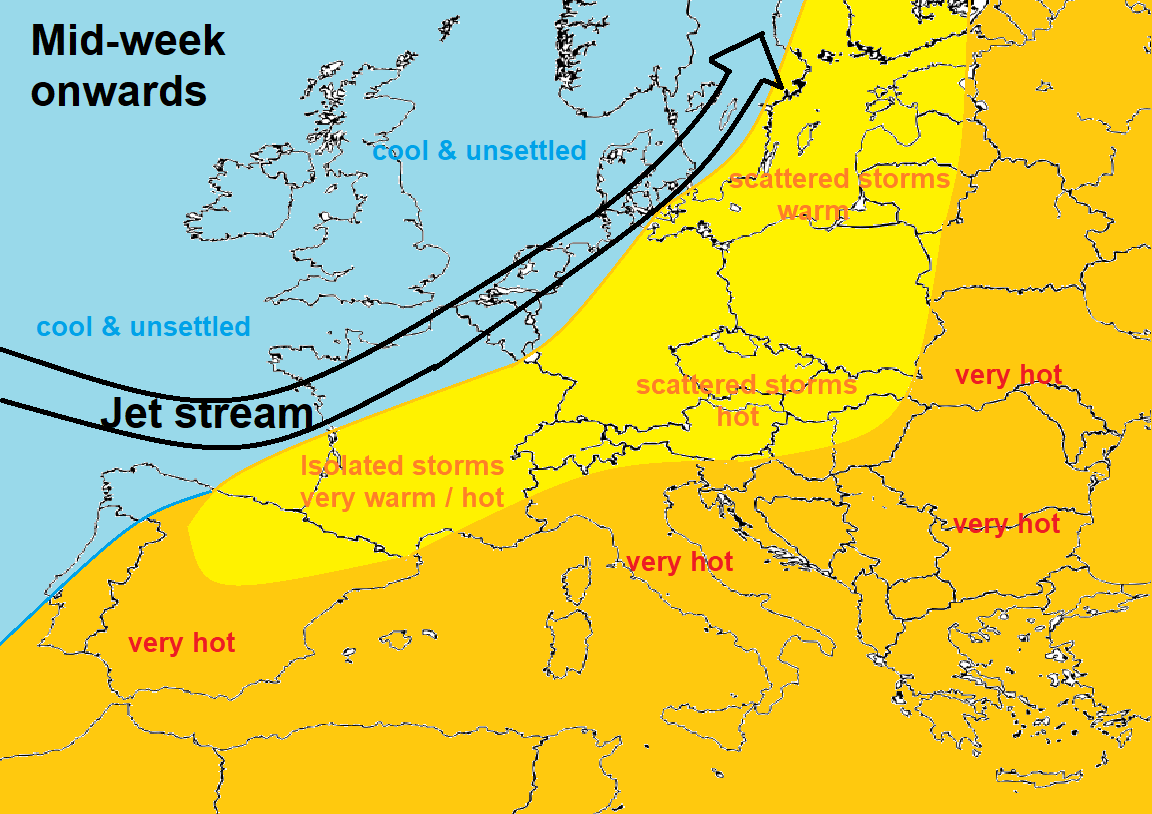 So, if you're left wondering why the bursts of heat we had earlier this summer aren't returning in the near future, which at the moment seems likely, then I would like to attribute blame to the jet stream's unusually southerly track into mainland Europe recently, this coming week and probably further beyond that through the first half August. Because the jet stream is, in effect, keeping the heat suppressed to our south and keeping us in a cooler polar maritime airmass much of the time.
For the heat to return, we need to see the jet stream track to the north of the UK, not the south. Normally at this time of year the jet stream should be between Scotland and Iceland, so there is hope that it may drift north by the end of summer.