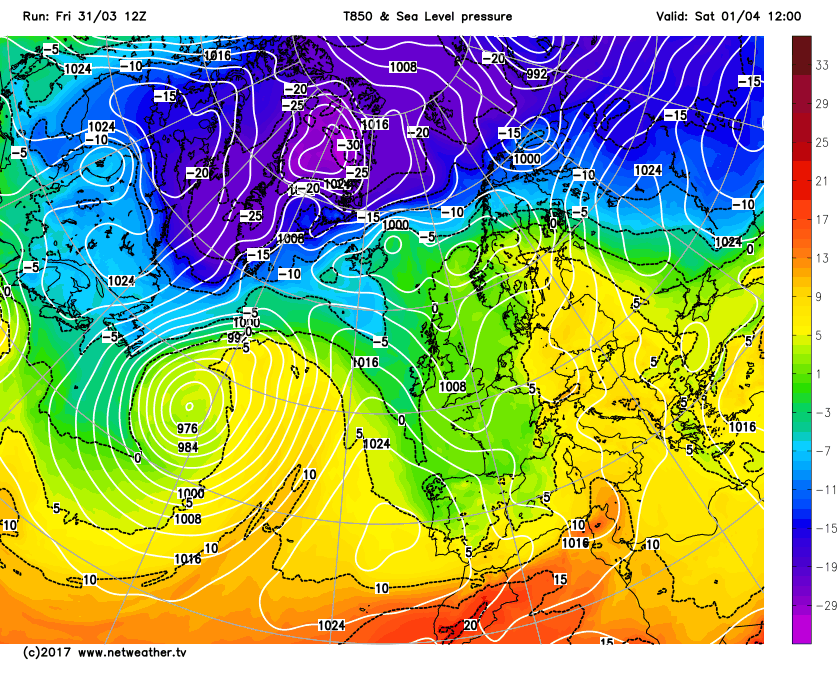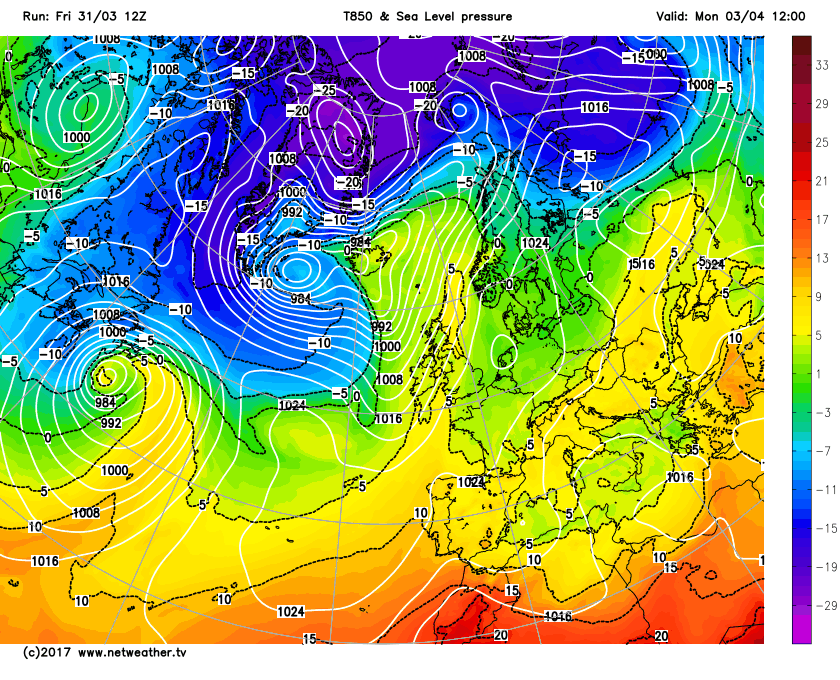 The weekend starts with Low pressure over North Western Europe moving Eastwards across the alps, bringing some cooler NW winds over the Alps, and some unsettled conditions with some precipitation at times from the West. This slowly moves away to the South East of the Alps on Sunday, with unsettled conditions continuing for a time.
From the start of next week, a ridge of High Pressure moves in from the North West settling things down again for North Western parts. However with Low Pressure never too far away to the South East afternoon showers are likely to pop up for Central and Eastern parts of the Alps at times. From the above charts always rather mild with 850Hpa temps above 0c and above +5c for the Southern half of the Alps.
Towards Midweek and the Alps is caught between two weather patterns, High Pressure for the UK and NW Europe, and lower pressure towards the SE of mainland Europe.
So remaining mostly settled (and mild) for Western parts, and more unsettled for Eastern areas with precipitation at times and turning colder with a North Easterly flow for a time, but as you can see from the chart below, the depth of the cold is not that severe.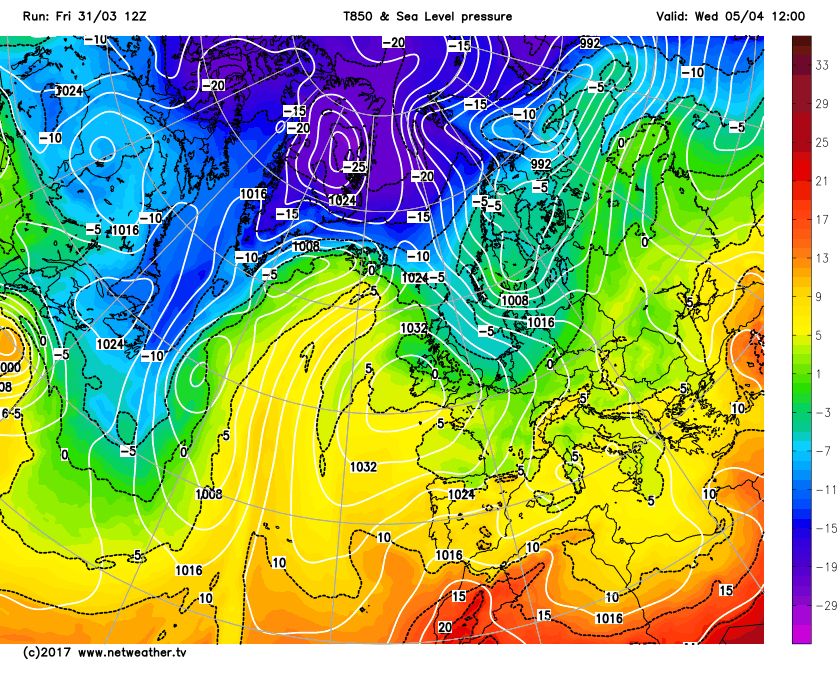 Temperatures
A rather mild week is in prospect over the Alps this week, very much a continuation of the Spring theme.
This is a spell of colder weather expected for Austria towards the end of the week, but this looks more like a blip at this stage.
Precipitation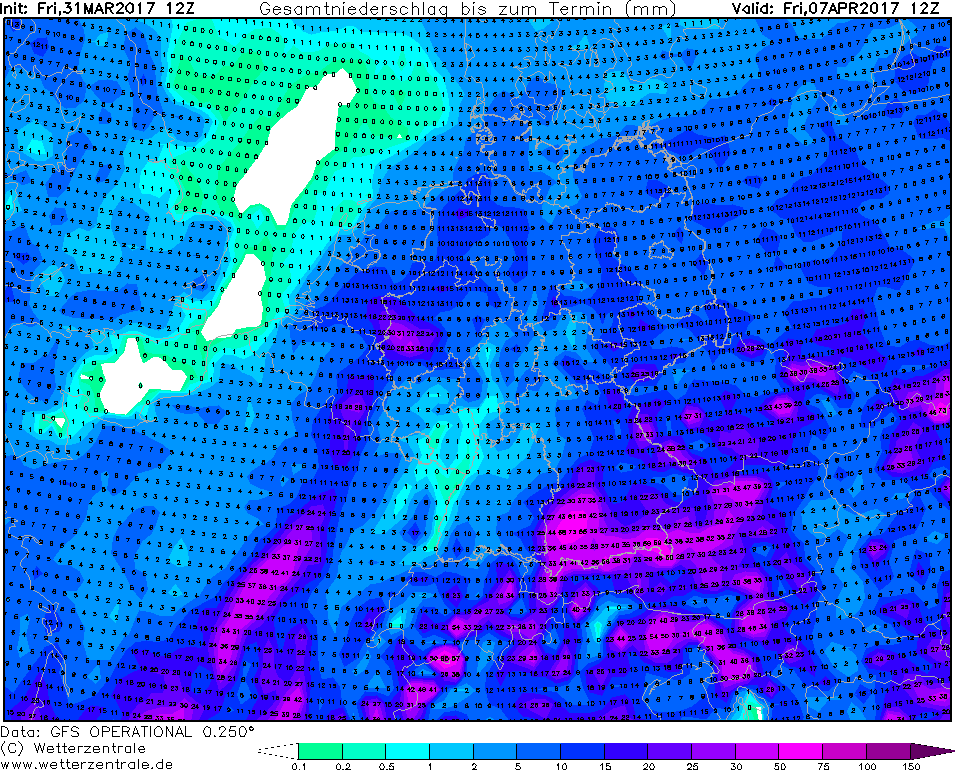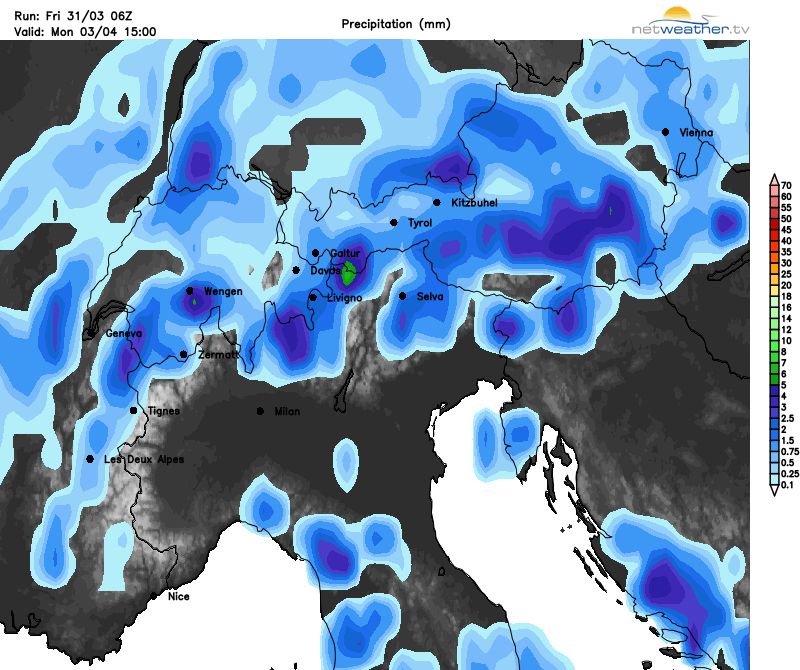 As mentioned above a rather unsettled weekend is in prospect for parts of the Alps, and there is the risk of some heavy showers at times, perhaps even thundery in places, initially in the West for Saturday, but becoming more widespread over many areas on Sunday, with only the Eastern half of Austria missing out.
Into Next week, and further showers are possible for Monday afternoon, more especially for Central and Eastern areas, but showers are possible anywhere.
Into midweek and there is the risk of more general precipitation for Austria and NE Italy, currently this is forecast for Tuesday and late Wednesday into Thursday.
The most prone spot is currently around Tyrol and other parts of Western Austria, with some spots seeing over 25cm of snow above 2000m, with a snow level around 1500m.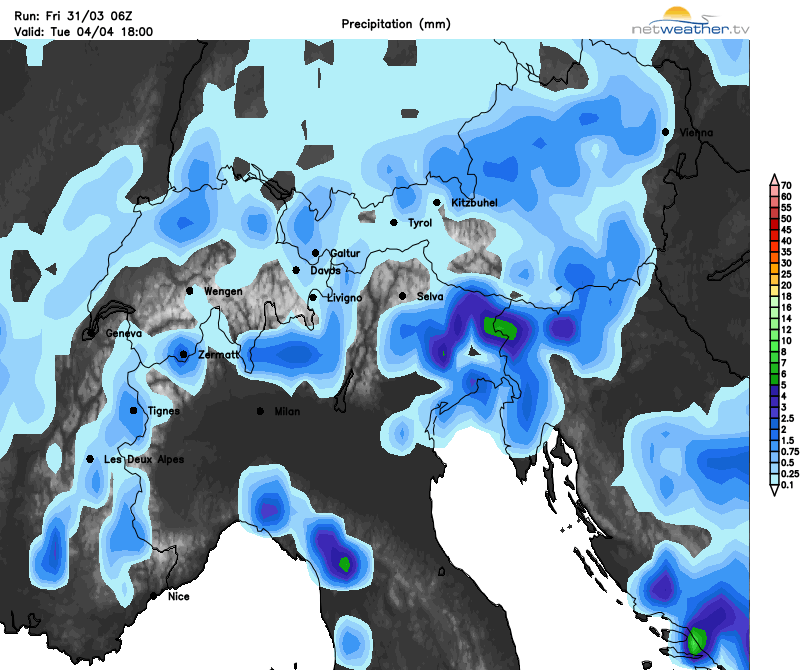 Summary
Another rather mild week for the Alps, very springlike for Western spots with warm sunshine at times. Further East the risk of Winter returning with some moderate snowfalls possible at higher resorts.