Next Week Synoptic Pattern
The weekend starts with a familiar pattern for much of the winter over the Alps with High Pressure nearby, centred over Northern Germany. For Sunday this is set to edge away to the East, allowing low pressure to edge in from the west with some showers possible for Western parts of the Alps.
Winds are likely to be from the East for Eastern parts of the Alps, keeping thins cold here, but always more of an Atlantic influence further west, so much milder there.
High pressure then building up from the Azores to cover the Alps from Monday onwards with quite cool conditions generally over the Alps (850Hpa around 0c).
High Pressure is then likely to remain on the scene for the rest of the week, tending to build in from the Azores to become centred to the North of the Alps by Thursday. A milder airmass is then set to cover most of the Alps by this time, even including Eastern areas which generally are much colder this week.
Temperatures
A definite east-west split over the Alps this week, with the mildest of the weather always to the west, and the coldest of the weather further East.
Precipitation
As mentioned earlier there have been some large precipitation totals and indeed snow Totals over the Alps over the past few weeks, however this week is back to a previous theme this winter and High-Pressure domination and a lot of dry weather likely.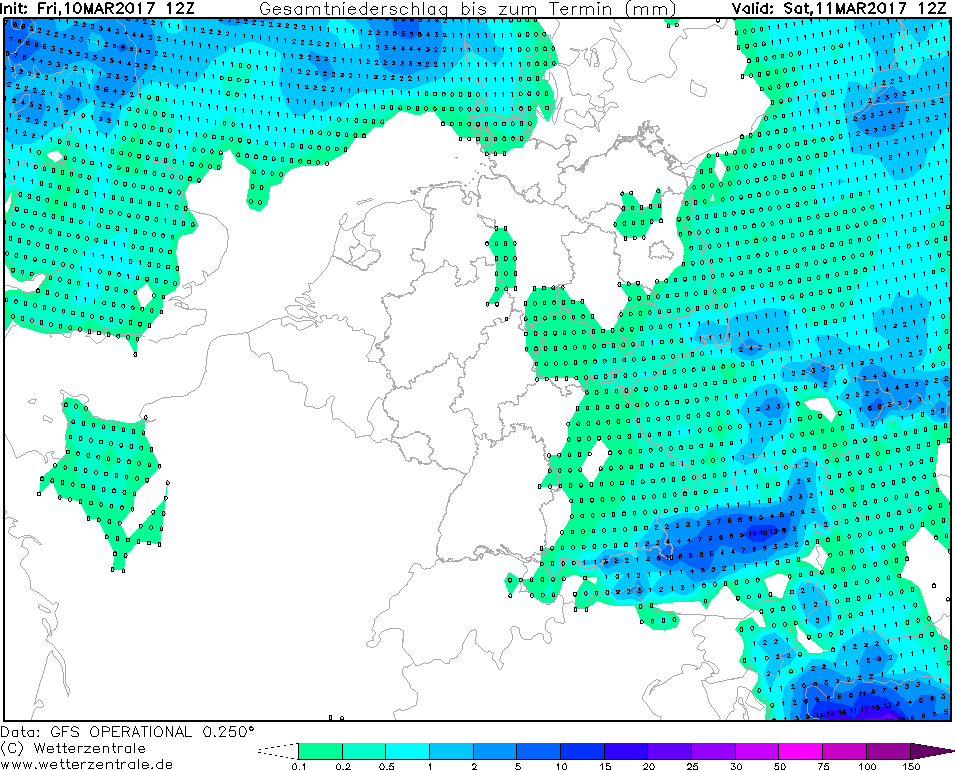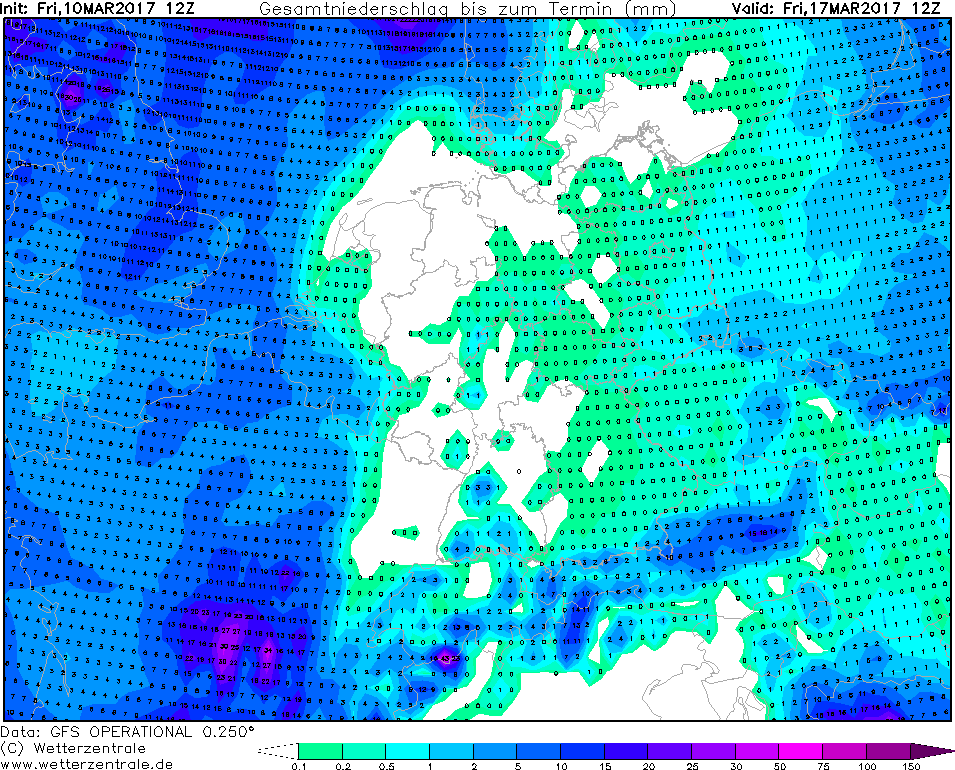 Any overnight precipitation over Austria is likely to fade quickly during Saturday leaving a mostly dry day.
Sunday looks like starting dry but some showers are likely to develop for parts of France and Switzerland, NW Italy, and possibly affecting Western Austria and SW Germany at times, but these always hit and miss.
A similar day likely for Monday with showers always possible, but more frequent for the afternoon and evening. The areas to be impacted similar to Sunday, with Eastern areas staying much drier.
While some showers are also possible for Tuesday, these more scattered than on Sunday and Monday. Snow levels around 2000m by day, to much lower levels for evening showers.
The current outlook is for drier conditions to last through Wednesday into Friday, with high pressure very much in control.
Summary
After the excitement of recent weeks, a much drier and more settled week expected. Some very good conditions are expected on piste and with very good visibility, some great conditions to be made, however as the week progresses I would imagine that spring snow conditions are increasingly likely for the afternoon. But generally a good time to be on the piste, and don't forget the sunscreen.