WINDS
At the moment it's the strong winds and gales causing disruption. Severe gales continue around NW and northern Scotland with storm force winds possible at times for exposed coasts, with strong winds and gales reaching the rest of Scotland, Northern Ireland and northern England. It will be windy everywhere with further gusts of 55-65mph for northern Britain. There are already power outages, issues on roads and bridges and disruption to some ferry services.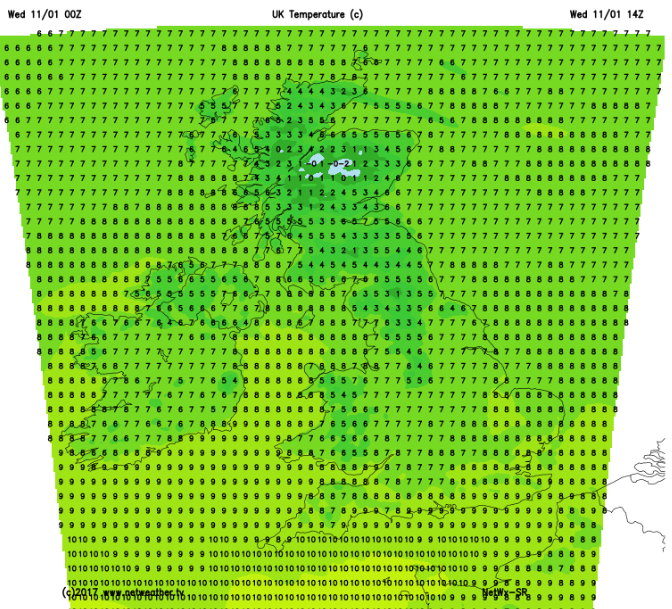 These winds will make it feel cool but temperatures won't be too low today. The rest of this week will be considerably colder. The cold arctic air will move down over the UK tonight, taking hold in the south during Thursday. It then stays until Saturday with widespread, severe frosts for the next few nights. This is Winter!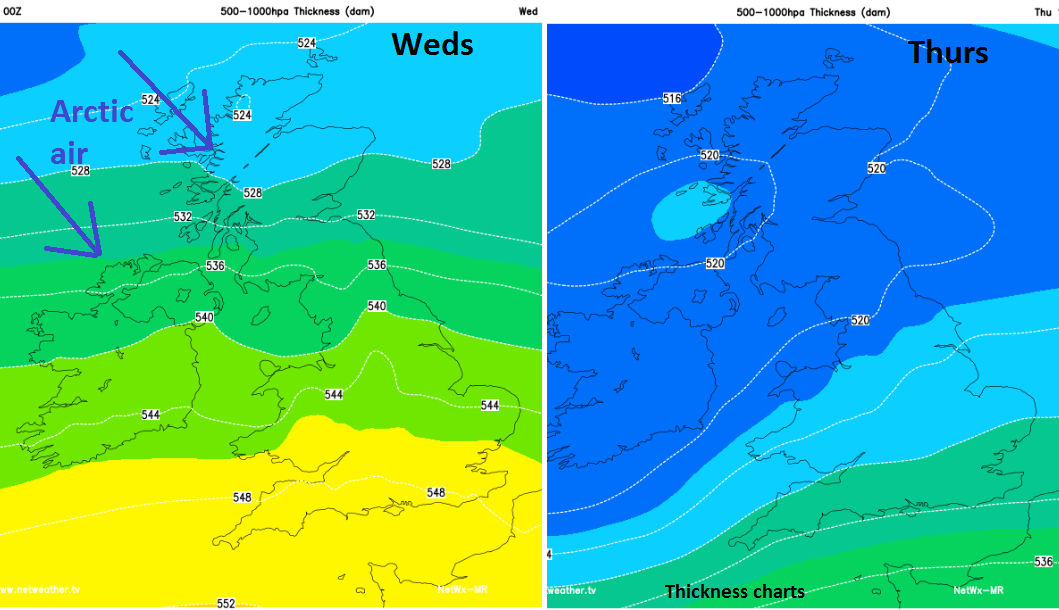 It will feel cold tonight with the wind chill and lower temperatures. NE Britain remains windy with gusts over 55mph but the worst of the winds will ease by Thursday morning.
The southern band of frontal rain looks to be pushing up into Wales on Thursday morning where snow seems likely over 200m, with slushy wet snow to lowers levels possible in the south. Exmoor should get some lying snow with the Cotswolds likely too. The rain band then pulls over SE England by teatime, with the potential for wet snow for higher ground in the Home Counties, even a slushy covering for the Downs. It's all a bit finely balanced with where the rain band waves to over southern Britain, if the undercut of cold air is enough to turn things wintry. The back edge of the rain band is most likely place, so watch as the rain band pulls away to the east. This could bring snow even to lower levels in the south and so disruption.
Further north, the feed of wintry showers continues with snow more likely. There are also signs of trough lines coming down in the flow. These bands of heavier showers are more likely to give decent snowfall to a wider area, so again watching their progress through the day on the Netweather Radar will show if one such line is heading your way.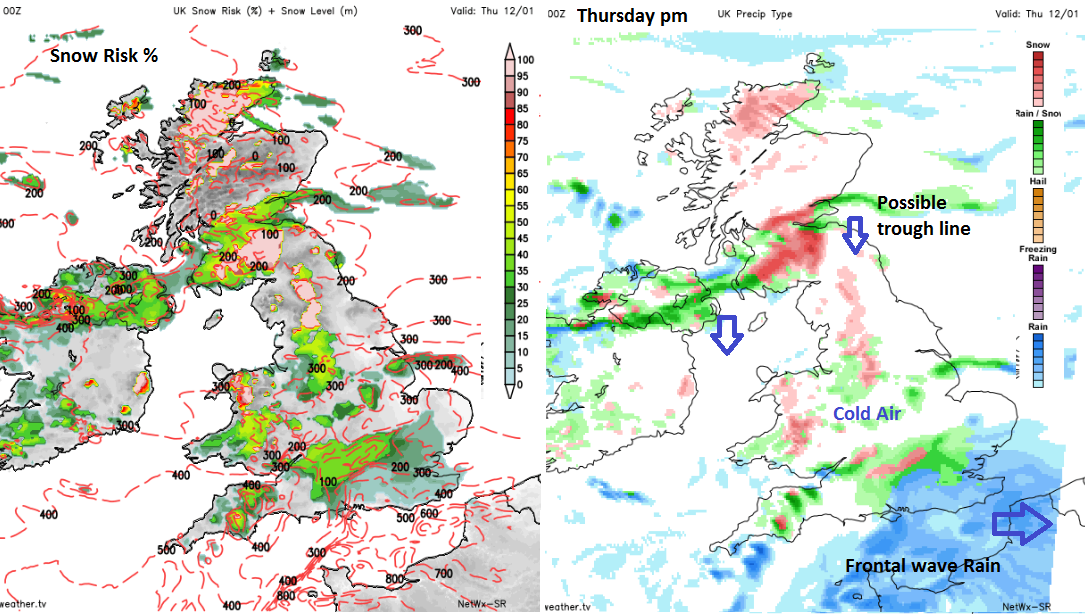 There have been signs for one of these trough lines to push right down the Pennines skirting the Midlands and then over eastern England, maybe into SE England during Thursday night. A bit of excitement for the lamppost watchers. Widespread ice will be a problem after the rain in the south. Further distinct bands begin to push southwards down the UK early on Friday, with still a flow into north coast of Northern Ireland, down Irish sea, catching western and north Wales, plenty more snow for northern Scotland but NE parts also being at risk on Friday.,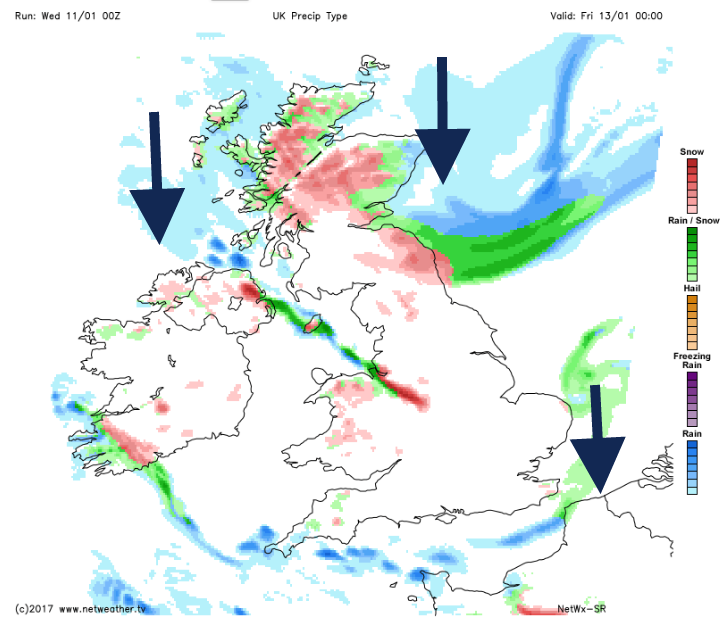 There could be foul conditions for NE Britain during the small hours on Friday with the driving snow and severe gales from the north or NW. It will be a bitterly cold, windy start for everyone on Friday but there could be problems for eastern Britain with the strength of the winds, the raw cold, possible snow showers pushing southwards and a coastal surge. There will be a low pressure in the north North Sea, storm force winds and morning high tides. The Environment Agency does have a watch on this, with a surge and large waves possible
There is potential danger to life along the east coast from large waves and overtopping of coastal promenades, along with possible flooding of properties and parts of communities and disruption to travel.
Further snow showers line up for northern and western UK but many parts will have a drier, brighter day which will feel bitterly cold.
Weekend
Saturday starts off with a widespread hard frost but the winds ease off through the weekend as pressure begins to rise. There will be some cloud and rain from the Atlantic but it will feel a bit milder by Sunday.