The centre of Storm henry is moving away from the Northern Isles, but we are still likely to see gusts reaching 50-60mph widely for the morning commute across north Wales, northern England, N. Ireland and Scotland, 60-70mph over exposed areas. There is also some heavy rain and hill snow across northern Scotland and squally rain, sleet and hill snow showers across southern Scotland and N. Ireland, which will bring hazardous driving conditions across higher routes.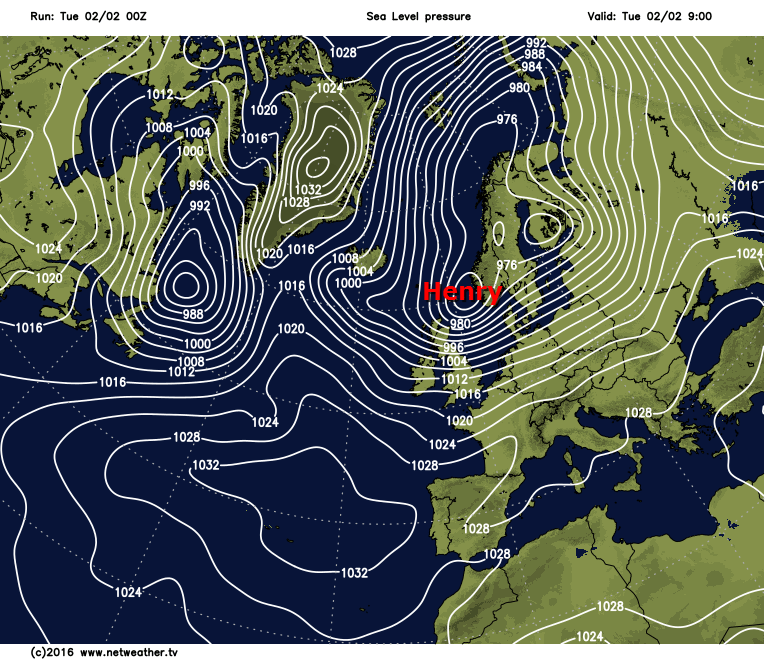 It's worth checking the travel news this morning from northern England northwards, because a number of trees have been blown down, blocking roads and rail routes along with height restrictions on bridges and there are problems with ferry routes too.
At its peak last night, Storm Henry brought a gust of 148 mph at the summit of Cairngorm, 90 mph at South Uist in the Outer Hebrides and 71mph at Malin Head in Ireland. It will continue very windy across the northern half of the UK this morning, with gusts of 50-60mph, though winds gradually easing this afternoon. Cloud, rain and hill snow will continue to affect northern Scotland for much of the day, with sunny spells and squally showers affecting other northern areas - falling as a wintry mix over higher ground.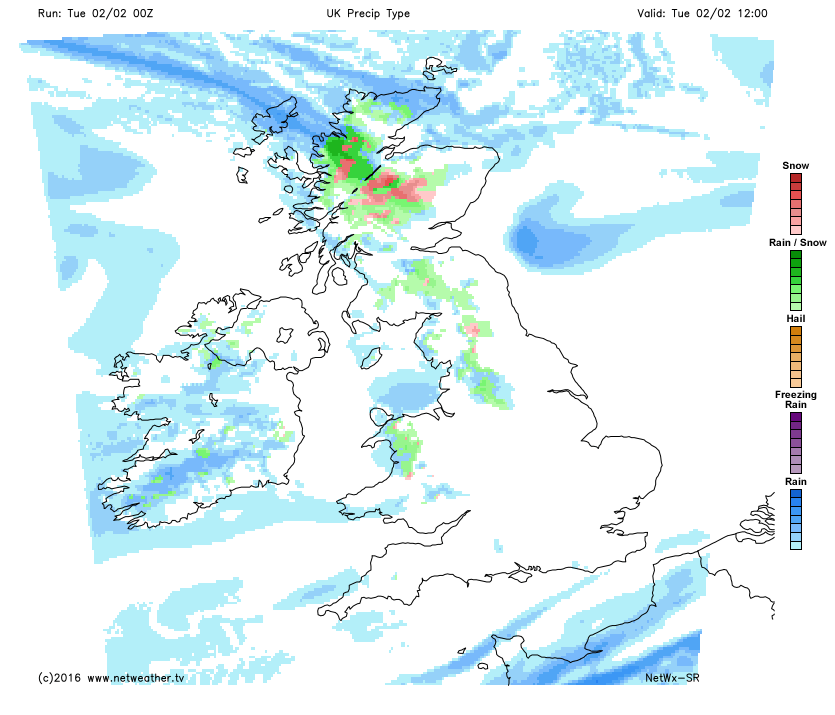 Temperatures reaching 7C in Manchester and Belfast, 6C in Newcastle, Glasgow and Aberdeen, but feeling colder in the strong wind.
It will be a blustery day further south but generally not as windy as yesterday, drier with some brightness across the Midlands and eastern England. Cloudier across southern counties of England and Wales with some showery rain here this morning, though this should clear to brighter and drier conditions this afternoon. Temperatures in reaching 10C in London, 9C in Plymouth, 8C in Cardiff and Norwich.