The weather is on the change now to a milder, breezier somewhat more unsettled type, as Atlantic systems move in from the west. The process is likely to be a gradual one however, with a currently 'blocked' pool of cold air over central and eastern areas reluctant to give way. As a result, it may be into tomorrow before milder air finally reaches Kent and eastern parts of East Anglia.
Milder air from the Atlantic, reaching all parts by tomorrow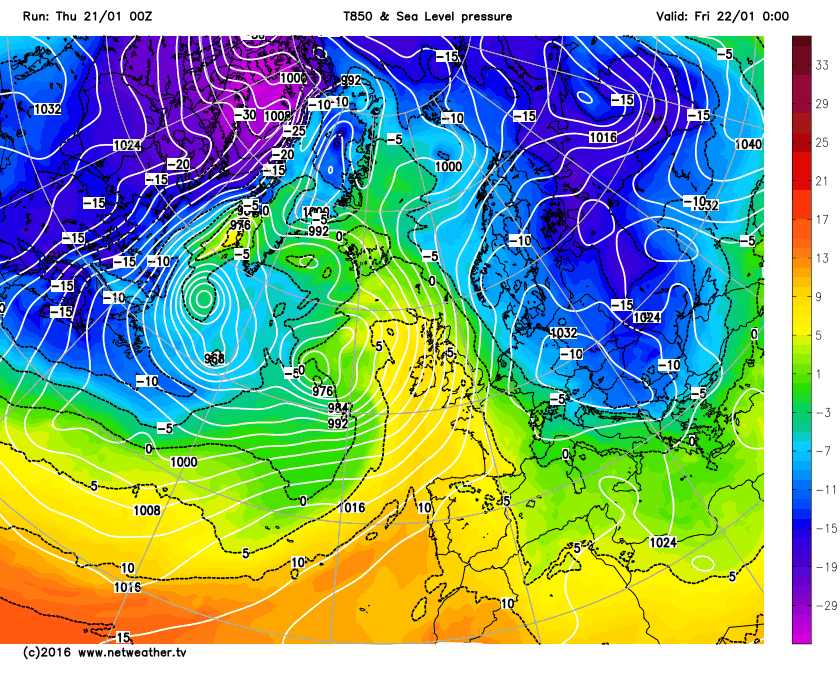 It's mostly central and eastern parts that are waking up to a frost and there is also some patchy freezing fog particularly in the Vale of York, that will slowly lift and clear through the morning as a south easterly breeze freshens a little. This will make it feel raw but it will be dry here, with a mixture of grey, misty weather and spells of winter sunshine. It will also start dry over East Wales, the West Midlands and Hereford and Worcester where some places never got above -2C yesterday. Any early frost and patchy fog here though will clear more readily, as a cold south easterly wind and cloud increases. This brings patchy rain later, which also spreads to West Scotland and North West England through the morning. Across Northern Ireland, South West Wales, Devon and Cornwall it's milder but with patchy rain from the word go, heaviest across Northern Ireland in a freshening southerly wind.
The afternoon continues to be dry over eastern and some central areas, with East Anglia and the south east seeing the best of the remaining sunshine on offer. Any though will turn increasingly watery, as frontal cloud moves in from the west. Elsewhere cloud will give some rain, heaviest over Northern Ireland at first and West Scotland later, Across East Scotland, much of North West England, Wales and the West Country however, the rain is likely to be patchy, before moving into North East England and perhaps the East Midlands towards dusk. A south or south east wind will freshen a little further through the afternoon, with perhaps strong gusts over exposed western coasts and hills later. This will continue to feel raw in the east, where temperatures will struggle to reach 3 to 5C, but it will be milder in the west, with 7 to 10C more likely across Northern Ireland and in the South West.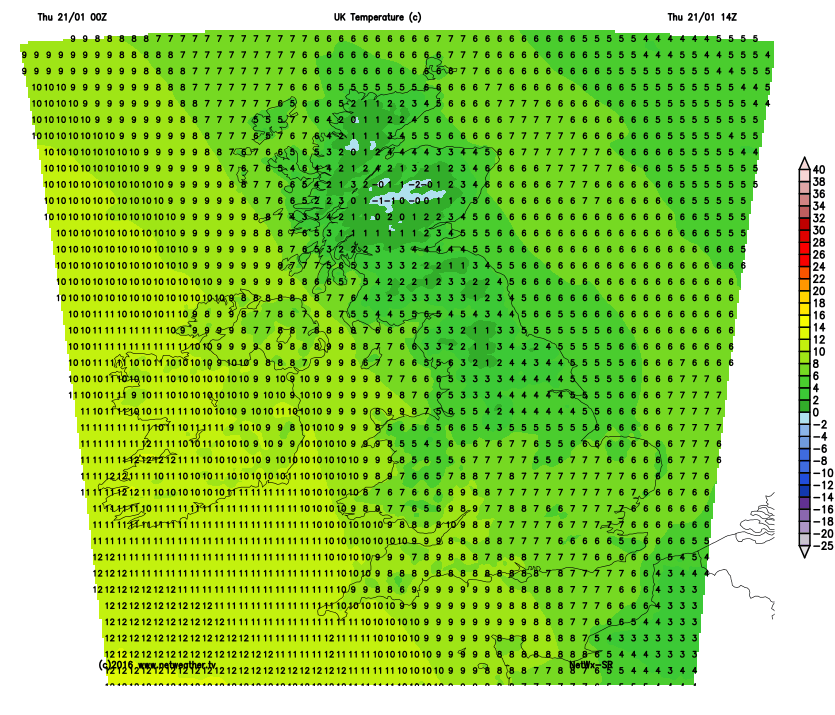 After dark Atlantic systems continue to edge their way slowly eastwards bringing cloud and bursts of rain to most parts, although the east of East Anglia and parts of Kent could remain dry until the early hours. Here it could also turn quite cold again briefly into the evening, before a slow rise in temperature commences during the night. Eastern areas should see mostly patchy rain but elsewhere, heavier bursts of rain should move in particularly towards morning. A south east to southerly wind will be moderate or fresh, but strong at times in the west with gales in exposed areas. Lowest temperatures should be 3 to 5C in the east and 6 to 8C in the west.
Friday sees a series of frontal systems crossing the country at first bringing outbreaks of rain some heavy. It will be dull and misty in the rain with patchy hill fog, before brighter weather although still with scattered showers already into Ireland, spreads to western areas through the morning and to all parts during the afternoon.