Welcome to the first of a new regular blog, written by Julian (J10), who is a member of Netweather's community team. Check in every week for his latest update on the expected and current snow conditions in the Alps and Pyranees.
---
Current Synoptics and Conditions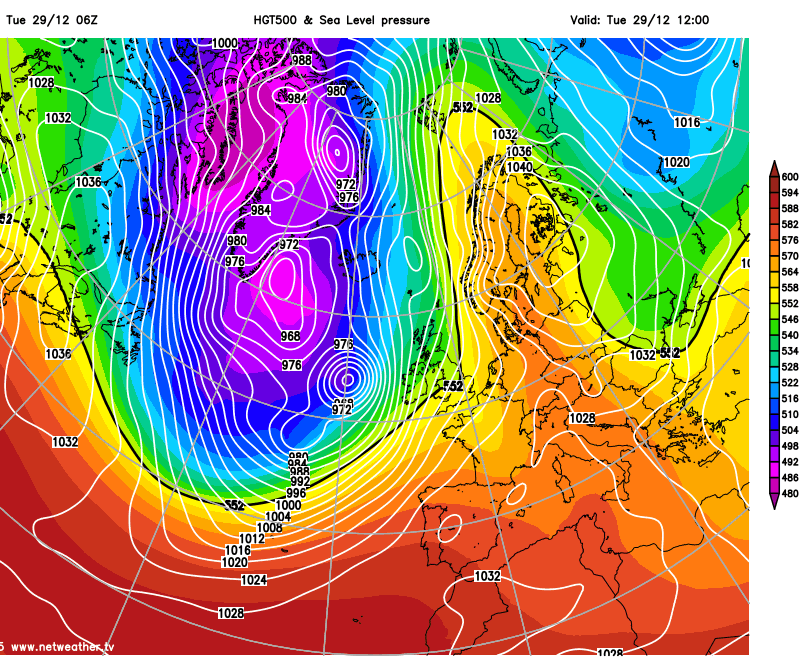 Very much a case of deja vu for much of the Alps, mild and settled with SW winds. However high pressure over Eastern Europe is feeding in very cold air for the far east of Austria.
Ongoing Synoptics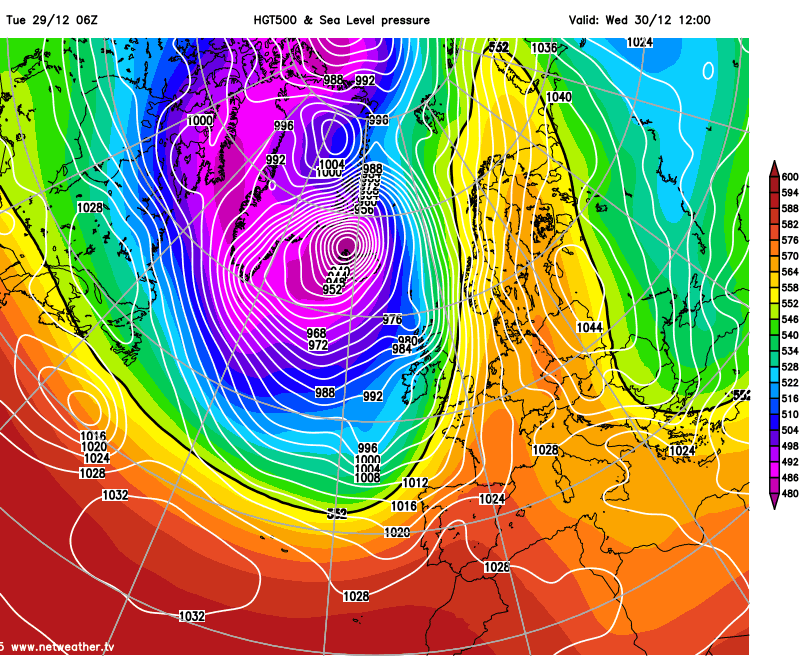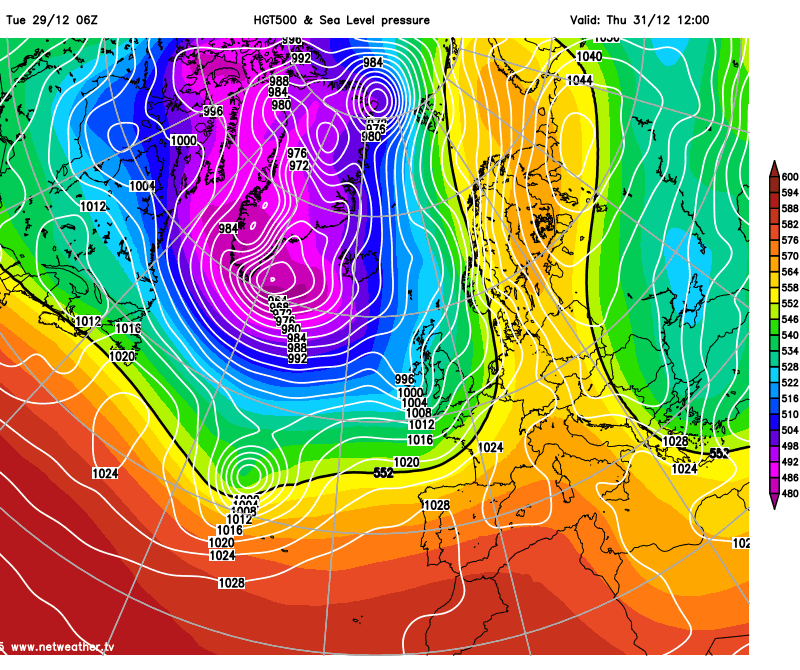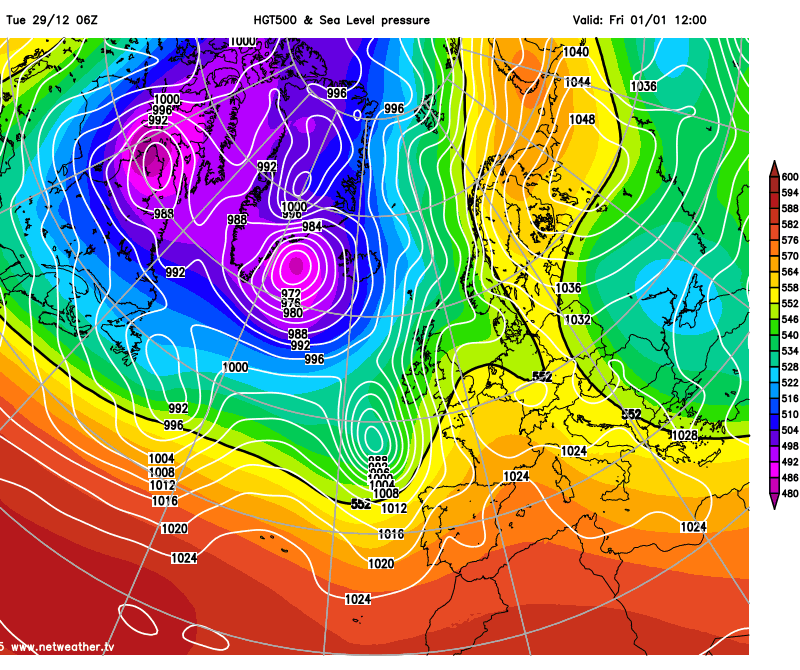 At the time of the last blog, I was discussing whether the colder weather forecast for Scandinavia would edge South Eastwards towards the Alps. It now looks like this will largely miss the Alps, with the coldest air only impacting the far east of Austria. Further west though it will turn colder with 850Hpa temps falling below zero, and some fronts are set to being a little snow to reasonable levels.
Alps Temperatures and Rainfall
Wednesday - Largely dry across the Alps once again.
For France, Switzerland For the western half of Austria, mild with west to South west winds. 850Hpa temps +2c to +5c, FL 2100m to 2700m.
Much Colder in E Austria with SE winds. 850Hpa temps -7c (SE) to +0c (Central Austria), FL 200m (SE Austria) to 900m (Central Austria)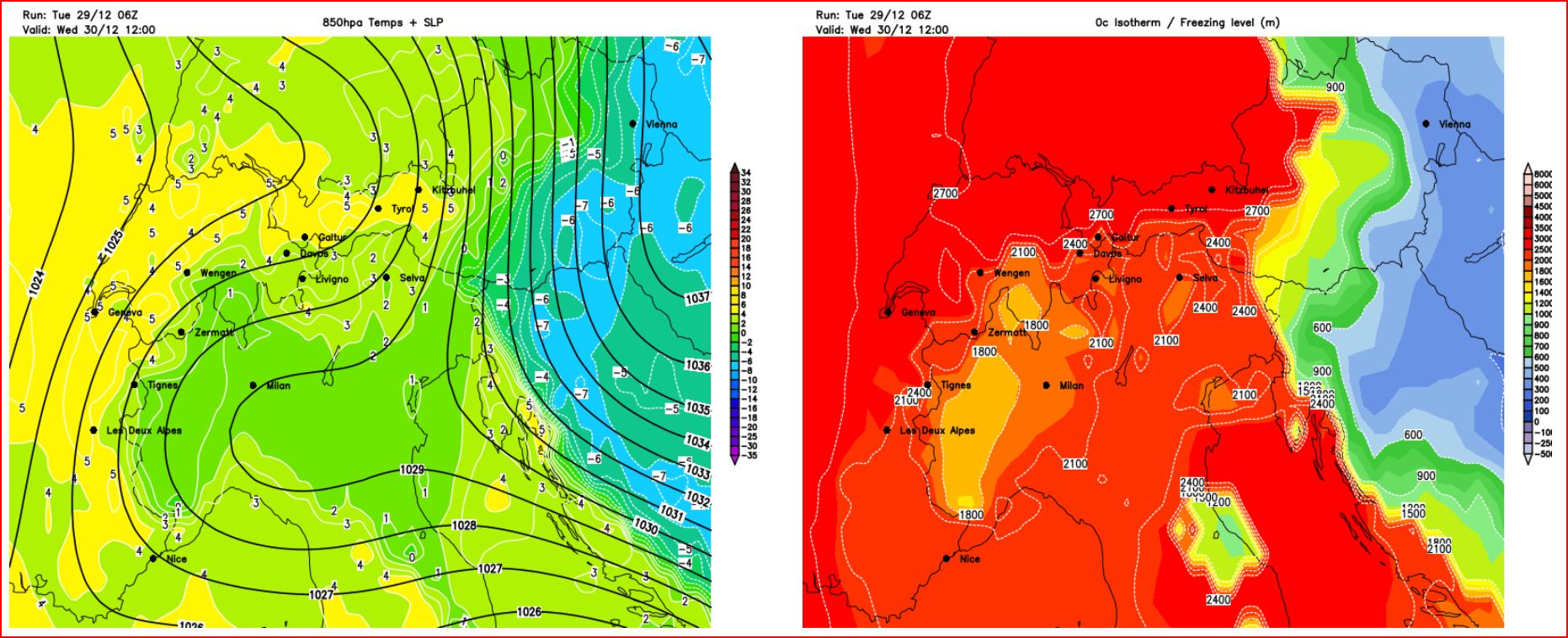 Thursday - SE winds for more of the Alps, but the coldest air always for the SE, but turning less mild generally.
For France, Switzerland For the western half of Austria. 850Hpa temps +2c to +4c, FL 1800m to 2200m Precipitation edging in slowly from the NW, this effecting the far NW for the afternoon and more generally across France and Switzerland by late evening. Snow levels dropping from 1800m down to 1200-1400m later in the day. Perhaps up to 20cm of snow in places.
Much Colder in E Austria with SE winds. 850Hpa temps -7c (SE) to +1c (Central Austria), FL 0m (E Austria) to 800m (Central Austria)