We have a three-way weather split in play across the British Isles today, cold with sunny spells and a few wintry showers to the north, mild with some bits and pieces of rain to the south, but it's in between as the cold and mild airmasses collide where the action is taking place.
Unfortunately, most of that action is in the form of rain, and again the wettest spots are likely to be in northwest England, and also north Wales. Rain totals of 25-50mm are likely in places, perhaps up to 80mm over the high ground, which isnt going to help the flooding situation.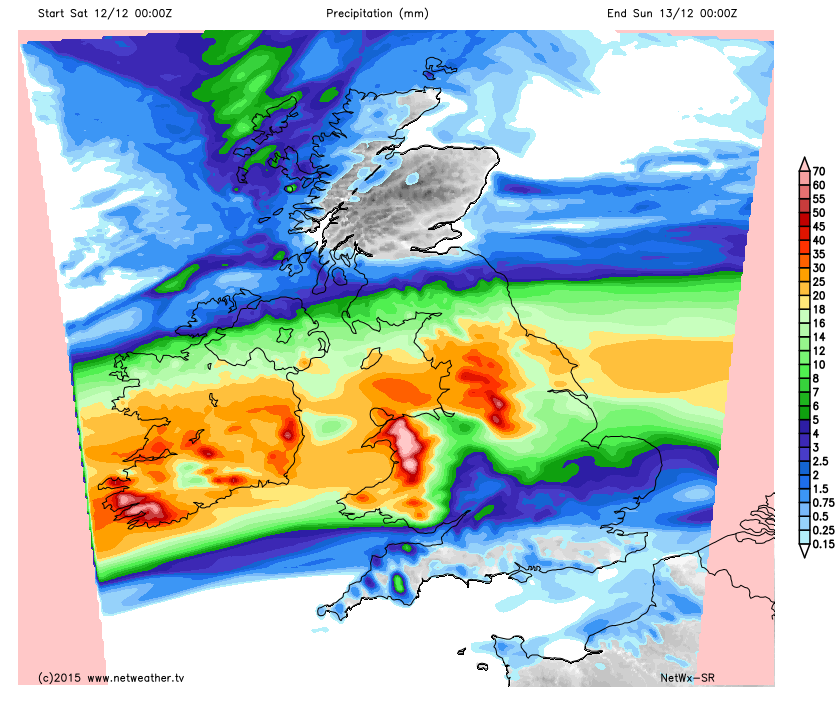 The rain is the main part of the story, but it's certainly not the only part, because with some colder air in the mix there is also the risk of snow. This will chiefly fall over the higher ground of northern England and southern Scotland, where some disruption on higher routes is a possibility. The band of rain, sleet and snow then clears away during the second half of today, just leaving southern England to see some patchy rain by tomorrow morning. Along with this, winds will be blustery with gales close to the coast in Wales particularly during the first half of the day.