The third named storm of the season is with us - Storm Clodagh may not look too spectacular on the pressure map but it's going to pack a punch with heavy rain, severe gales and some significant snow on the weather menu today.
Starting with the wind, it's a large region that's in line to see gales or severe gales, with gusts up around 70-80mph in exposed parts, 50-65mph inland. Much of England, Wales, N.Ireland, S.Ireland and the southern half of Scotland is in the firing line. Already western areas are seeing some big gusts, and with that thread then spreading quickly east through this morning, before the winds eventually ease down later on today.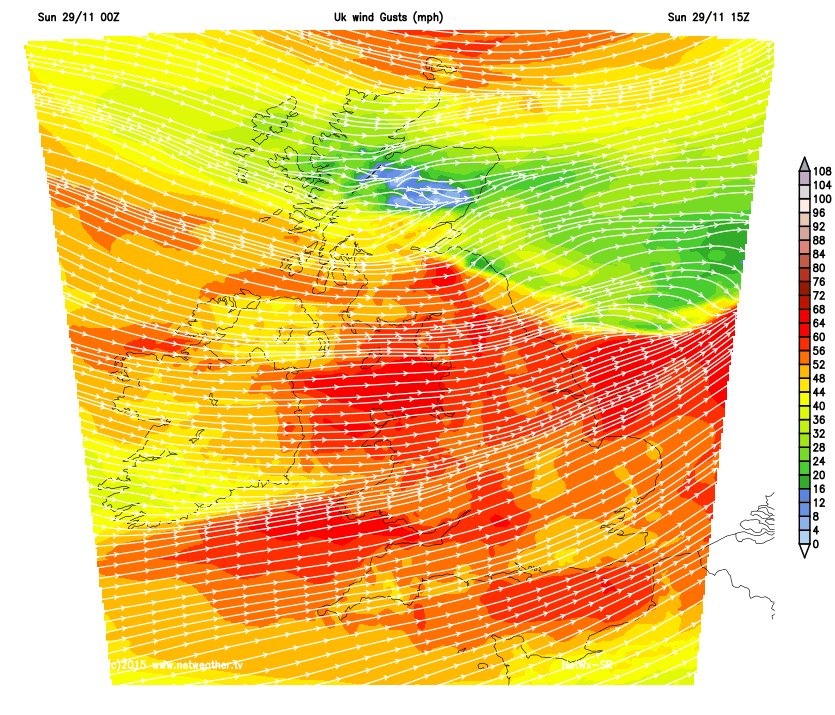 Rain has also moved in from the west this morning, it's swept through fairly speedily from most areas, but western regions, especially the northwest could still see upwards of 25mm of rain during the day, which is certainly enough to cause some problems on the roads with surface water and potentially also localised flooding.
It's into Scotland where the wet weather is lingering and for central and northern parts of Scotland where there's cold air in play, it's readily falling as sleet and snow - even to lower levels at times. Higher ground could well see 10-25+cm of lying snow by the time the day is out, lower down smaller more temporary accumulations are more likely, but ice and slush could be an additional hazard if you're out and about.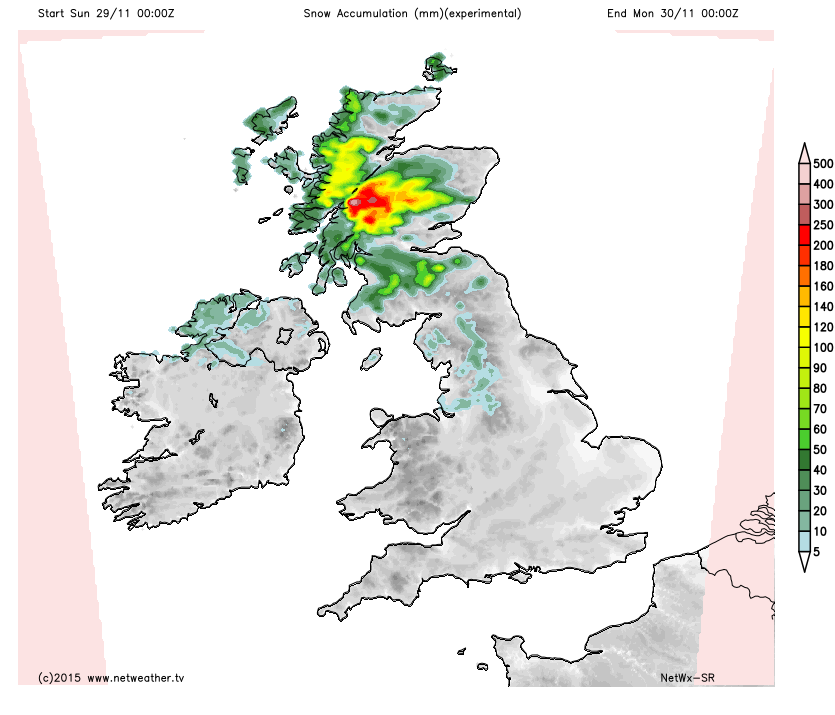 This evening and overnight, the worst of the winds ease back for a time, and the persistent rain, sleet and snow moves away, but we keep a fair few wintry showers blowing into western and northern Scotland, and into the early hours another spell of rain moves up from the southwest into England and Wales. The reason is another Atlantic low arriving onto the scene, and it's also going to be bringing increasing winds again - gusting 60-70mph once more in exposed spots. Affecting the southwest and southern half of Ireland at first during the early hours, before spreading east to affect a good part of England and Wales, with just the far north of England likely to remain calmer.