This week looks blustery, wet at times but still mild enough. Today is starting off blustery with strong winds for northern Britain.
The wind is shaking the leaves outside and rattling the windows for me this morning in Lothian and there are some tricky conditions on the roads for rush hour. Strong and gusty winds to watch out for on exposed routes, like A1, A90 and across the Pennines. There are also restrictions on many bridges in Scotland. Already today there are gusts of 50-60mph in the strong SW winds. Later this morning, into the afternoon there could be lee gusts over 70mph to the east of the Pennines. Routes and hills near Sheffield, Leeds, Bradford, Harrogate, up to A67/A66 in N.Yorkshire.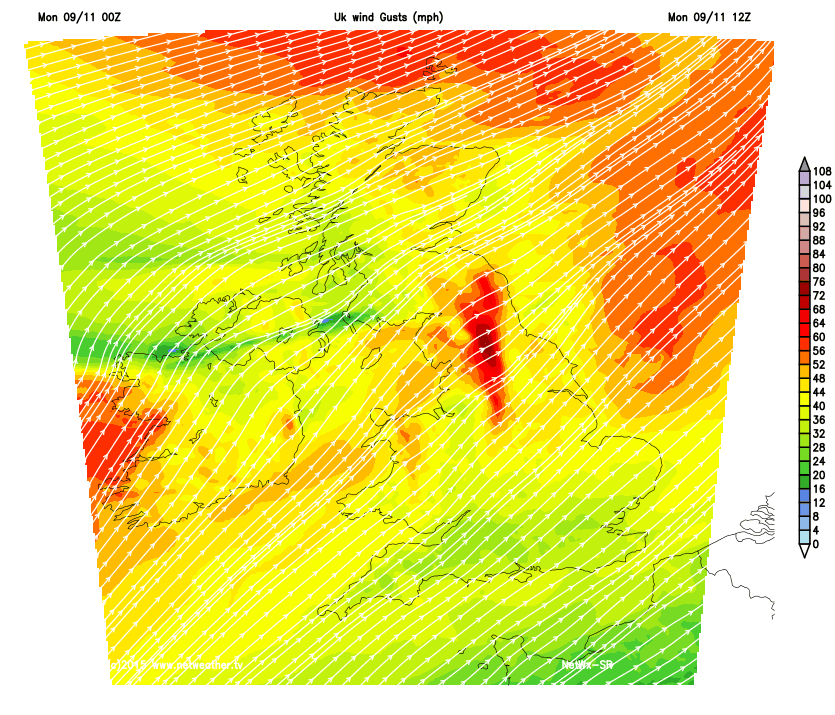 There is also heavy rain about to start the working week, N.Wales, N.England, Scotland and another area heading up from Ireland.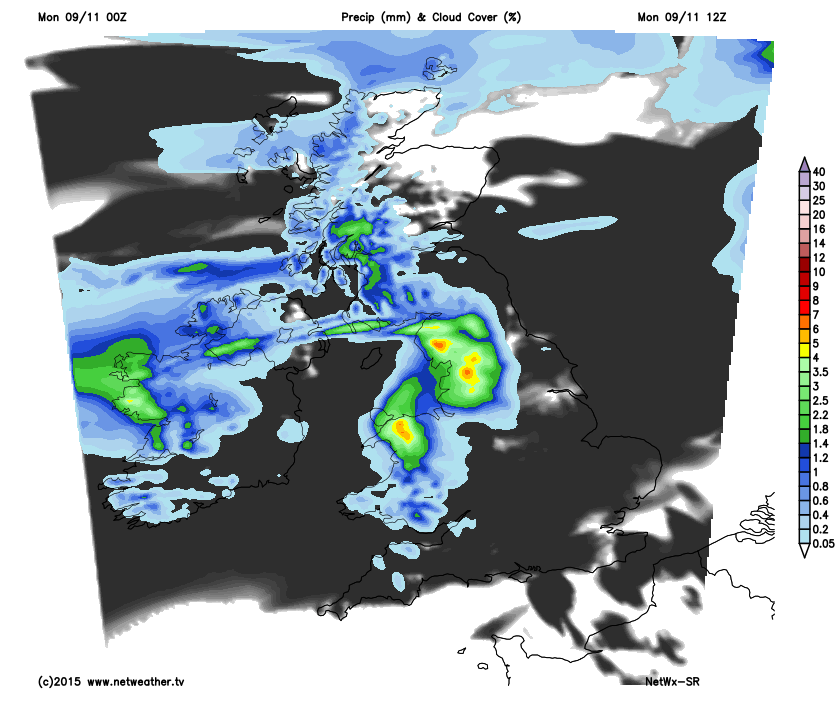 A lot of England and Wales will have a dry but cloudy day, feeling mild and blustery with temperatures of 13 to 15C. NW England and N.Wales will see further rain and strengthening winds once more later in the day.
There are a few flood alerts already for northern England and isolated flood warnings for southern Scotland and Tayside. The heaviest rain to start the day is over central and NE Scotland but fading slightly. Wet weather will continue to bother the west coast but another heavy area of rain will arrive from the SW late afternoon. Temperatures of 11 to 13C in the south and only 9C further north. The worst of the gust clear mainland Scotland by lunchtime, although still very windy and gusty in the Northern Isles and some routes in the Scottish Borders. The SW winds will strengthen once more across the southern half of Scotland tonight which could again affect some bridges.