That's not quite the crisp, foggy spooky chilly night you may have imagined but it means you don't have to hide the Halloween costumes under a winter coat.
WET or DRY
It looks like being a day when there is a band of rain through the UK (too far off to say where) and either side of the band it will be dry. Through the day, the band of rain will become patchy and fade and so many parts look to be dry by the evening, even after a damp start to Saturday. So not bad, if the low does move northwards nearer Iceland not the UK.
OTHER BITS
It shouldn't be that windy by the evening, if this rain band does clear. not completely still but a light southerly. I read a random update on Twitter that Halloween coincides with a full moon this eyar, it doesn't. Full Moon is tonight, so still plenty of light on Saturday once the clouds break.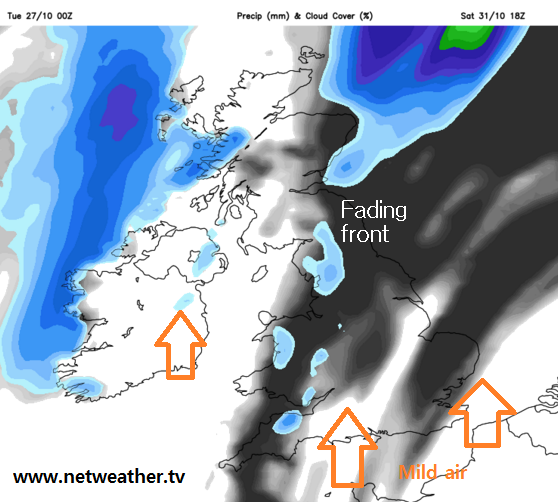 Next update Thurs 29th
Community forum thread Halloween weather