Low pressure has ruled for much of the past week, but this weekend sees a a ridge of high pressure build in from the southwest, bringing a well-timed respite of fine and dry conditions for most. But, the ridge is transitory, which means Atlantic weather systems will push back in from the west to end the weekend, so Saturday will probably be the better day of the weekend for western parts, as we see that change from the west during Sunday.
Saturday starts on a chilly note, with temperatures falling close to freezing at dawn in the Highland glens of Scotland and as low as 3-5C in some sheltered spots further south across England and Wales. There is also some mist anf fog patches around and some low cloud across SE England and East Anglia - but the mist, fog and low cloud should lift and break up, with most areas ending up with a fine and dry day with prolonged sunny spells in many areas.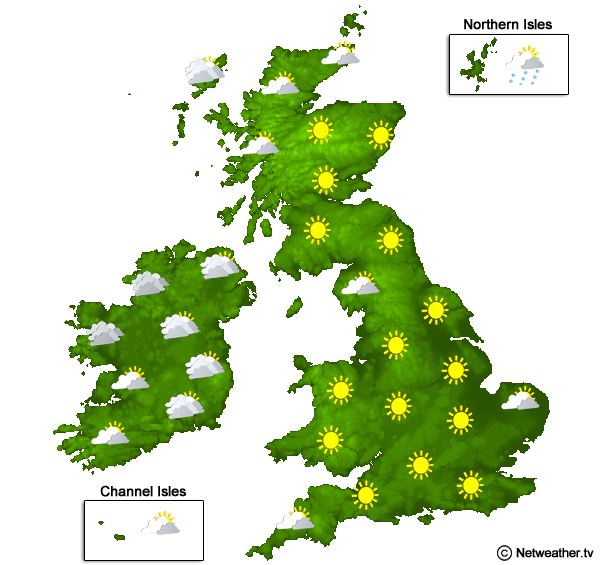 Feeling pleasantly warm in the sunshine in the light winds. Temperatures reaching 19C in London, 18C in Cardiff, Manchester and Newcastle, 17C in Belfast and 16C in Glasgow.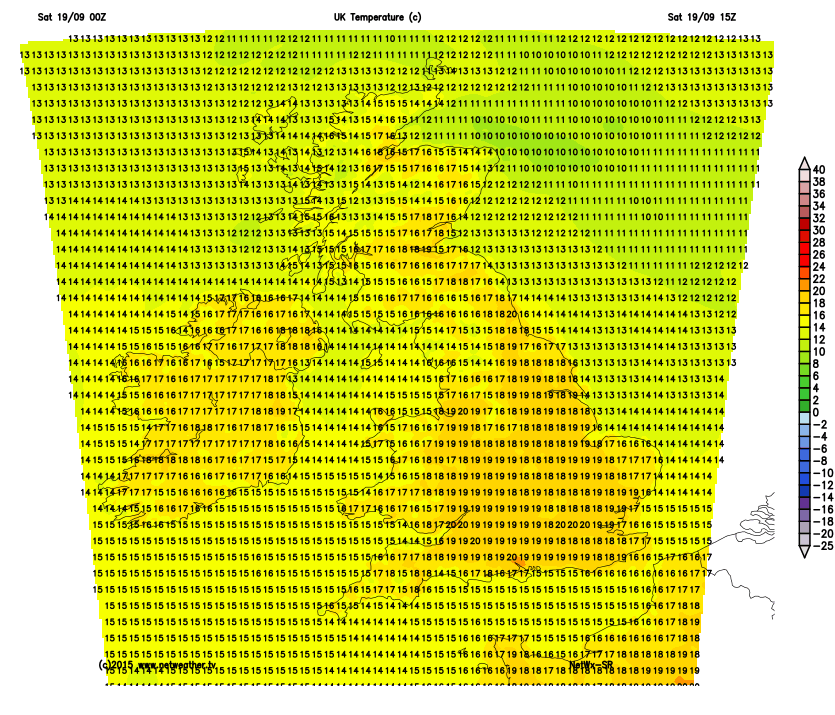 Staying dry with clear spells overnight and so turning chilly again, with temperatures falling into low single figures across northern and western areas, perhaps close to freezing again across sheltered glens in Scotland. Mist or fog patches forming again in places and cloud thickening across Ireland and Northern Ireland by the end of the night.