This week's high pressure is now heading for Norway but will still bring a lot of fine and settled weather to the UK today and for Britain tomorrow. Changes are afoot from the west thanks to weather fronts pushing up against the high and the low pressure taking over for the weekend.
Fine & dry for many today, while trouble lurks to the west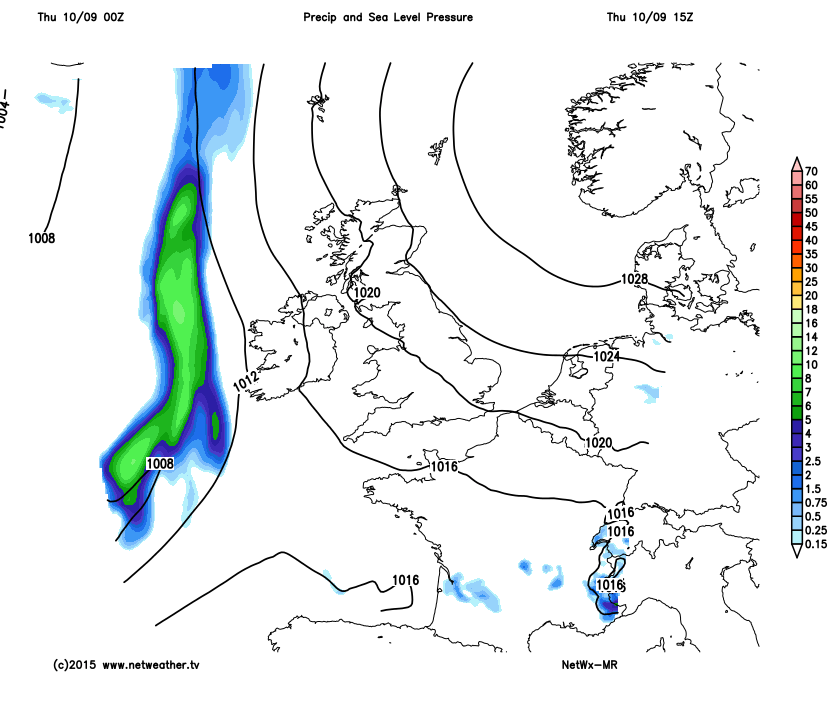 Inland parts of Britain start off a bit nippy but with lovely sunshine for some and lingering cloud for others.SE Scotland, where I am, has had 2 gloomy cool days but I'm happy to see sunshine outside my window to start the day. N.Ireland will see more high cloud today from the fronts out in the Atlantic and there is a little bit of mist about. There will be more widespread sunshine today although with a brisk E or SE wind. Generally it's another fine, dry and sunny day with even eastern parts being brighter.
More sunshine means temperatures area little warmer for some today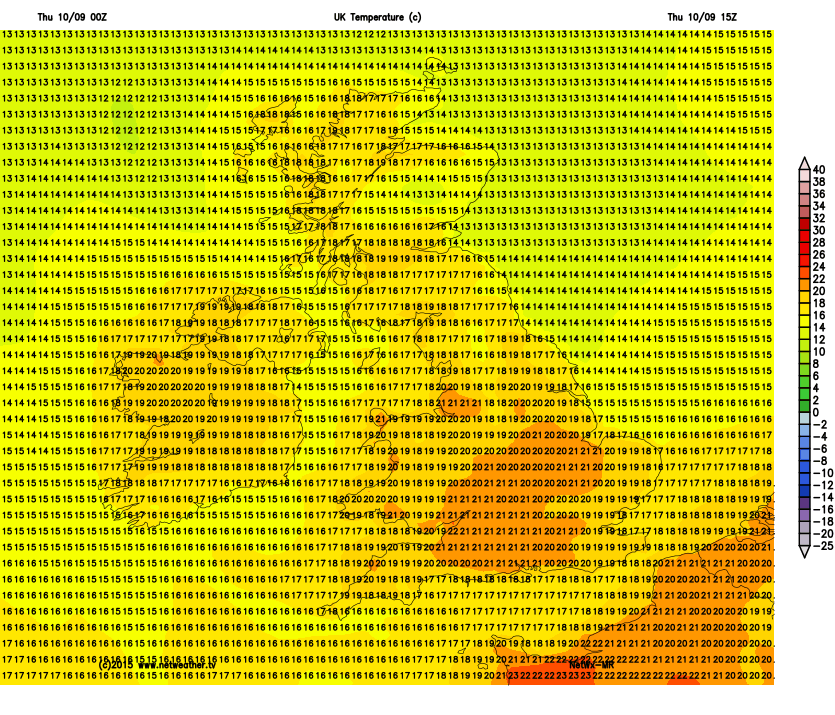 With more sunshine, temperatures will be a bit higher today. Wales will be 18 to 21C. England 17-22C, maybe the odd 23C in the south. The east coast of Britain remains cooler with the breeze off the North Sea, so around 15C. Scotland will see 18-20C inland, cooler over parts of Grampian with a bit more cloud. Belfast should reach 18C but SE coastal parts of N.Ireland will feel cool in the breeze. Across N.Ireland 16 to 19C. A fine September day.