With a deep area of low pressure passing close to northern Scotland, it feels more like autumn in the north today where we will see strong winds and showers. Southern areas will be mostly fine and dry, but an area of low pressure in the SW approaches later on will move NE just south of southern England, bringing heavy rain and increasingly strong winds to southern areas, so not exactly high summer weather here tomorrow either.
Low pressure to the north brings gales today, another low heads in from the southwest tomorrow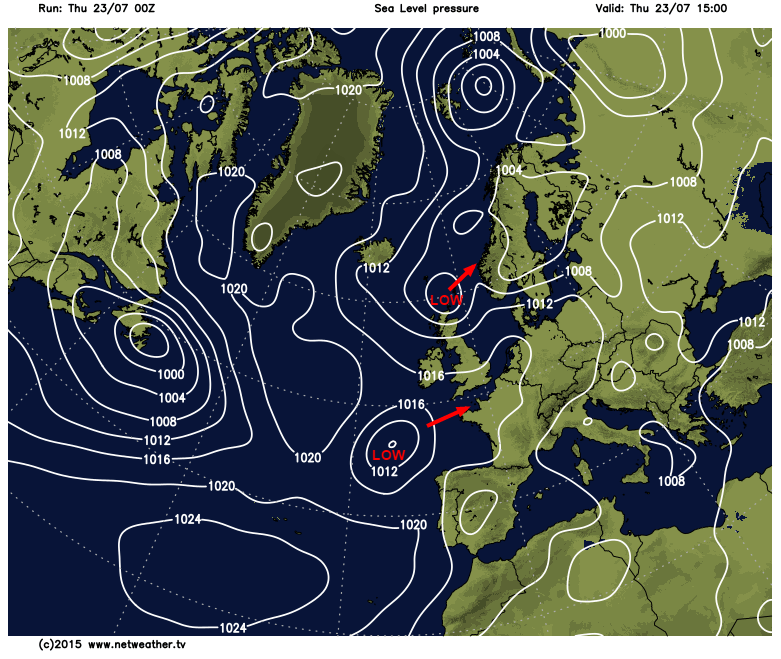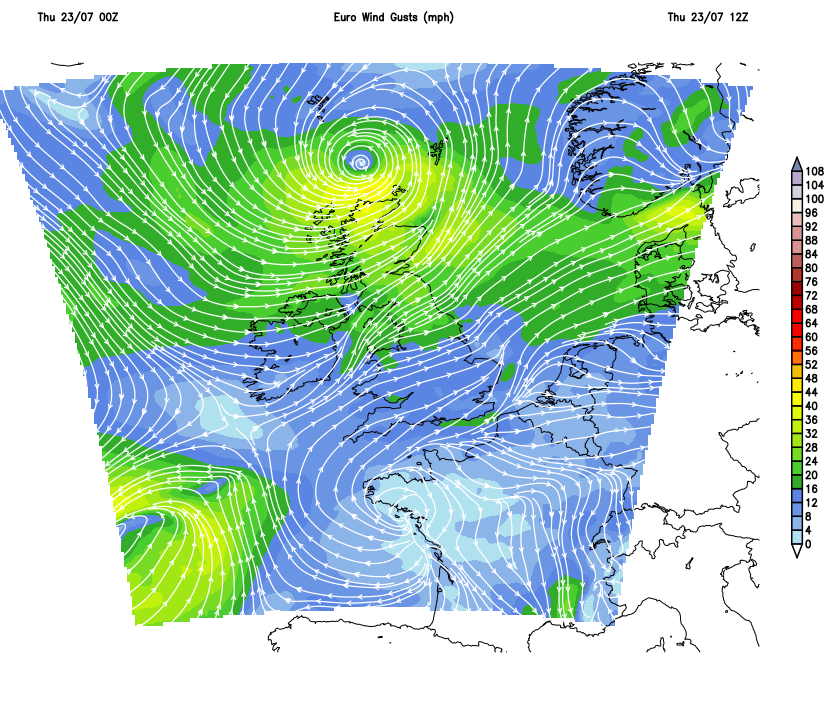 For Thursday, strong to gale force westerly winds across the far north will feed in heavy showers across western Scotland, where it will feel cool in the wind, drier with more in the way of sunshine across eastern Scotland. Some scattered showers blowing in on the breeze also affecting northern England, Northern Ireland, Wales and SW England through the day, but generally lighter here and some places will stay dry. The Midlands, central southern and eastern England mostly dry with sunny spells and lighter winds. Temperatures reaching 21C in London, 20C in Norwich, 17C in Cardiff, Manchester and Belfast, 16C in Inverness, 15C in Glasgow - so pretty disappointing for late July.
Then a cool night tonight everywhere, winds and showers easing across the north, otherwise moslty dry with clear spells elsewhere, cloud increasing and rain arriving across SW England and perhaps south Wales later in the night.
HIgh rainfall totals for southern UK tomorrow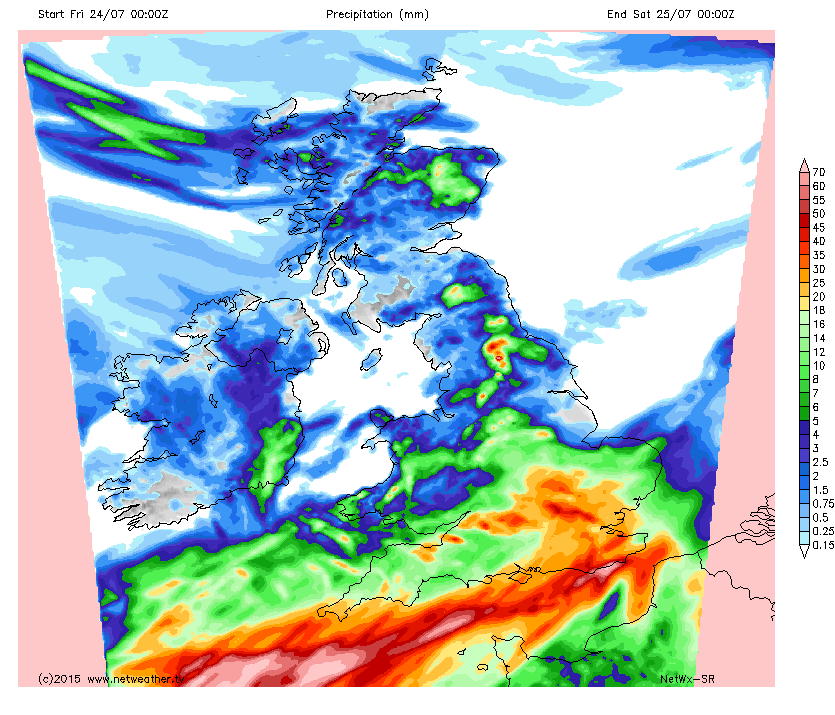 An area of low pressure over northern Bay of Biscay then drifts northeast along the north coast of France on Friday, with rain already across southwest Britain at breakfast time spreading further north and east across England and Wales through the day, locally heavy in the south and accompanied by a strengthening wind. Some uncertainties still over the northern extent of the rain, though roughly south of a line from The Mersey to The Humber seems likely to have a miserably cool, wet and increasingly windy afternoon more akin to autumn. Further north, sunny spells and slow moving showers. Disappointing temperatures again, reaching 19c in London, 16C in Manchester and Glasgow, 15C in Cardiff and Belfast.