Following a rather cold night for early July, especially in the north and west, with temperatures falling as low as 0C in Humberside and 1C in Northern Ireland, the chilly start should quickly fade into a fine and pleasantly warm sunny day for most.
After a chilly night temperatures quickly rise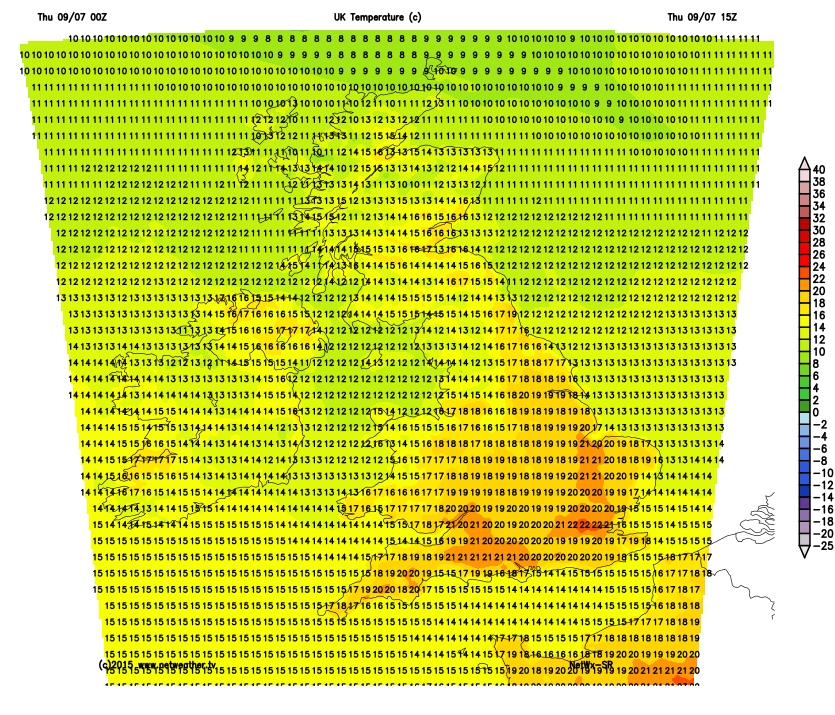 Many places have blue skies this morning away from the far north and west, so the early July sun should quickly warm things up after the nippy start. Most places will stay dry and fine with plenty of sunshine on offer for the rest of the day with just some fair weather cloud bubbling up, so no problems today from the weather for The Ashes First Test cricket at Cardiff and tennis at Wimbledon. The exception will be across northern Scotland – where we will see thicker cloud and a few showers developing this afternoon, and across Ireland and Northern Ireland we will see cloud thicken from the west, bringing some rain later. Feeling a little warmer today with lighter winds, temperatures reaching 13-14C across northern Scotland, 15-16C through the central belt of Scotland and over Northern Ireland, 17-19C across much of England and Wales, perhaps 21-23C across SE England and East Anglia.
Rain arrives for the northern areas of the UK tonight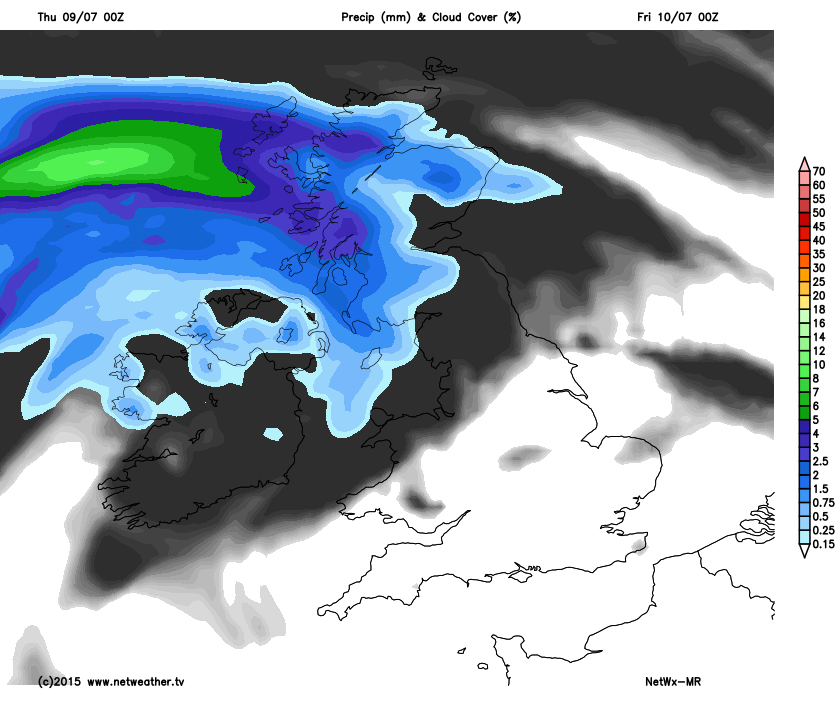 Less cold tonight than last night with a milder southwesterly flow developing. Low pressure to the northwest of Britain will spread weather fronts east across northern areas overnight, so cloudy and breezy with outbreaks of rain moving from Ireland and Northern Ireland east across Scotland, northern England and the far north of Wales. Further south across rest of England and Wales, it will remain dry with lengthy clear spells.