Another cool start this morning but there is plenty of sunshine. Eastern Britain and the far north of Scotland do have some pockets of cloud which are producing a few early showers but for much of the UK it is a fine and dry start for Tuesday.
Bright and clear for many this morning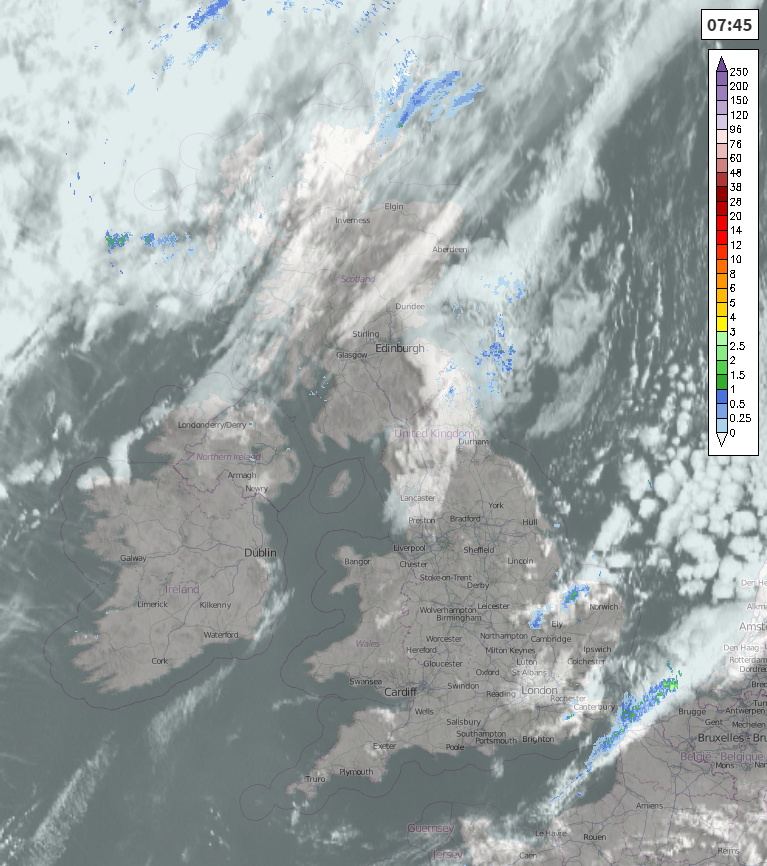 There will be light winds for N.Ireland, central Britain and much of Scotland making it feel pleasant today in the strong sunshine. The far north of Scotland will have a moderate Westerly but the winds for southern Britain will be more noticeable, especially for the far SE. A cool moderate NE wind will blow in from the North Sea across much of southern Britain and will be fresh around coasts and for Kent and E.Sussex, strong for the Channel Islands. The sunshine continues for most but there will be cloudy skies for Scotland this afternoon, although with sunny spells in the south. There is already warmer air over Scotland with Edinburgh and Nairn potentially reaching 17C, Glasgow 16 but the west coast still 12C. For Wales, Cardiff, Swansea and Aberystwyth could see 15 and feel okay, 13C for the north coast. N.Ireland is still cool with Belfast up to 13C and inland Co.Armagh feeling okay at 15C. England will struggle today at 14 to16C, and cooler for eastern England in that breeze. In the strong sunshine out of the wind it will still seem warm but the air is still cool.
Cool wind off the North Sea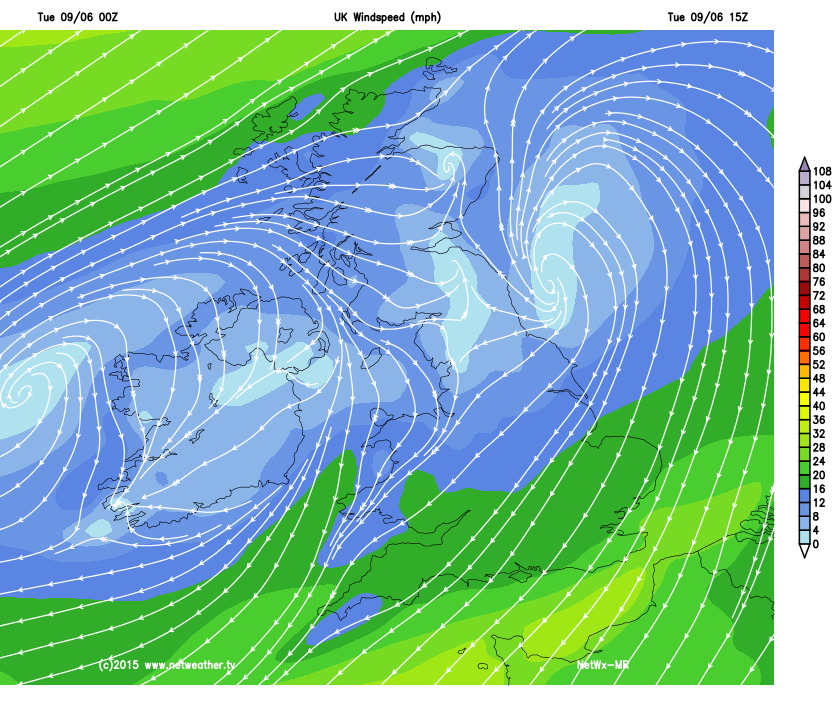 Another cool night particularly for the West Country. You wouldn't be expecting air frosts at this time of year but some spots are still getting close in southern Britain this week.