Yesterday's rain has just about cleared into the North Sea this morning, leaving a day of bright or sunny spells, and showers in it's wake. As you can see on the 24 hour rainfall total map below, it was a relatively narrow band of rain with northern England and southern Scotland bearing the brunt - some parts seeing 20mm+ of rain.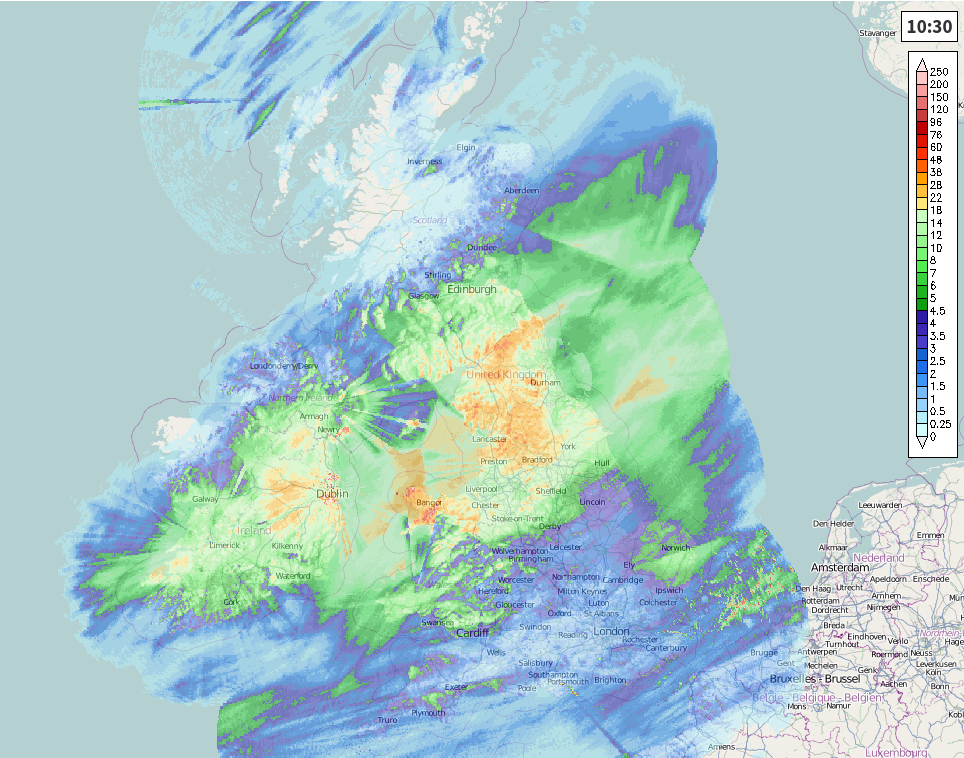 The showers today will be fairly well scattered, so not all will see one. They will be heavy and thundery at times though - especially in the east, with the west seeing the best of the sunnier spells - particularly into the afternoon. Temperatures today will peak in the southeast corner at 15-17c, 11-14c more typical in other parts of the country.
The showers die out this evening and overnight, but at the same time, outbreaks of rain will push up from the southwest across Northern Ireland and into Scotland, so it'll be a damp start to the day across the northern and central Scotland tomorrow. Elsewhere it's a drier picture with some sunny spells coming through, although south facing coasts may struggle with some extra cloud and murk, even some drizzly rain at times. Through the day, the rain in Scotland eases away to the north, but another band of wet weather will be crossing Ireland from late morning, reaching the west of Scotland into the afternoon. It'll be a blustery day, especially in western parts, with temperatures getting up into the mid-high teens.
Cold front moving southeast on Monday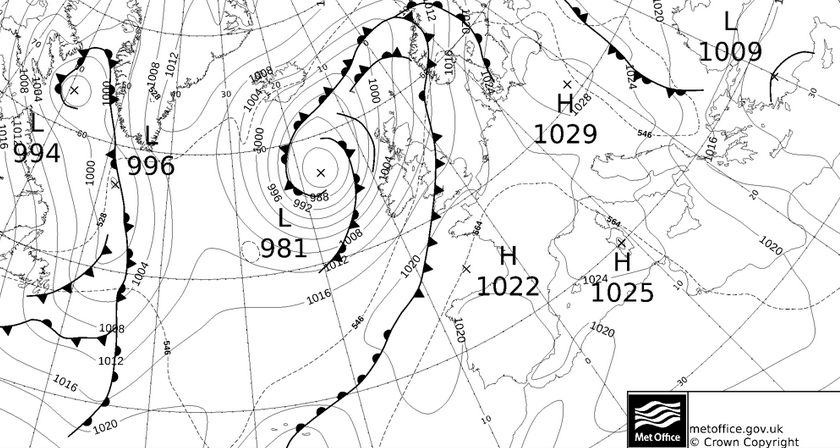 e2808b