Wednesday will see an unseasonably deep area of low pressure across northern Britain, which means it will be cool, windy and unsettled with sunshine and showers or longer spells of rain. But the low will move away tonight, with a weak ridge of high pressure building in for Thursday, so it should be mostly dry and sunny for election day. The weather will stay in a changeable state though, with wind and rain returning by Saturday.
Heavy showers have spread northeast across many parts overnight and this morning, bringing some rumbles of thunder across Sussex recently, but between the showers are some blue skies too. But don't be fooled if you have some sunshine, because many areas are likely to see some downpours at some point during the day. In fact, we have a more organised band of heavy rain along an occluded front across SW England, Wales, NW England and southern Scotland - which will move eastward across many areas this morning and early afternoon, followed by sunshine and blustery showers. The far north of Scotland will be pestered by a more organised area of rain through much of the day. Another windy day, especially in the south - where winds may gust to 40-50mph at times, even inland. Rather on the cool side too, temperatures reaching 10-11C in the north, 11-13C in the south.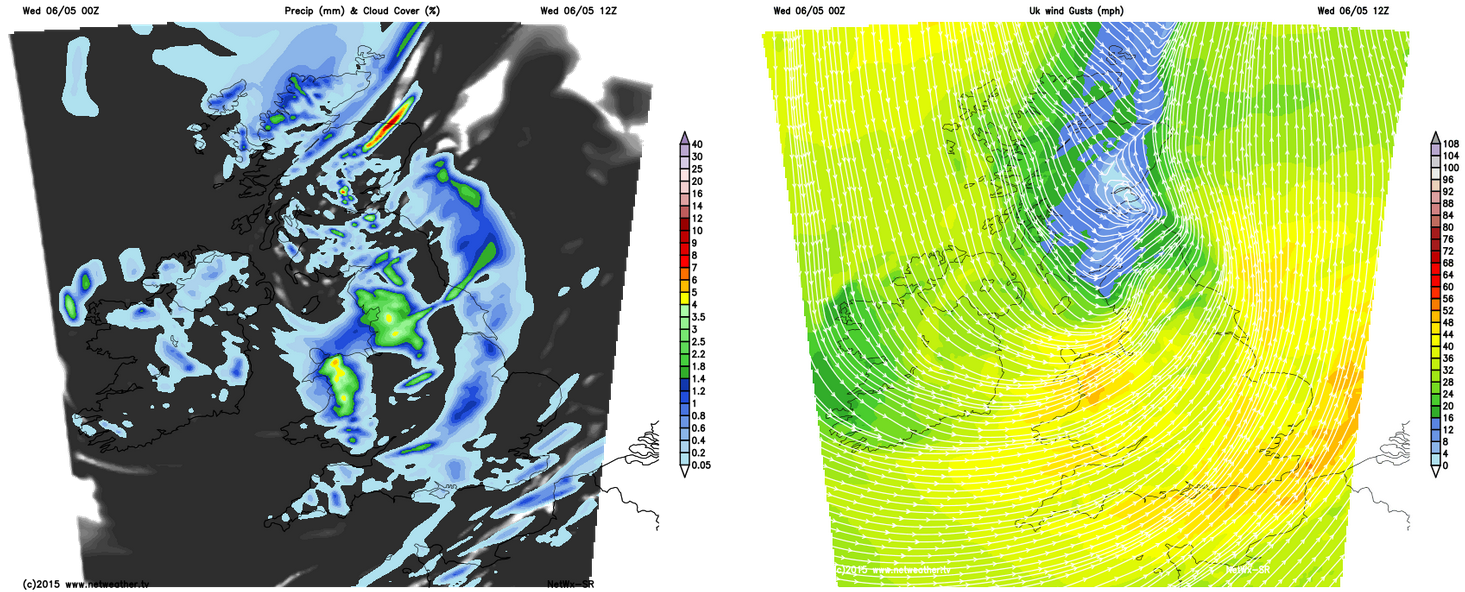 Drier for polling day
Then tonight, windy with showers continuing across northern and eastern Scotland, but winds will ease elsewhere, as that low moves away northeast, with clear spells developing and winds easing. Which will lead us into a quieter day on Thursday, with many areas dry with light winds and warm sunshine, lifting temperatures into the mid-teens across the south. Just an outside chance of a shower in the afternoon. Still windy and cool across Scotland, with showers across the north.
Low pressure approaches again on Friday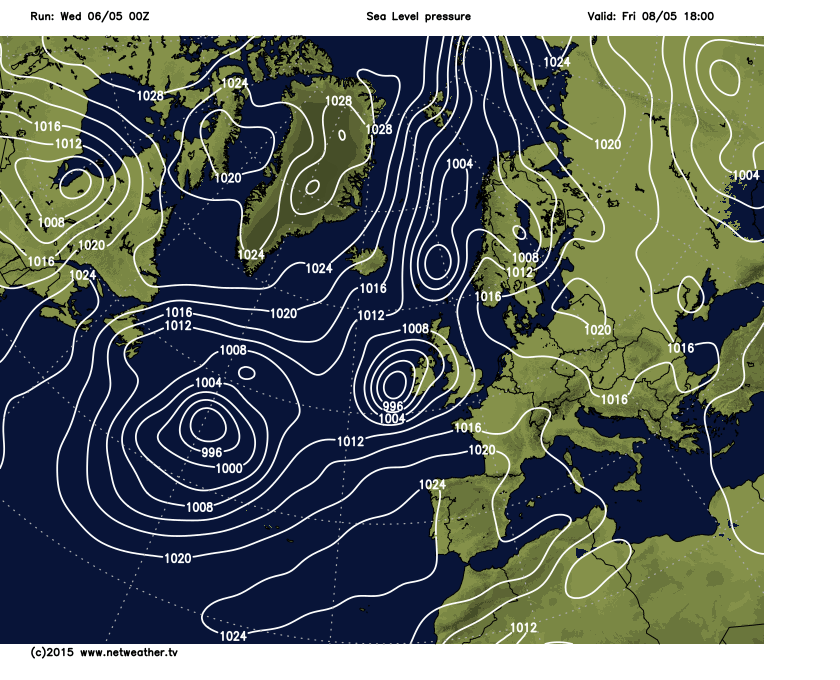 As we end the week, after a chilly start, Friday is looking generally fine with sunny spells in the morning. However, the next low pressure system approaching Ireland later in the day looks to push cloud and rain northeast across many parts in the afternoon and evening.