It's turned colder across the north over the last few days, but in the south we will all see a noticeable change over the next days, as colder conditions push down across the UK and Ireland today. It looks to stay cold and breezy with sunshine and showers through much of this coming week.
A mixed picture this morning, grey, damp and cloudy London Marathon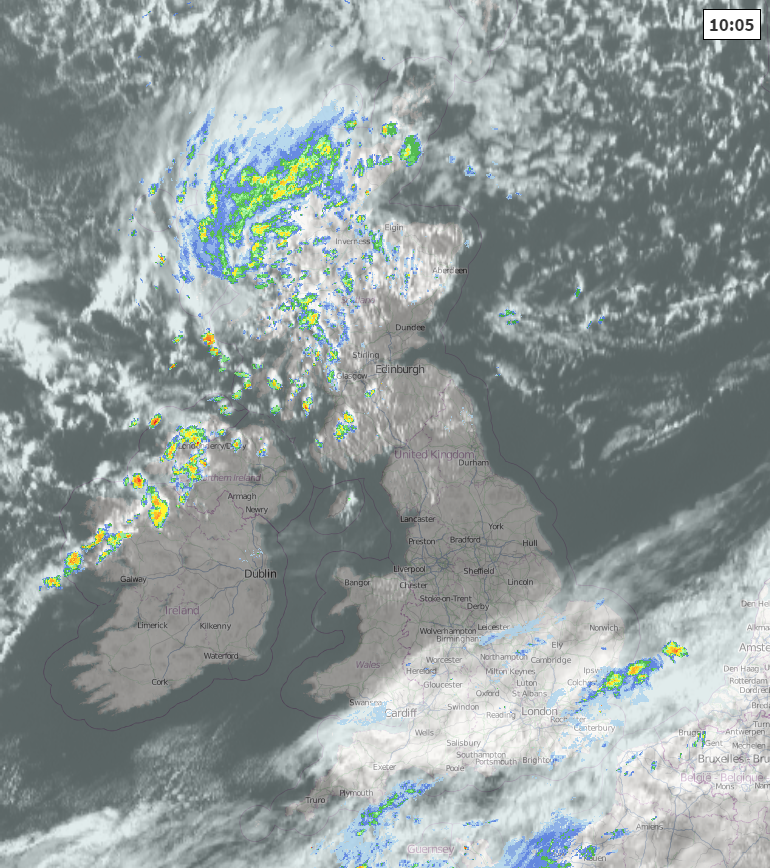 For now, it's a mixed picture for Sunday morning. A veil of cloud covers SE Wales, southern England and East Anglia, with outbreaks of rain or drizzle in places. Further north we are into blue skies across much Ireland, Northern Ireland, north Midlands and northern England after a frosty start in places. Scotland seeing sunny spells and some wintry showers across the north and west. Through the rest of the day, we will continue to see rain on and off through the morning across southern parts, but the cloud and rain should ease away south through the afternoon to brighter and drier conditions from the north. So hopefully it will turn drier for the London Marathon. For the rest of the UK, not much change, central areas staying largely dry and sunny, sunshine and showers for Scotland, Northern Ireland and NE England, some of which will be on the heavy side with hail and the odd rumble of thunder with snow over the mountains. On the cool or cold side everywhere in a chilly northerly breeze, temperatures reaching 13C in London and Cardiff, 11C in Manchester, 10C in Belfast and 8C in Edinburgh.
A cold Sunday night, with largely clear skies leading to a frost in places, particularly in the north. Showers will continue to affect Scotland, Northern Ireland and parts of northern England - heavy in places and falling as sleet or snow over higher ground.
Overnight frosts with surface temperatures below zero