High pressure looks to hang around over the weekend and through much of next week too, bringing fine, dry and settled conditions for all. However, due to the position of the high pressure system centred over northern Britain over the next few days, we will see a chilly wind across southern and eastern areas over the weekend. The high pressure system will drift south early next week, so we will see a corresponding rise in temperatures.
High pressure drawing a chilly breeze off the North Sea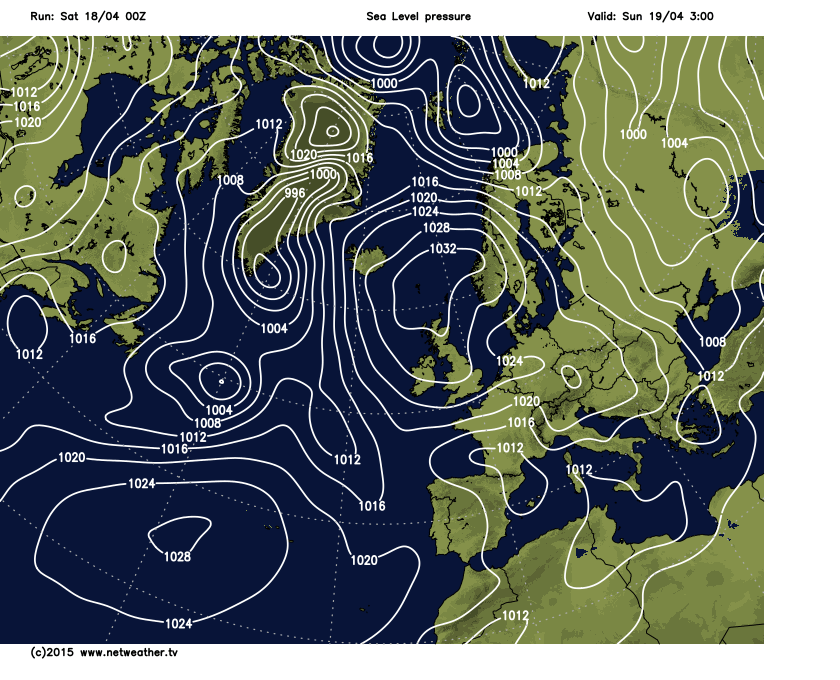 Saturday will be largely dry with variable amounts of cloud and sunny spells for most. Over Scotland, Northern Ireland and the far north of England will be generally light winds, but for much and England and Wales there will be cool easterly wind, which will be strong across SW England and along the English Channel coast - where we could see gusts of 30-40mph. So in these areas you'll need to wrap if you are going for a walk along the coast. Along the North Sea coasts of Lincolnshire, East Anglia and Kent temperatures will be pegged back to 8-9C, with wind off the cold North Sea, but come further inland and further north we are looking at temperatures reaching 13-15C.
Cloud moves in from the east overnight on the easterly/north easterly wind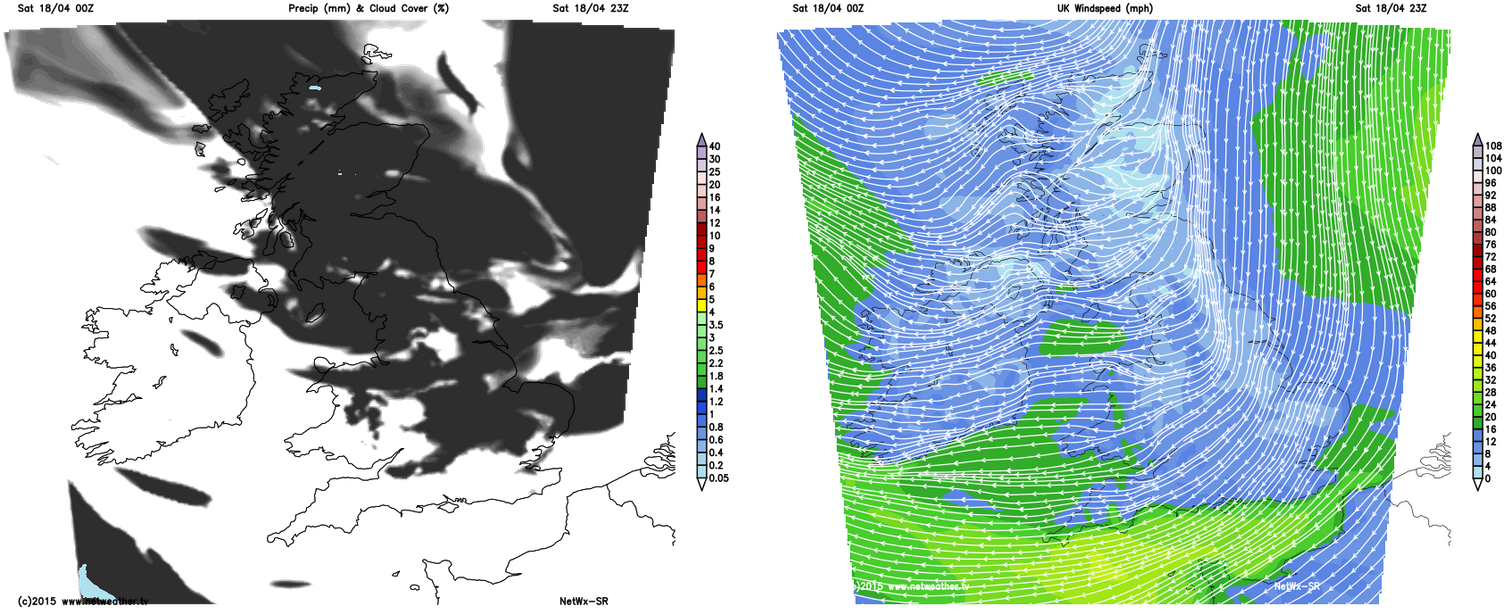 Mostly dry but chilly Saturday night, with the strong easterly or northeasterly wind continuing across the south and east. A trough moving southwest from Denmark will introduce cloudier skies with the odd spot of rain from the North Sea across northern and eastern Britain during the night. Clearer skies in the west, with a risk of frost developing in sheltered areas.