That's enough thank you, very windy end to March! Let's get going with something less wild for the new month. If you've had enough of the past few very windy days, we are heading into a spell of more settled weather. There is a blip on Good Friday but the weekend is still looking fair and settled and the winds will ease off later today.
Wintry and sharp showers continue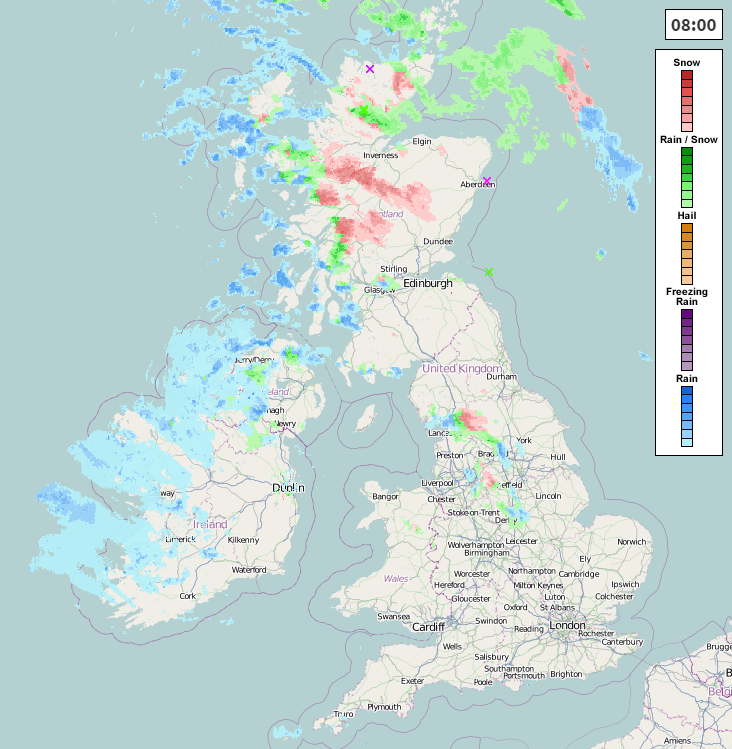 There are still showers about this morning with a wintry mix. The sharp downpours are mainly over Scotland, N.Ireland and NW England with sleet, hail and snow. Elsewhere there are sunny spells and still a blustery west wind making it feel cool. The winds will ease down for N.Ireland this afternoon and for Britain this evening
A warm front will move towards Ireland today bringing cloud and rain. Heavy and wintry showers continue for N.Scotland with a scattering for S.Scotland and N.England. All these areas will struggle to reach 7C but for SE Britain we could see 10C in the sunshine. Wales and SW Britain will see more cloud up to 8 or 9C with rain for W.Wales.
Rain continues overnight as a front heads south