Today's band of blustery winds and rain will clear tonight, leaving clearer conditions behind for northern areas, with a risk of frost before another spell of wind and rain rolls in, but this one will find itself pushed back by high pressure from the east that will introduce a chilly easterly flow for the weekend.
Rain slowly clearing east tonight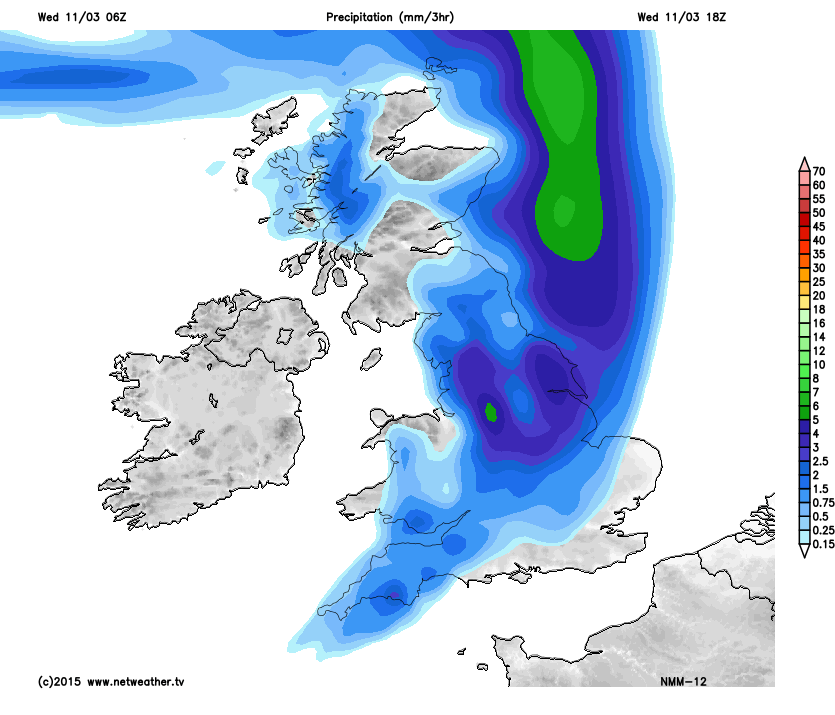 As the overnight rain clears through, it will cool down enough for a frost over northern areas, so do watch for ice forming on untreated surfaces. The clearer, calmer conditions don't last long though as another low pressure feeds wind and rain towards the UK from the Atlantic leading to another spell of wet and blustery weather for much of the UK, but especially western and northern areas.
High pressure introduces a cool easterly flow for the weekend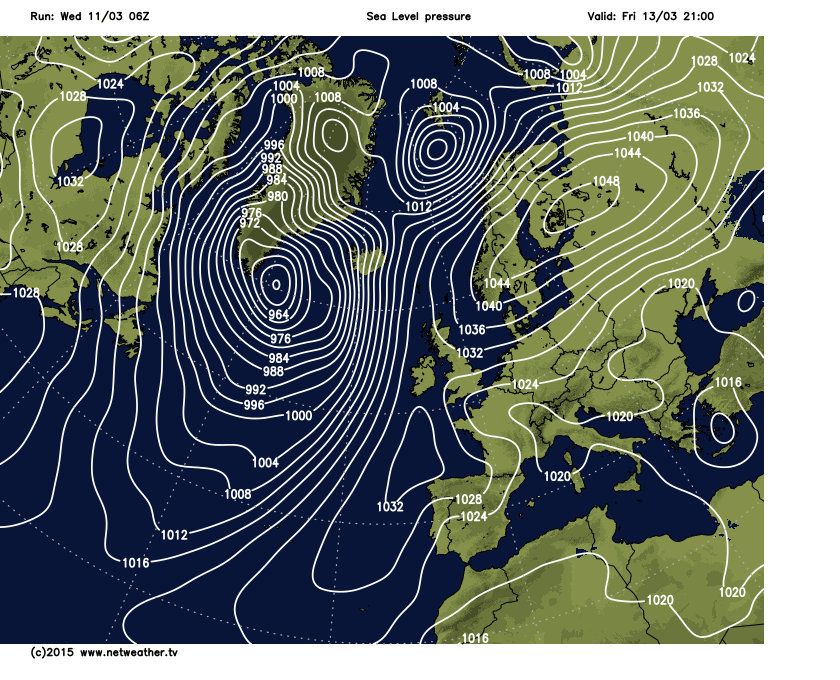 This time though, high pressure will squeeze against the rain before it clears eastern areas and it will slowly reverse direction and weaken through Friday as two areas of high pressure, one to the north east and the other to the south west merge together and an easterly flow takes hold as we head into the weekend.