It's a generally milder week ahead, but it will be wet and very windy at times for the north west of the UK, and western Scotland in particular could see some flooding issues as snow melt adds to the high rainfall totals over the next couple of days.
The Weekend
With mild air over the UK, if you can escape the wind it'll feel pleasant in the spring sunshine, especially for the southern half of the UK, however the winds will be much stronger further north, and north western coasts will see severe gales at times overnight into Saturday. The west of Scotland will also be on the receiving end of heavy and persistent rain through tomorrow, and this rain will ease as it slowly heads south on Sunday.
A Wet & At Times Very Windy Start To The Weekend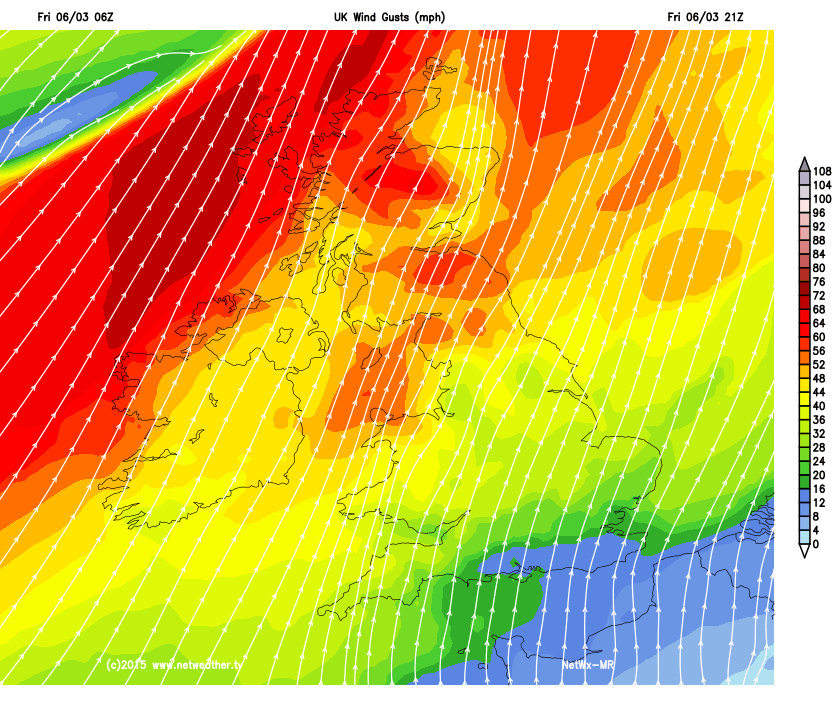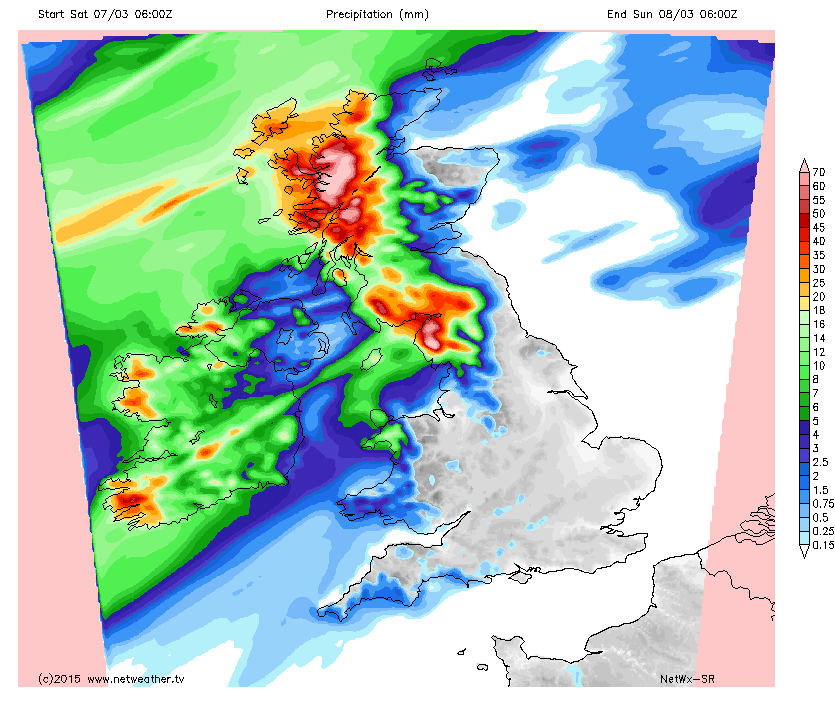 e2808b
Next Week
Another spell of wet and windy weather arrives on Monday as a low preassure scoots through from the south west, passing over Ireland early on and reaching the north of England, N Ireland & Scotland during the morning. The rain will clear through Scotland later, but the strong winds for the north of the UK will continue for a while before easing overnight.
Rain & Wind Arrive Again On Monday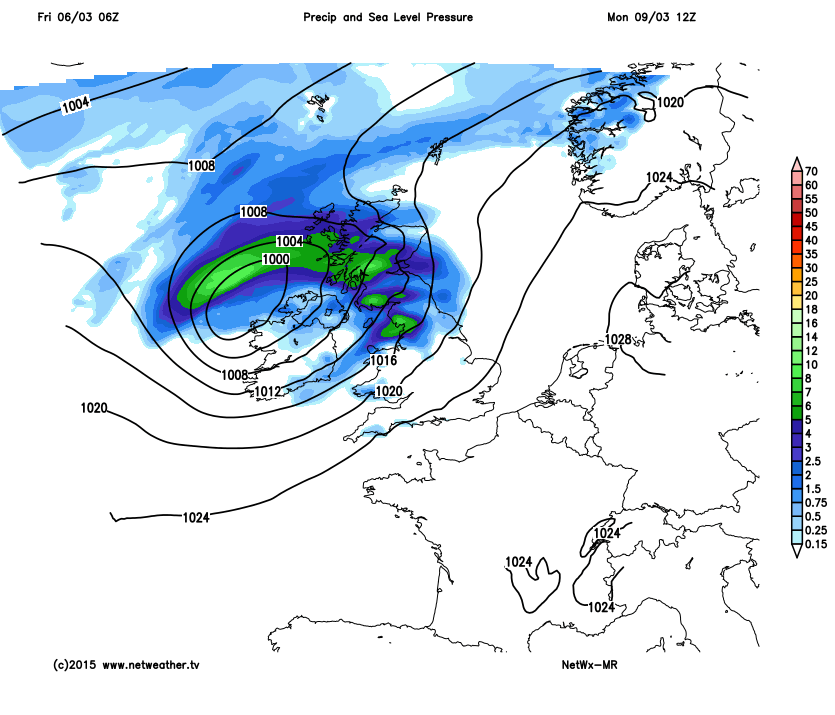 e2808b