Milder air has toppled over N.Ireland and Scotland overnight with temperatures already at 6 or 7C. Further south for England and Wales, it has been another chilly night with clearer skies and light winds. Temperatures here are around freezing with some spots down to -3C, with a frost.
Over the next few days the high pressure near to southern Britain fades as the UK stays windy. Milder air flows up from the SW as weather fronts waver over northern UK. These will bring more cloud, outbreaks of rain and rather wet weather to W.Scotland. Further south it stays dry and bright, potentially up until Sunday or even Monday.
UK Conditions For Lunchtime Today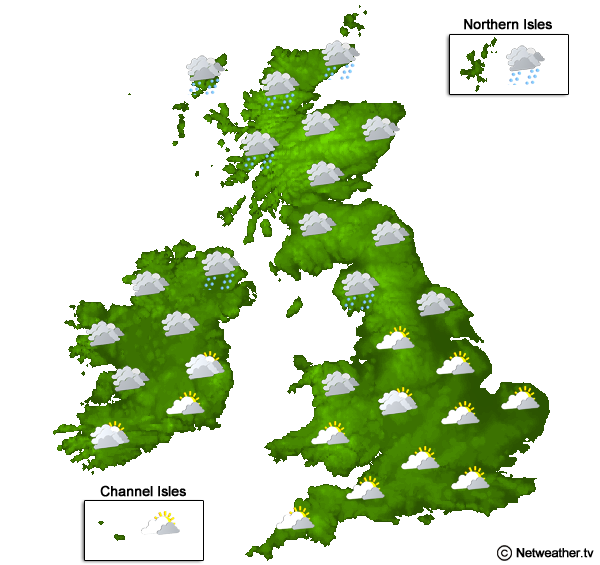 Today, much of England will continue to have dry and fine weather with sunshine. NW England into the W.Midlands will see more cloud and even feel a bit damp at times near to the Irish Sea. The winds start off as a light westerly for much of central and southern England but the fresh W/SW winds over northern England spread through the Midlands. Temperatures will be between 9 to 12C but closer to 7C for grey parts of the northwest and chilly in the wind.
Heavy & Persistent Rain Arrives For North Western UK