The temperatures are rising, but the brisk winds will keep it feeling chilly away from sheltered spots as milder air arrives for the weekend. The north and west of the UK there will see spells of heavy rain and strong winds while it's drier and calmer elsewhere.
A ridge of high pressure from the south west will damp down the lingering showers today, and there should be decent spells of early spring sunshine to enjoy for most areas.
High Pressure Keeping Showers At Bay Today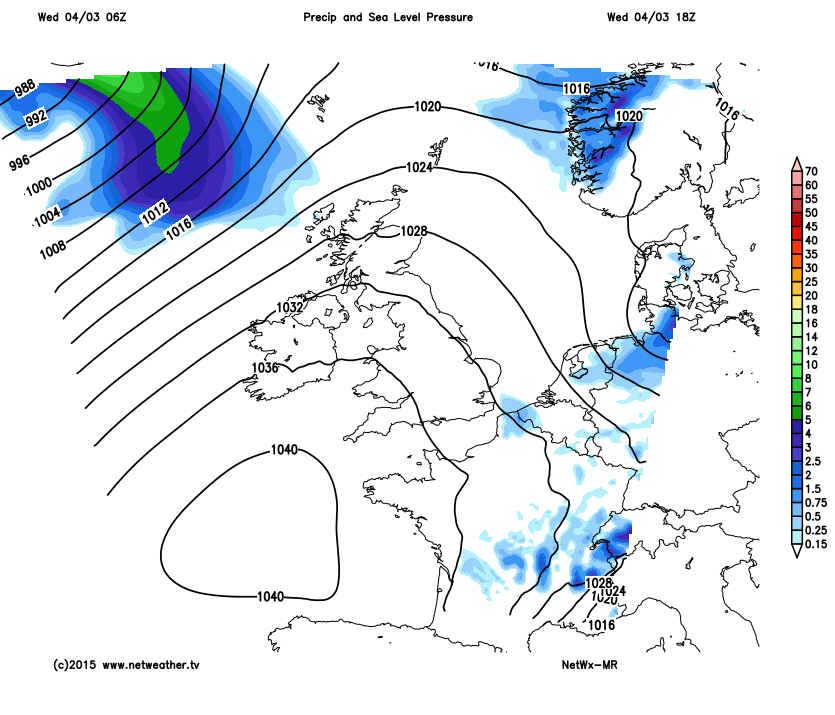 Although the temperatures will rise, reaching double figures for most for Thursday and Friday though a chilly wind will persist, and at times will be strong for the north west of the UK, along with some heavy rain as we head toward the end of the working week and into the weekend.
Heavy Rain At Times For Western Scotland