It's a chilly start to the week with a cold westerly wind blowing in wintry showers for northern and western areas, but there is plenty of sunshine around to brighten things up. The risk of snow for some, frost and ice continues until mid week, and there could be some travel disruption tonight and tomorrow for higher routes.
The wintry showers will pick up again later today, with snow falling to lower levels at times in the north west of the UK and larger amounts over higher ground, the snow accumulation chart shows where lying snow is most likely, but keep in mind that these are showers, so not everyone will see one.
Forecast snow accumulation until 6am tomorrow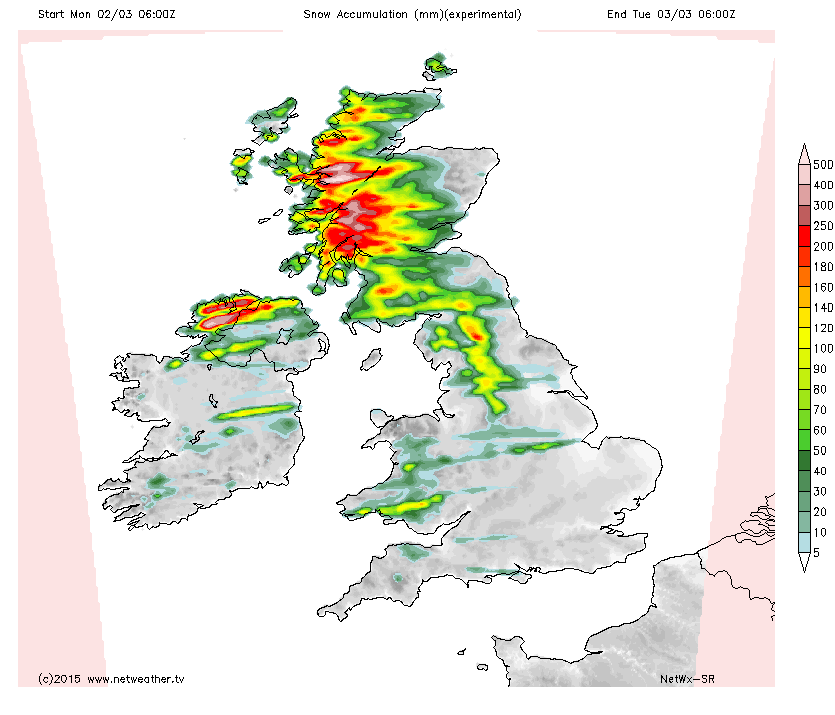 Tomorrow will see the showers continue, but increasingly become more restricted to higher ground away from Scotland before a spell of heavier sleet and snow arrives with strong winds later in the afternoon, again leading to the possibility of disruption for N Ireland and Scotland, especially for higher routes but down to lower levels at times too.