So here we are, in a flash that's winter done for another year, and according to the Met Office news release from yesterday it's looking set to be the sunniest winter on record.
Today though we've got no such luxuries with plenty of cloud around, along with some patchy rain to start the weekend, and that's going to be followed up by heavier rain and strong winds arriving from the west later. The strongest of those winds will move into western Ireland initially this afternoon, before spreading into Northern Ireland, Scotland and parts of the far north of England later on and overnight. Gusts of 60-75mph are likely in exposed spots.
That heavy rain will also be spilling in from the west during the day today, initially with western Scotland in the firing line as a scattering of showers this morning gives way to more persistent rain. It then spreads across Ireland and into western Britain before heading southeast to affect all parts by this evening. It'll be wettest in the north and west but all regions could see some heavier bursts as the rain moves through.
Rain and wind this pm - shown by the NetWx-SR.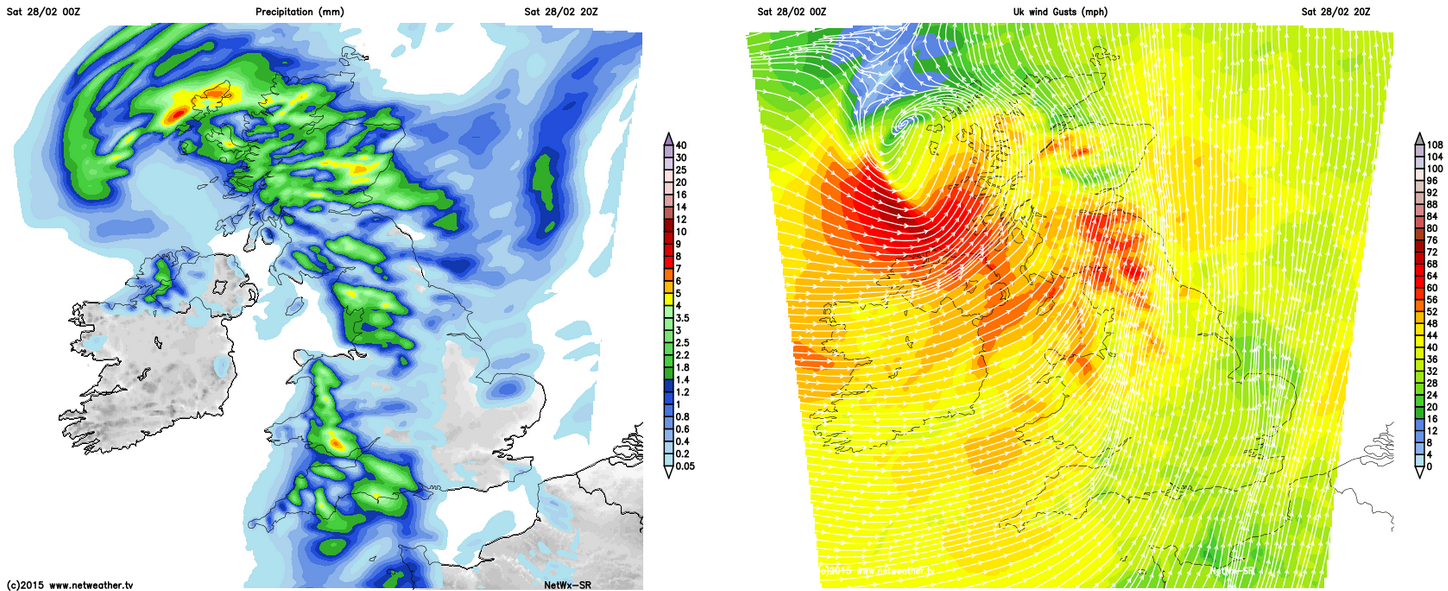 After the quite mild feel today (highs of 8-12c typically), the band of rain will also bring us back into a colder air flow, with frequent showers blowing in from the northwest behind it, and these turning increasingly wintry across the northern half of the country overnight and into Sunday.