After a week of greyness for many areas, and some bright Winter sunshine for others, the high pressure is finally departing and following behind a cold front will bring a blustery, wet spell for much of the UK & Ireland during Friday before things settles again on Saturday.
Today & Tomorrow Day Time
The high pressure is slowly clearing to the east, and gradually taking the low cloud that's haunted so many of us over the last week with it, and by later tomorrow afternoon the wind will pick up a little ahead of the arriving cold front.
Tightening Isobars As Wind Picks Up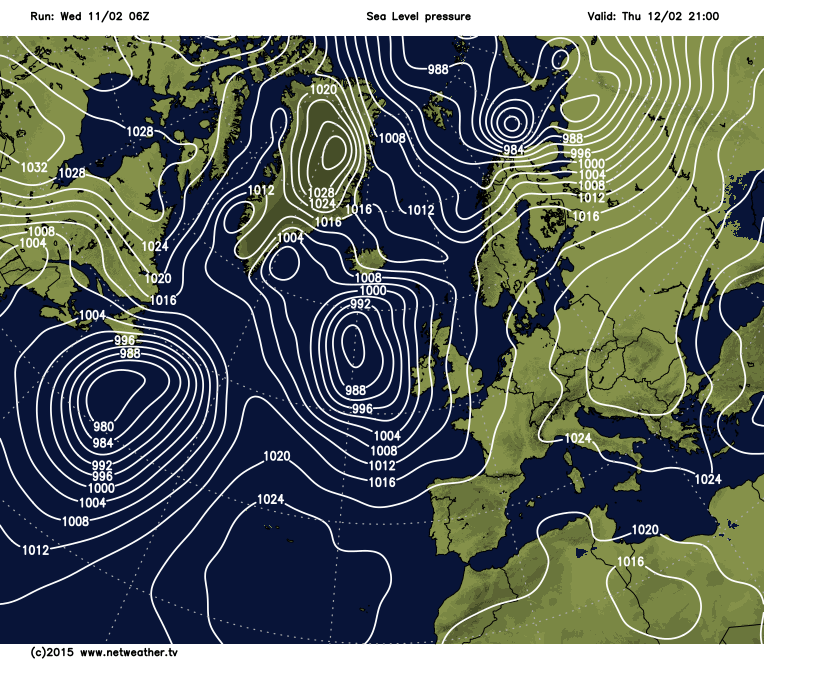 Tomorrow Night & Friday
The cold front arrives from the west, bringing some heavier spells of rain for Ireland & N Ireland first, then Wales and south west England before spilling through the rest of England and Wales during the day. There'll be a blustery southerly wind too, especially along the southern coasts at times. Scotland will dodge the majority of the rain and see some decent sunny spells.
Friday 13th Rain, Unlucky For Some