At the end of last week we saw high an area of high pressure build in from the west and it did look, back then, like it would persist through much of this week. That is still the case for much of this week. However, we see pressure fall from the west later this week, with Atlantic fronts brining rain for many by the end of Friday. The rain clears south on Saturday to a mostly dry weekend, but rain may return early next week, before high pressure builds back in again from Tuesday.
Yesterday we saw the temperature reach 13.1C in Liscombe in Devon, thanks to mild air moving down from the NW around high pressure centred over Ireland. However, today, the temperature has struggled to 3.4C, a good 9-10C lower than yesterday. This is because we have seen the high pressure centre drift east into the Low Countries today, this has allowed the wind to turn southeasterly across southern areas of the UK, bringing in cooler air off the near continent today, which combined with cloud cover, has led to a chilly Tuesday. Though not as cold as last week, with the near continent less cold than it was last week.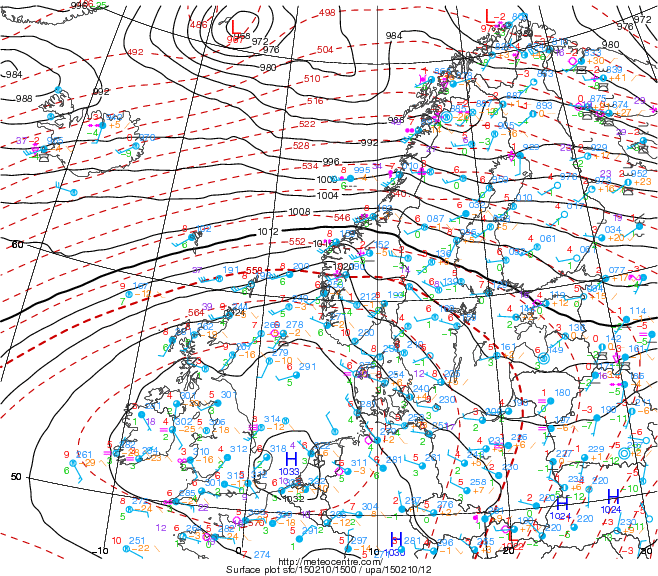 With the high continuing to move slowly east over the near continent over the next few days, we will see low pressure to muscle in from the west on Friday, this means pressure will fall across the UK on Friday accompanied by a strengthening southerly wind, with frontal systems spreading east bringing outbreaks of rain across many areas by the end of the day. We then see Friday's rain clear southern areas on Saturday morning with a weak ridge of high pressure building in over the weekend as the low over France continues to sink south.