It's a generally very windy start to the working week, and it's not going to calm down until at least Thursday after another Atlantic storm passes through. Jo has the latest in the Week Ahead forecast.
The wind isn't the only thing to watch out for though, with some cold and wintry conditions on the way as colder air spills in from the north west through today quickly turning any showers wintry over higher ground for northern areas today, and spreading thorugh western areas tomorrow. With snow settling above 100m and wintry showers even to sea level at times, some significant snow can be expected over the Highlands and highest ground of northern England, N Ireland and Ireland. As Jo explains, as far south as the Moors could see spells of snow at times.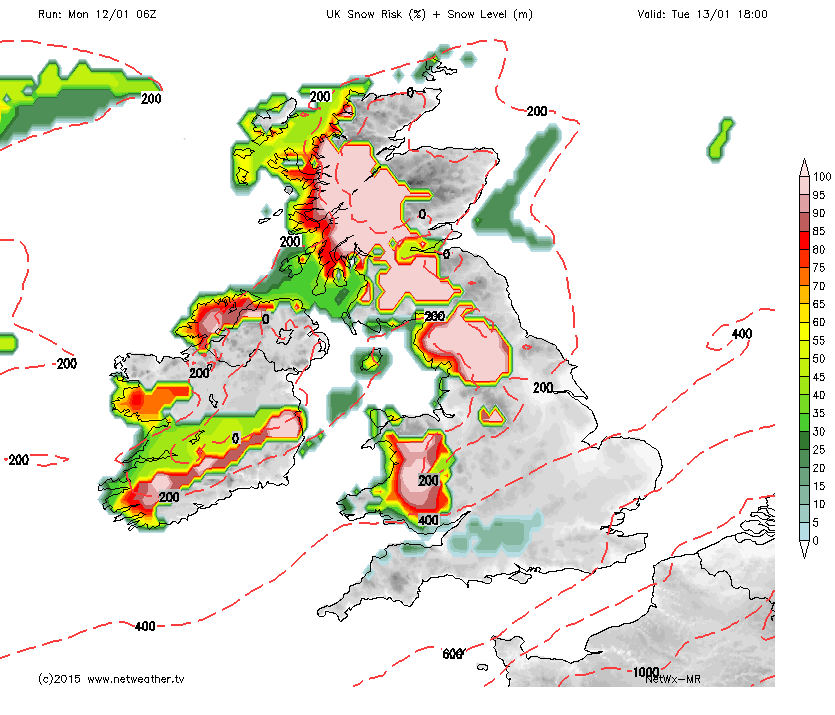 Following swiftly behind this wintry spell, another Atlantic storm is building and flying toward the UK courtesy of the strong jetstream
The rapidly deepening low pressure will arrive from the west during Wednesday evening, and is currently expected to be a little further south than the storms last week, so the southern half of the UK will see some of the strongest winds this time round with gusts of 60-70mph possible, maybe stronger for exposed coasts and hills particularly over the south west of England. The track of the storm isn't certain yet, in the video you'll see the currently forecast position and direction takes the centre just north of Scotland through the day.