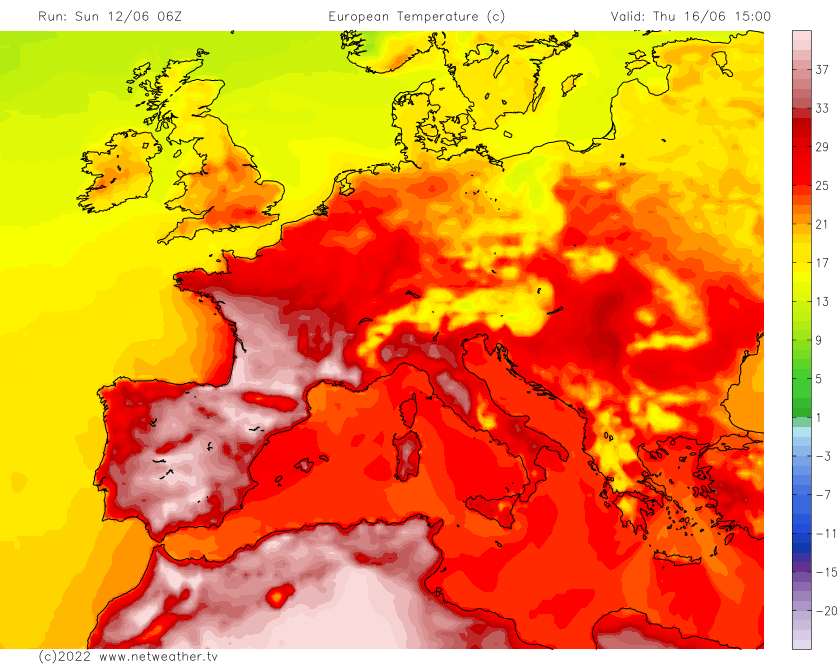 In terms of rainfall this week, for most it'll be dry with the majority of any wet weather affecting the far north and particularly northwest of the UK. Any rain will generally be showery away from the far northwest, where there could be some more persistent spells as well. As we head into the weekend, we may see a band of constant rain moving down from the northwest, ultimately bringing a change away from the fine, warm weather, plus we may also need to look out for some thundery rain and storms affecting southern and central at around that time too - but that's very uncertain at this stage.
Looking in a little more detail day to day, Monday will start fine for many in England and Wales but cloudier for Scotland with some showery rain affecting the northwest. As the day moves on, cloud will increase in England and Wales, especially in central and eastern regions. Some showers will also feed into other parts of northern Scotland, with a few feeding further south and into northwest England - but they'll be very few and far between. Temperatures will typically range 14-18c for the northern half of the UK, 17-21c elsewhere.
Tuesday sees some showers again affecting the north and especially northwest of Scotland but elsewhere it's fine, dry and increasingly sunny as high pressure exerts its influence with temperatures of 21-24c widely across England and Wales.
Wednesday will be similar again, with lots of sunshine away from the far north and northwest, where there'll be a scattering of showers. Temperatures are likely to be up a notch again, with maxes of 26-28c likely.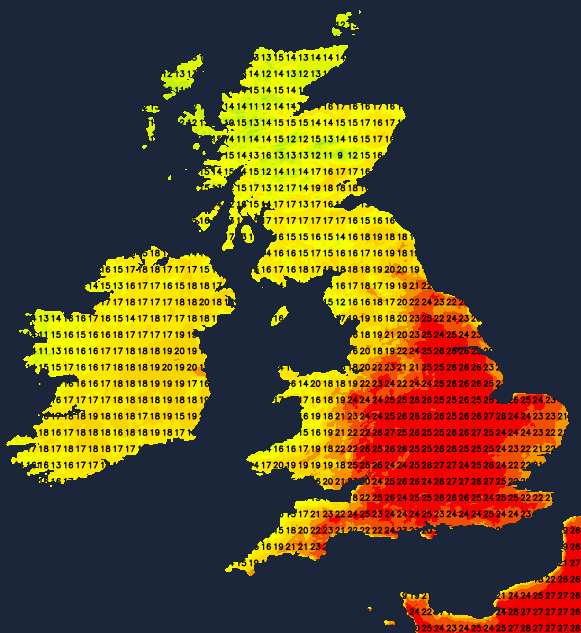 A weak front may bring more cloud across the country on Thursday, but it'll still be very warm, if not hot - particularly in the south and southeast during any sunny spells. By Friday we could see that hot plume of air coming into play - pushing temperatures higher still.
Tags:
UK Weather
&nbsp