Thursday has started with much of Britain within a warm sector. It's fairly mild although East Anglia has seen clear skies overnight, so not quite as mild here. Much of Northern Ireland, the Scottish Highlands and Ireland were in the colder air to the northwest and there has been a frost. Through the day the milder, southerly flow takes hold everywhere and temperatures could lift to 15C, even 16C. The day will become more blustery away from southern Britain where winds will be light.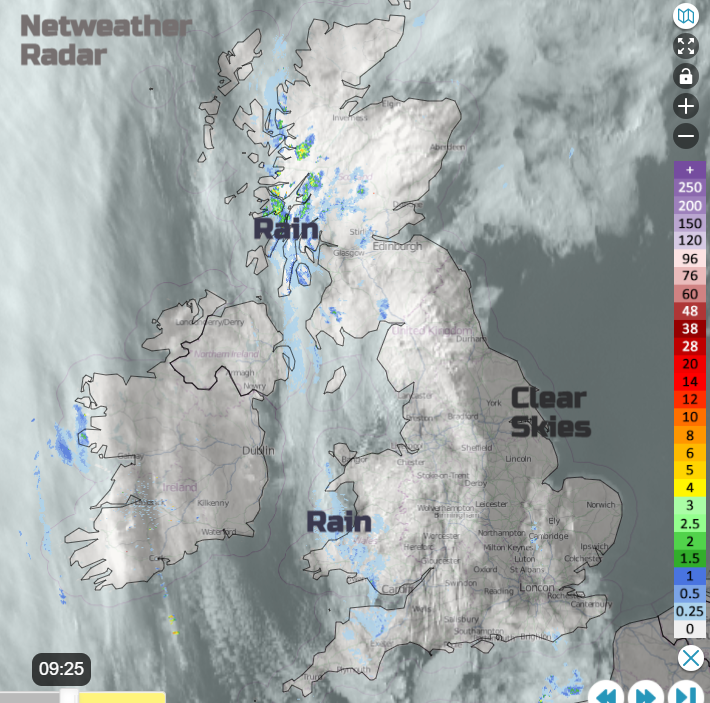 There is a frontal boundary running up through the UK which is weakening but still bringing some patchy rain and a good deal of cloud. The brisk southerly flow almost pushes the cloud band away from Northern Ireland and across Scotland allowing more sunshine but still a coolness in any shelter for NW UK. The rain clears from Co. Down and Co. Antrim, but it will be grey and damp for western Britain this morning. Western Wales will brighten up and SW England will see sunshine behind the frontal cloud but for much of Britain it will be only fair at best today. However eastern and SE England stay in the mild region and the sunshine.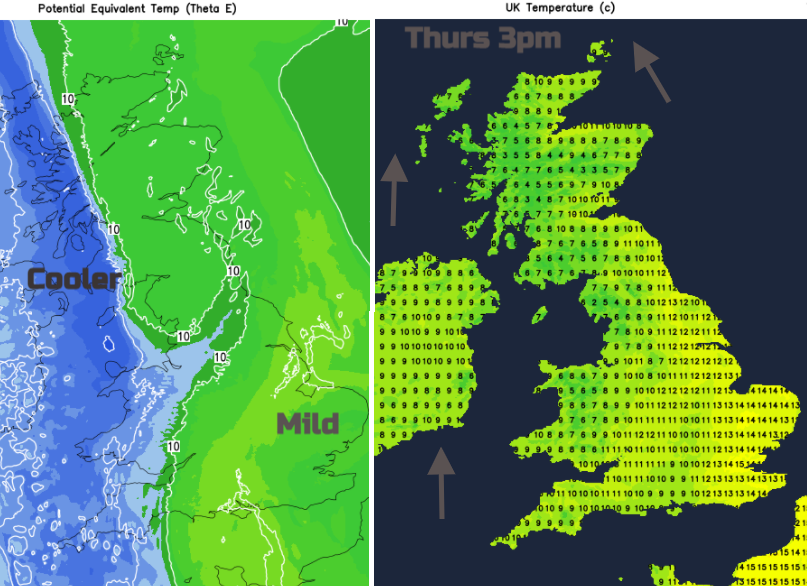 Temperatures into double figures with 14 to 16C here. We could see some spots in northern England reaching into the mid-teens with fohn effect over the high ground in this southerly wind where breaks form in the cloud cover. There have been some interesting cloudscapes already this week. Lenticular clouds forming to the lee of high ground.