Watch high pressure build in across the UK from Wednesday before retreating east by the weekend: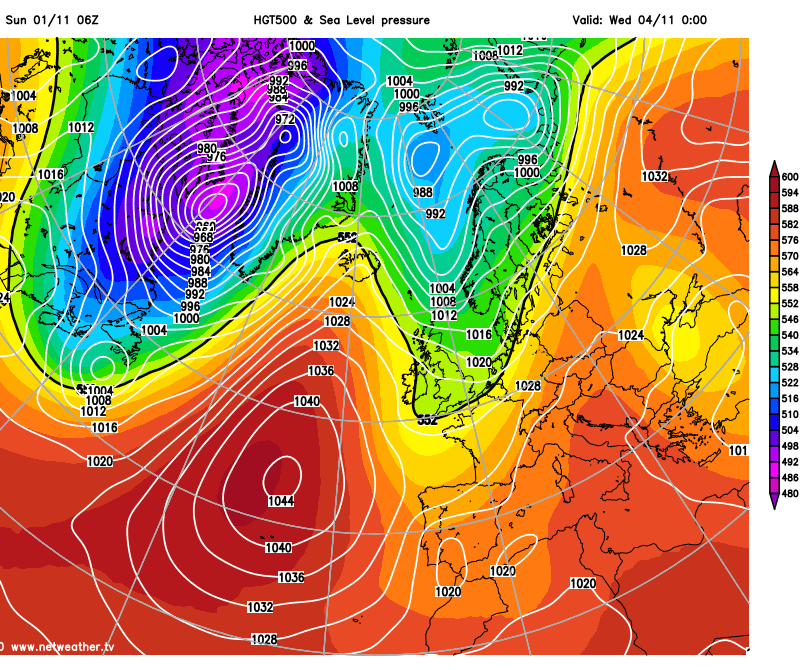 However, on Wednesday, high pressure will start to build from the west, killing of the showers by the afternoon, while becoming drier, sunnier and less windy. Mainly dry, bright and calm conditions, as high pressure builds across the UK from the west, look to prevail on Thursday and Friday. As skies remain clear at night, it could turn quite chilly, with a frost in places. So perhaps need to wrap up for the family bonfires or fireworks. But at least it'll be dry.
Chilly mornings, with risk of frost, from Wednesday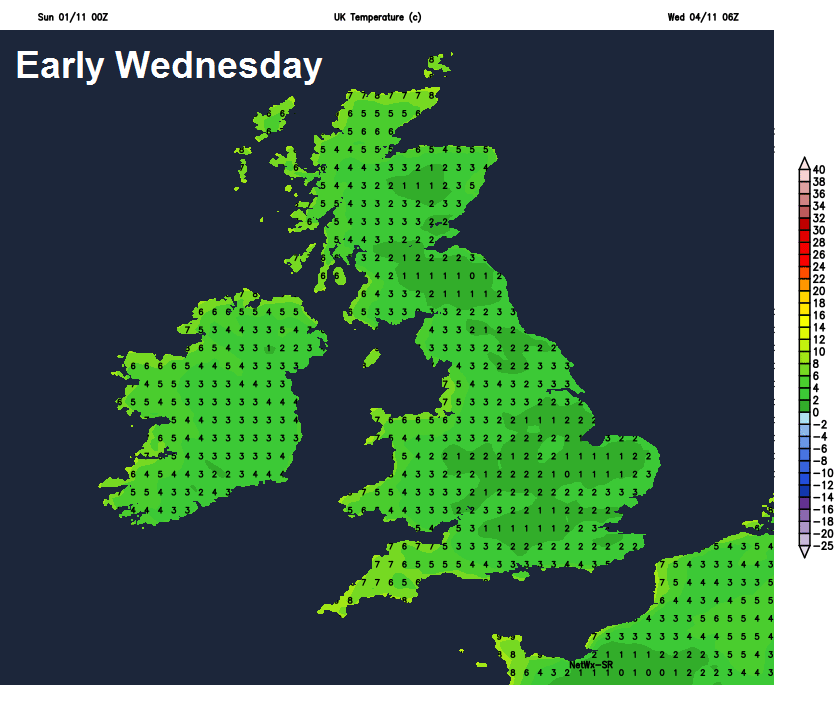 There is uncertainty how long high pressure will hold on. For now model guidance suggests the ridge of high pressure lying over the UK late in the week retreating east to allow an upper trough moving out of Canada across the North Atlantic to merge with an upper low off SW Europe to join forces and push low pressure northeast into the Bay of Biscay then towards southwest Britain next weekend. This could bring a return of unsettled conditions to England and Wales, with areas of rain or showers pushing up from the south. But it will also be rather mild for early November, with the flow from the south. However, this return to unsettled conditions is not set in stone yet, high pressure may hang on for longer, keeping low pressure and its rain bearing fronts at bay to the southwest.
Turning unsettled again next weekend?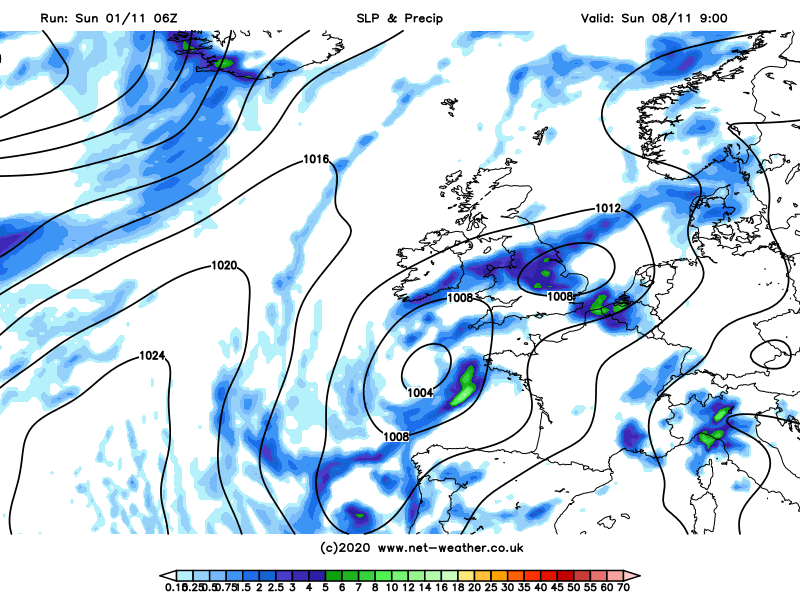 But, a welcome respite next week from all the rain and wind we've seen recently, but it may not last more than a couple of days for some.