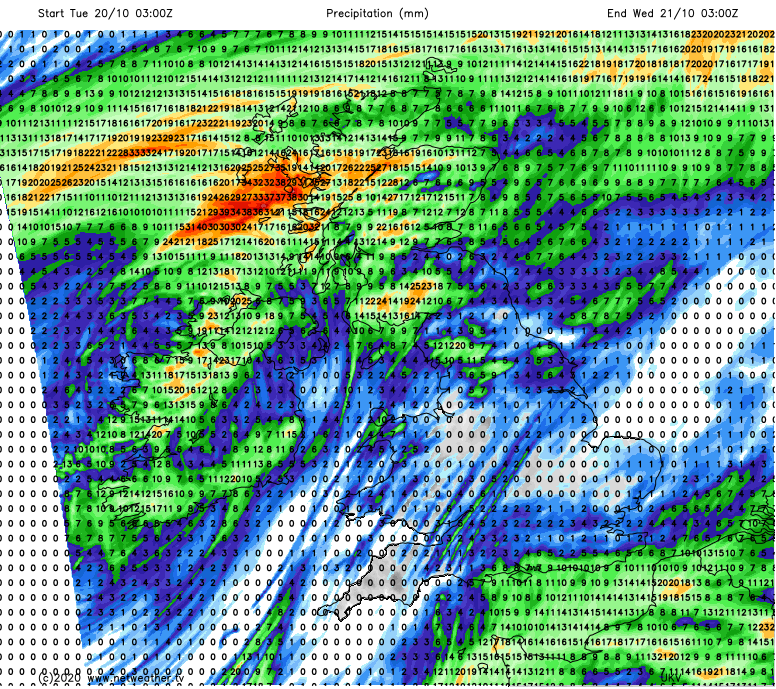 For the remainder of the country, central and eastern areas will stay mostly dry with perhaps the odd shower today. Others in the west will see a few more showers around, but you'll still be fairly unlucky to catch one. It'll be a mild day too, especially in England and Wales with highs reaching 15-18c. For Scotland and Northern Ireland, it'll be slightly cooler with maxes of 11-14c generally.
Overnight, rain will start to move up into southern England, heading quite quickly north to bring a west start to Wednesday for a good deal of southern and central England, along with East Anglia. Further north, there'll be some showery rain at times through into northern England and Scotland with some more persistent rain continuing to affect the far north of Scotland as well. The wet weather in both regions will tend to clear during the day though, but will be replaced by some showers moving in from the west.
For the top and tail of the country, it'll be a windy day with the strongest winds affecting the north of Scotland, western Ireland and southern England - especially the southeast. In between, it'll be a calmer day with much lighter winds.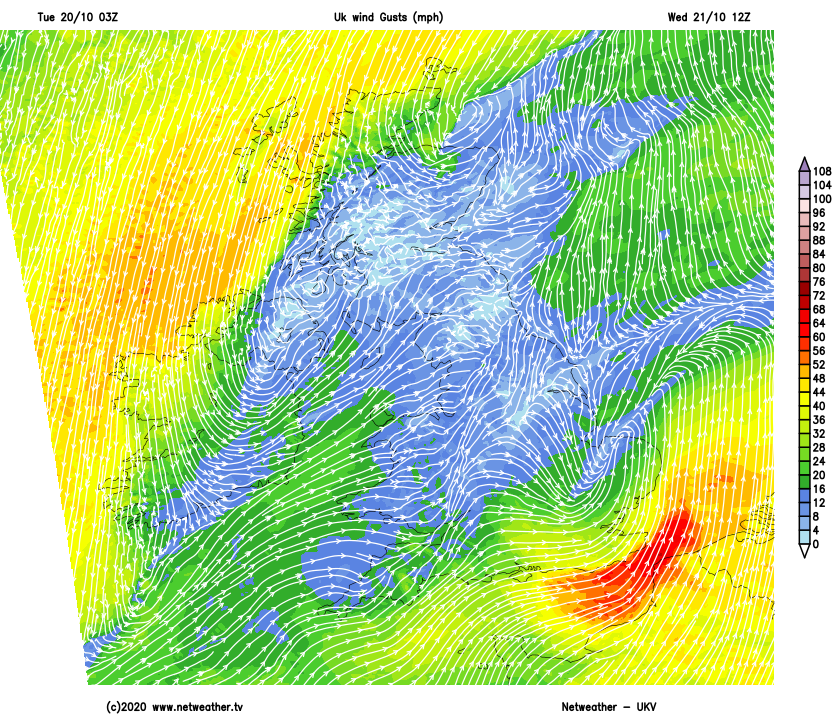 Looking further ahead, a brief ridge of high pressure should keep most places dry on Thursday with just a smattering of showers There'll be a split in temperatures across the country, with the south keeping milder air and highs nicely into the teens, whereas it'll be cooler further north with some parts struggling to make double figures.
The drier, calmer weather won't last, as the next spell of rain and blustery winds will move down from the northwest from late Thursday and into Friday, although the southeast quarter of the country may not see a great deal of rain from it. The unsettled theme will then continue into the weekend as well, with more showers or longer spells of rain moving through at times, and it'll often be windy too.