Sunday
After another mostly grey and misty start, Sunday will be another generally cloudy day, some showers of light rain or drizzle again, but this time mostly affecting central and northern England, N. Ireland and western Scotland, NE Scotland drier while southern England and Wales could stay mostly dry with a better chance of some brightness compared to today. Outbreaks of increasingly heavy rain will develop across N. Ireland and later Cumbria and western Scotland through the evening.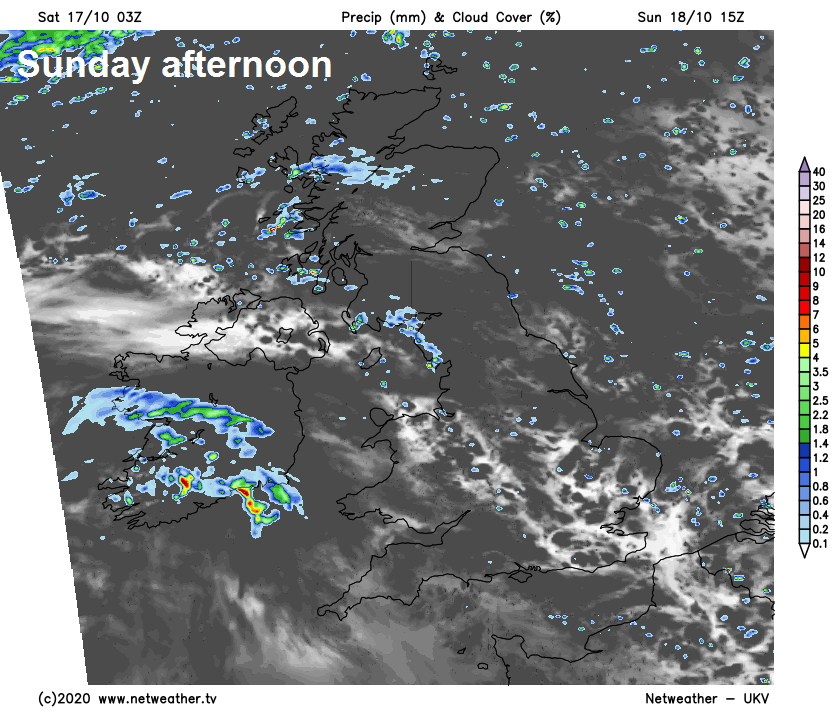 Next week
Outbreaks of heavy rain and strengthening winds spread northeast from N. Ireland across much of Scotland Sunday night, clearing for a time before further pulses of heavy rain move in from the southwest through Monday, patchy rain spreading in across NW England and Wales too, but less heavy. Windy in the west too, with winds gusting to 30-40mph. But for central, southern and eastern England, although it will be breezy and increasingly cloudy, it will be dry and with winds from the south it will feel milder too. Temperatures reaching 11-13C in the north, 14-16C in the south.
Increasingly unsettled and windy next week, but turning milder for a time too, with winds from the south or southwest.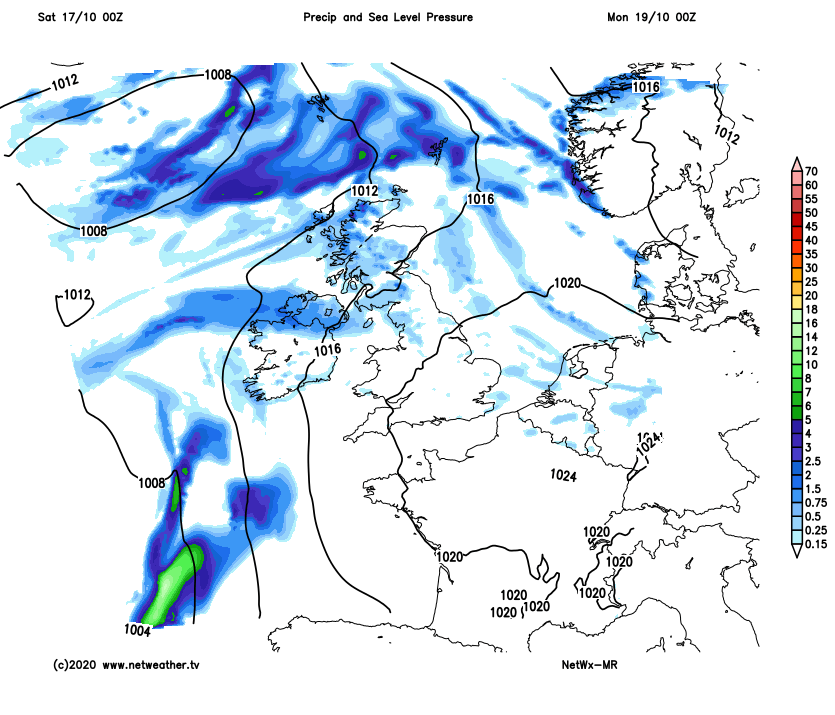 A windy day on Tuesday, rain clearing the north in the morning to join elsewhere to sunshine and showers, most of the showers in the west by the afternoon. Thicker cloud and rain perhaps reaching the far south later in the evening.
Some uncertainty for now, but perhaps a spell of wet and windy weather moving up across parts of England and Wales on Wednesday, before clearing northeast in the afternoon, showers elsewhere. Remaining unsettled and windy Thursday and Friday, with further showers or longer spells of rain spreading from the west.