Thanks to low pressure to the east of the UK, we have an East to West split on the go this weekend with all parts feeling chilly in northerly winds. But, it's eastern counties seeing the vast majority of the showers, which will be at their most frequent and widespread during Saturday, along with the gustiest winds. It'll be western regions seeing the best of the sunshine over the weekend, but the pay-off for that will be clearer skies overnight, allowing temperatures to dip low enough to bring some patches of frost.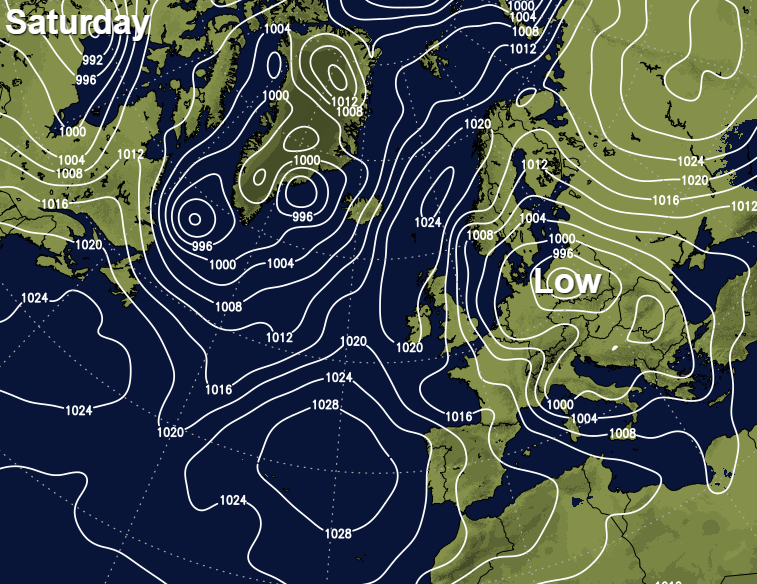 Those nagging winds will stick around through much of the weekend in eastern and southeast England, whereas they'll begin to fall lighter elsewhere. Those eastern showers will ease on Sunday too, with just the far east and southeast potentially catching the odd mostly light one.
Looking further ahead, next week will start on a quieter note, albeit with some patchy rain moving southeast during Monday and into Tuesday. But, it's not going to carry on that way as Atlantic low pressures will be back on the scene for midweek bringing some wet and windy weather with them. And that unsettled weather theme is then set to stick around right through into the weekend and very likely beyond.